Candidates for Milwaukee mayor, Milwaukee County Executive cast their votes
MILWAUKEE -- The candidates for the top offices in an around Milwaukee County cast their votes in the April 5th primary early on Tuesday.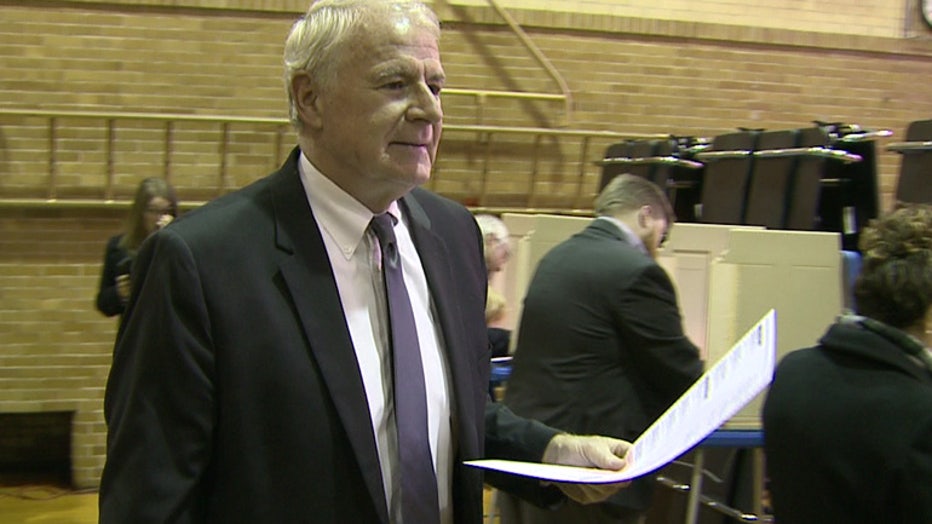 Tom Barrett casts his vote in the April 5th primary


Milwaukee Mayor Tom Barrett's polling station was at Neeskara School in Milwaukee. The mayor says it's great that there's a huge voter turnout -- and it's a great way for people to get involved in a Democracy. Barrett said he's excited to be running for a job which he loves -- and he added, "It'll be safe to watch TV again tomorrow."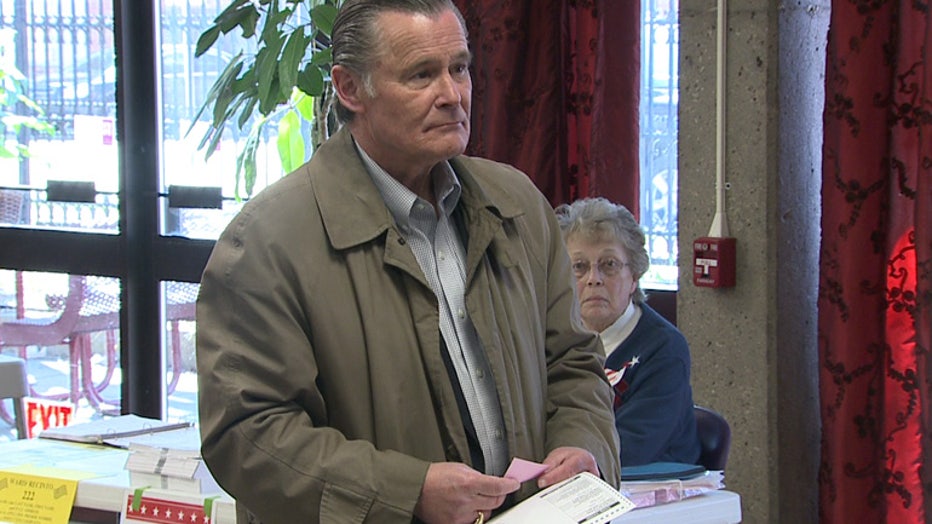 Bob Donovan casts his vote in the April 5th primary


Alderman Bob Donovan, who is trying to unseat Barrett, cast his ballot at the Oasis Senior Center on Milwaukee's south side. Donovan told reporters, "I think I voted right and I nullified the mayor's vote. So we're doing quite well." Donovan says he is hoping for some good results -- and is proud of his campaign's efforts. He said, "You're never a loser as long as you stand up for what you believe in."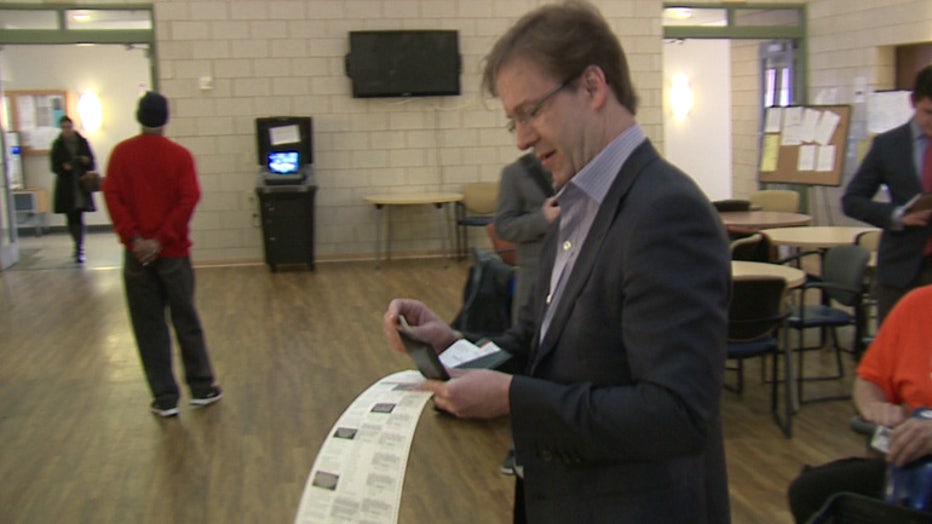 Chris Abele casts his vote in the April 5th primary


Milwaukee County Executive Chris Abele voted at the polling station at Highland Gardens on W. Juneau Ave. in Milwaukee. Abele told reporters he is excited on this election day -- and will be talking with as many people as he can to encourage them to get the vote out. Abele said he's feeling pretty good about how he will fare in the election.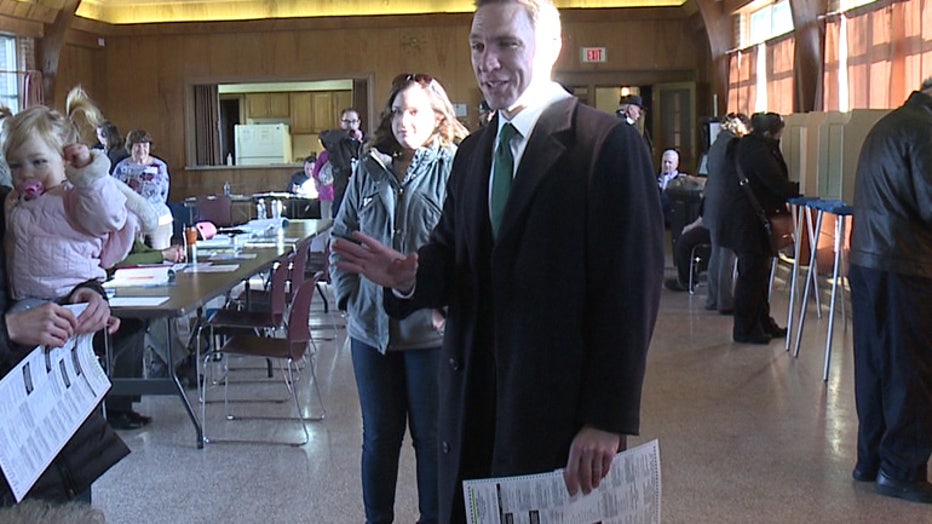 Chris Larson casts his vote in the April 5th primary


Abele's challenger, Chris Larson, cast his vote in the primary at the Humboldt Park Pavilion in Milwaukee. Larson told reporters he feels his campaign has the momentum in his favor.  He believes he's had good interactions with voters -- and he said they are ready to move forward.