Can you identify this man? Washington Co. officials release sketch of armed robbery suspect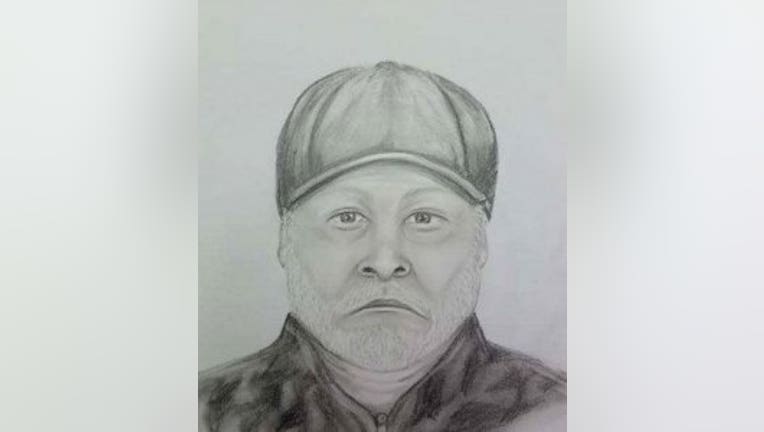 article
WASHINGTON COUNTY -- The  Washington County Sheriff's Office is seeking the public's assistance to identify a suspect involved in an armed robbery that occurred in the Village of Richfield on September 29th.

It happened on Friess Lake Road near Glacier Hills Chapel around 1:30 p.m.

The investigation revealed the victim, a 30-year-old City of Fond du Lac man, was driving in the area and approached a man to ask him directions to a local park. According to the victim, the pedestrian pulled out a handgun and demanded money.


The pedestrian was described at a white male, about 230 pounds, husky build and about 5'10-5'11, medium skin tone, with a white beard and short white hair slightly sticking out of deep blue baseball style hat. No known tattoos or scars were showing. The subject was wearing camo style jacket with half zip.

According to the sheriff's office, one of the unique features was that the victim was unsure of eye color and shape because the subject blinked a lot.

If you have seen this subject, or recognize him, please contact the Washington County Sheriff's Office at 262-335-4420 or the Washington County Law Enforcement Tip Line at 1-800-232-0594.