Can you help? Officials in Kenosha looking for man accused of robbing bank
KENOSHA (WITI) -- The Kenosha County Sheriff's Department is seeking the individual responsible for a bank robbery that occurred on Tuesday afternoon, November 4th.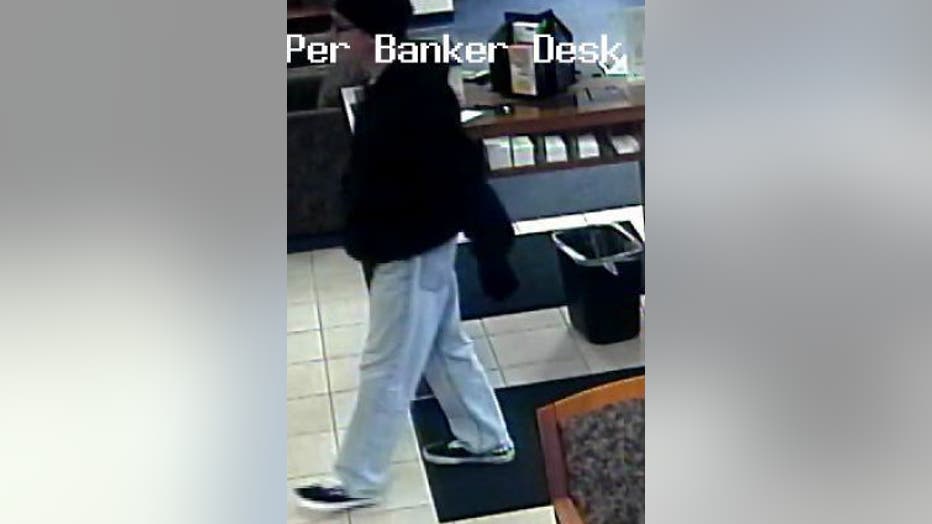 Town of Somers bank robbery suspect


It happened just before 3:00 p.m. at the Southport Bank on 22nd Avenue in the Town of Somers.

Sheriff's officials say a white man entered the bank and handed the teller a note implying a firearm and demanding money. No firearm was ever displayed.

The suspect was able to get away with an undisclosed amount of money.

The suspect is described as a white man, approximately 5'8" to 5'9" tall in his late 30s to early 40s with a medium build.

Sheriff's officials say the suspect vehicle may be an older (late 80s to early 90s) Plymouth Acclaim type vehicle -- white with a black or
grey stripe with unknown plates. The vehicle left northbound on 22nd Ave from the bank.

Anyone with information is asked to contact the Kenosha County Sheriff's Department Detective Bureau (262) 605-5102 or Crime Stoppers (800) 807-8477 or (262) 656-7333.