Campbell recalls 300 cases of Prego Traditional Italian sauce
CAMDEN, NJ (WITI) -- Campbell Soup Co. has issued a voluntary recall of approximately 300 cases of its 24-ounce jars of Prego Traditional Italian sauce due to the risk of spoilage.

The Camden, New Jersey-based food company says the affected product was manufactured on December 15, 2013 and can be identified by the "Best By" date of June 16, 2015 and a four-digit, military time code ranging from "CT BJ ZV 0330" through "CT BJ ZV 0449." This information is printed on the top of the lid as follows: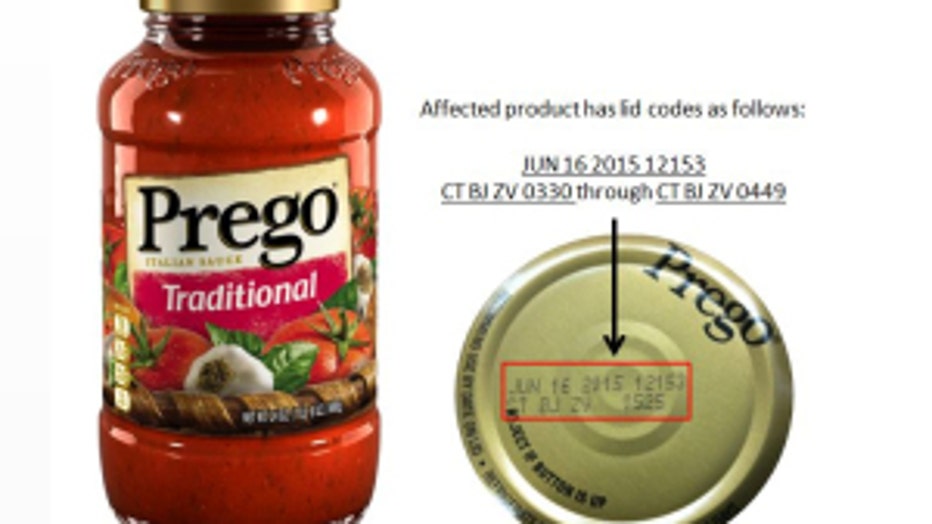 JUN 16 2015 12153
CT BJ ZV 0330

Through

JUN 16 2015 12153
CT BJ ZV 0449

This recall does not affect any other Campbell products. No consumer illnesses have been reported to date in connection with this recall.

Consumers who have purchased the product should not eat it. Consumers should return the product to the store where the product was purchased for a full refund.

Consumers can also call Campbell at 866-270-9303 for more information, Monday through Friday, 9 a.m. to 7 p.m. EST. On Dec. 31, 2013 and Jan. 1, 2014, consumers will be able to leave a message in the Campbell Consumer Hotline voice mail box, and calls will be returned every three hours between 9 a.m. and 12 a.m. EST.