Cake designed, baked by Roundy's bakers to celebrate Bastille Days
MILWAUKEE -- The bakers at Roundy's have outdone themselves in their effort to celebrate Bastille Days in downtown Milwaukee.

A team of bakers spent the last two-and-a-half days creating a massive cake for the festival. It was designed to mirror the brochure for this year's Bastille Days.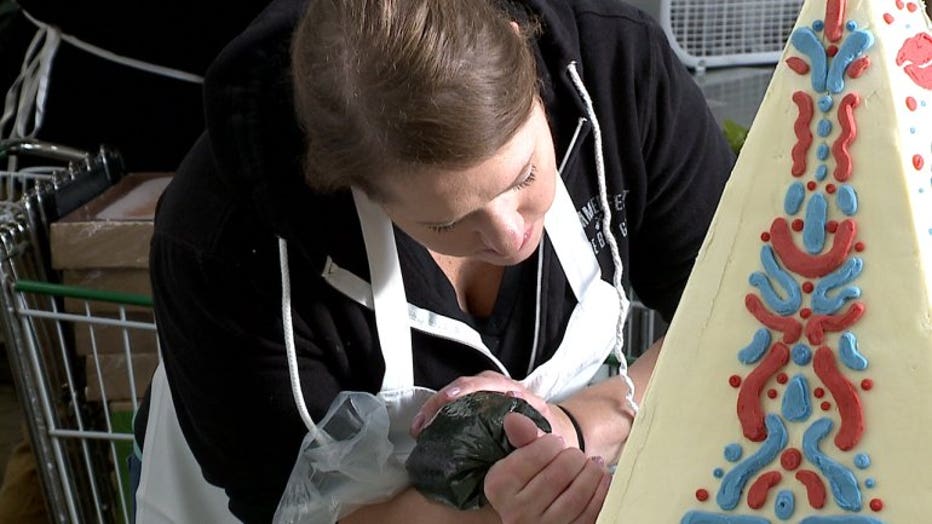 Bastille Days cake made by bakers at Roundy's


The cake itself is a yellow cake -- and it's covered in custom-made, Chicago butter cream. The bakers themselves had to decorate the pyramid-shaped cake in a cooler on Wednesday because it was so humid outside.

Metro Market planned to give away pieces of cake to the first persons at the festival on Thursday.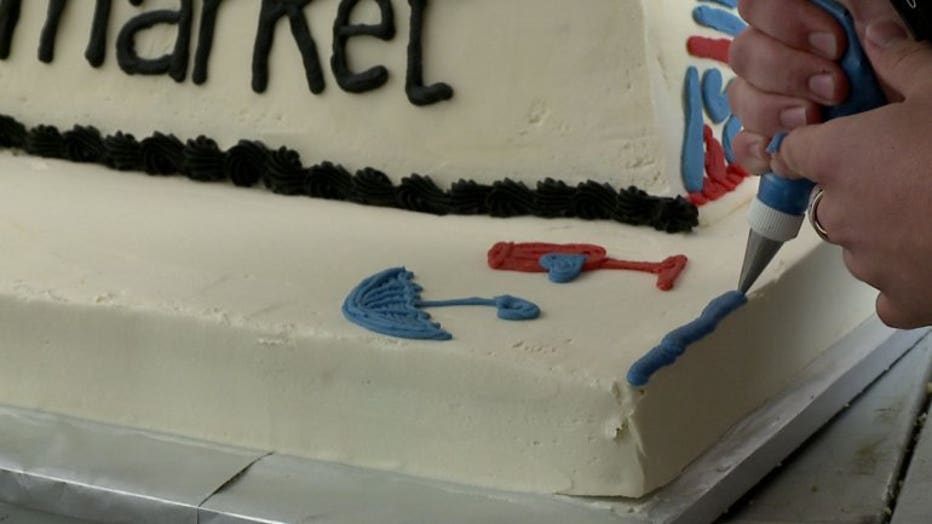 Bastille Days cake made by bakers at Roundy's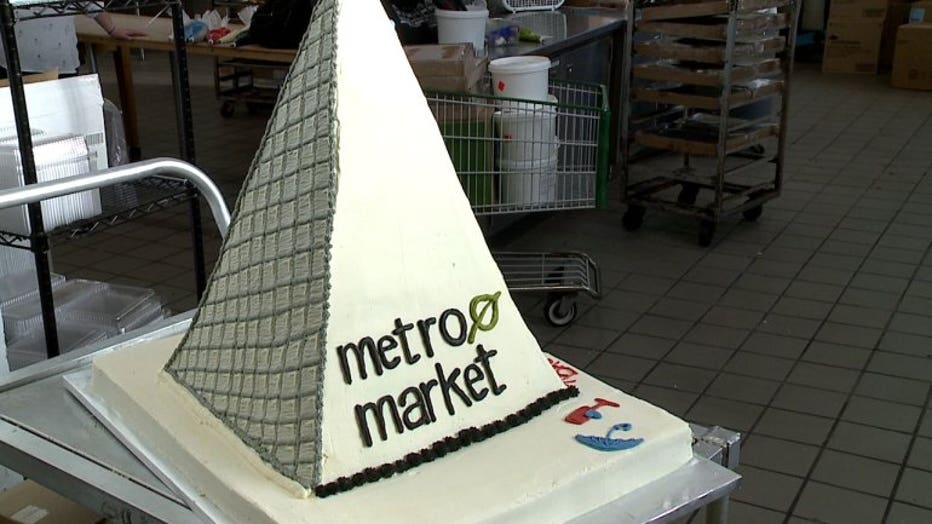 Bastille Days cake made by bakers at Roundy's