CAIR calls for hate crime investigation after Muslim woman said she was attacked in Milwaukee


MILWAUKEE -- The Council on American-Islamic Relations is calling for a hate crime investigation after a Muslim woman in Milwaukee said she was beaten. CAIR said the incidents are part of "almost daily" attacks on American Muslims and other minority groups nationwide in recent months.

"We are concerned about the almost daily hate incidents targeting American Muslims and members of other minority and faith communities, and about the lack of a response from national political leaders," said CAIR National Communications Director Ibrahim Hooper in a statement to FOX6 News. "Our leaders, and particularly those in policy-making positions, need to speak out against the exploitation of increasing divisions in American society that inevitably results in such incidents."

She said it happened Monday, April 10th near 13th and Layton as she was walking home from prayer around 6:00 a.m.

The victim said she was released from the hospital Tuesday afternoon.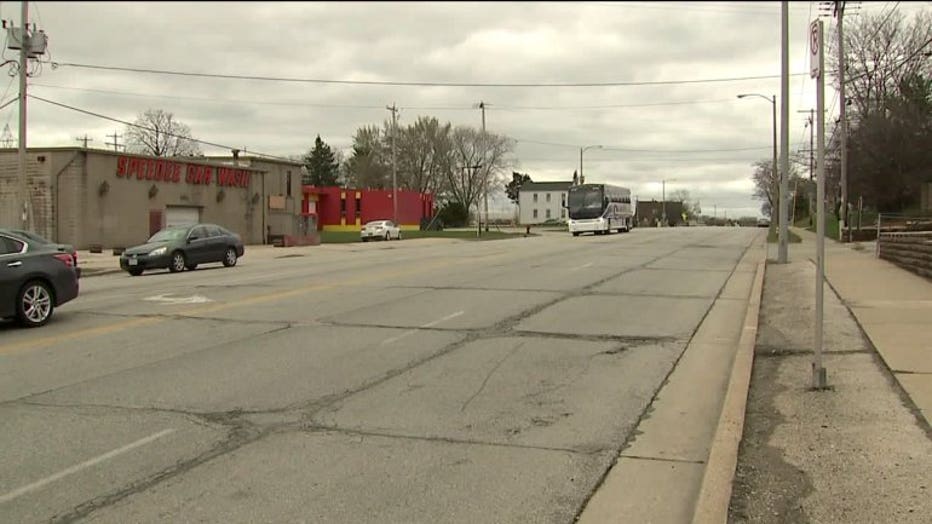 "I said to myself, 'I am going to die today for sure.' So he gets up from the car and told me to come here," said the woman who was attacked.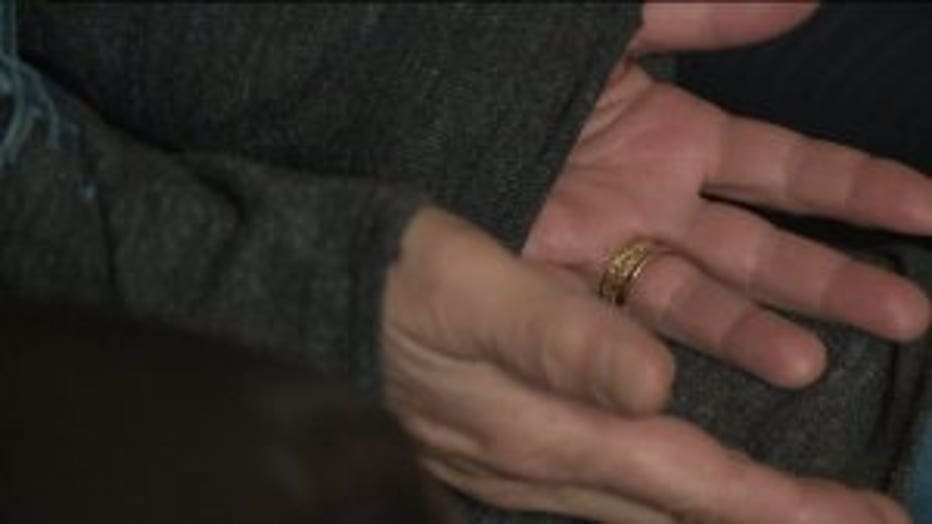 Muslim woman allegedly attacked on Milwaukee's south side


The woman, who did not want her identity to be shared, said a car pulled up alongside her.

"And one man came from a car," she said.

She said that man wanted only one thing: to remove the woman's hijab, or head scarf.

"He said to take my hijab, my scarf. I tried to fight him. 'Don't take my hijab,' you know? So he threw me on the floor then he beat me like an animal," said the victim.

The attacker was able to pull the scarf off, she said. Blood stains remained on it Tuesday: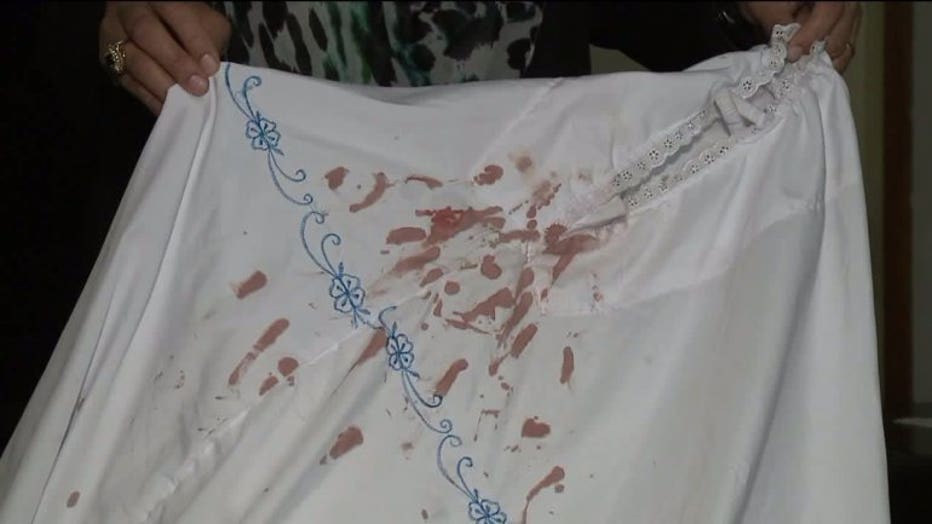 Muslim woman allegedly attacked on Milwaukee's south side


The woman said her attacker threw her to the sidewalk, and then stepped down on her head repeatedly. She described him taking out a knife to cut her jacket and her arm.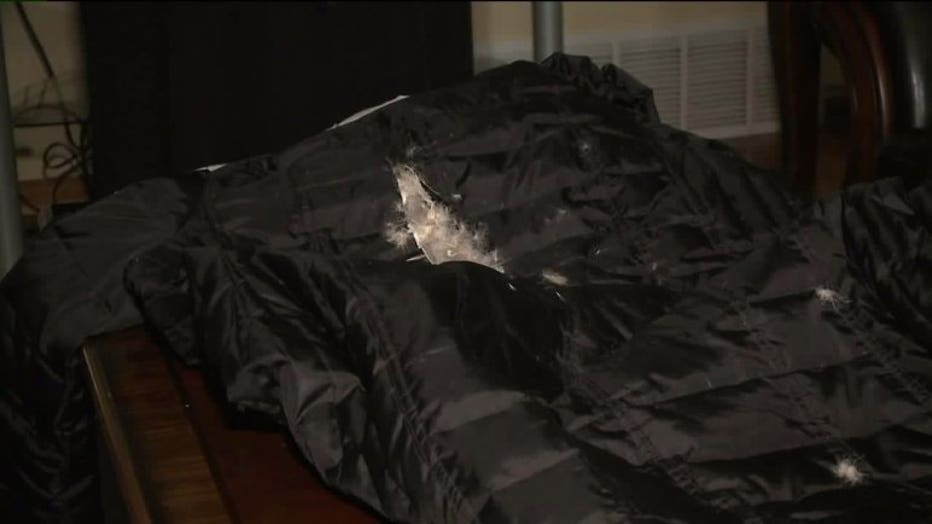 Muslim woman allegedly attacked on Milwaukee's south side


"Certainly we're scared for our community members. As an Islamic community, we want to make sure our community is always safe. The initial reaction is shock," said Munjed Ahmad with the Islamic Society of Milwaukee.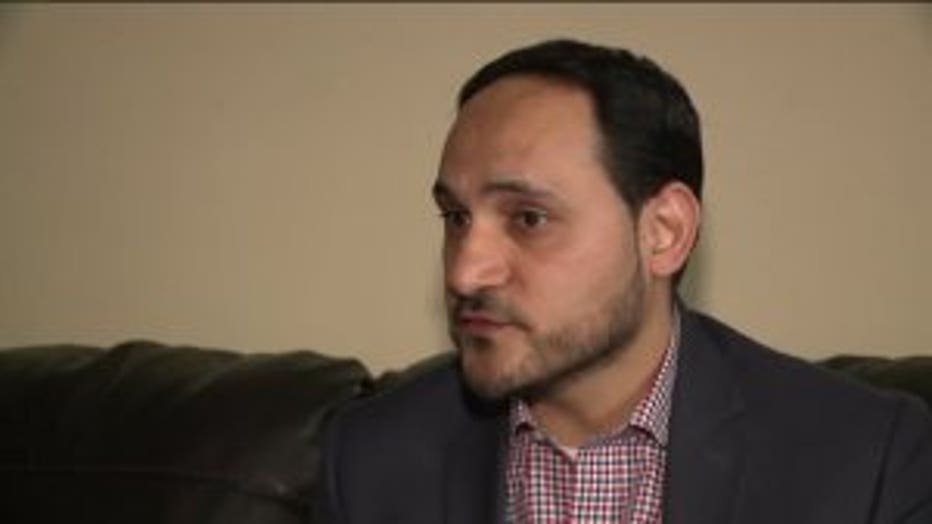 Those at the Islamic Center were set to discuss having security patrols on nearby streets, saying they believe this to be a hate crime.

"Nothing was stolen. There was no robbery. Her valuables remain with her. The only motive we can think of -- because everything stayed with her and this individual went straight for her scarf is a hate crime," said Ahmad.

The victim somehow made it home. That's where she said she had a seizure and was taken to the hospital. She said during the beating, the attacker was calling her names and swearing at her.

Police said they are investigating and there is no suspect in custody at this time.

Meanwhile, Milwaukee County Supervisor Marina Dimitrijevic echoed CAIR's calls for a hate crime investigation, saying the below in a statement:

"It's a sad day in America when we have to remind each other that this country was founded on religious freedom.

It's clear from the account of the survivor that Monday's attack on a Muslim woman was a hate crime and motivated by a hatred for her religious beliefs. That's why I've reached out to District Attorney Chisholm and encouraged him to prosecute this despicable act as a hate crime.

Vicious hate crimes like what occurred on Milwaukee's south side Monday are a reminder that it is important for elected leaders to go on the record against discrimination whenever and wherever the opportunity arises.

It is the responsibility of elected officials not only to enshrine our community values into law, as Milwaukee County did with our anti-discrimination ordinance earlier this year, but it is also our duty speak out against hate crimes and other forms of discrimination when we it occurs, and I encourage my colleagues to join me in calling for hate crimes charges once the perpetrator is caught.

This horrific attack and the reality that the attacker remains at large also serves as a reminder that successful law enforcement relies on positive relationships with community members.

Policies and practices that instill fear of law enforcement among immigrant communities will make it more difficult to catch the perpetrators of hate crimes such as this one, and I also encourage law enforcement officers who believe in justice to speak out against discriminatory policing practices that don't help make our communities safer."

Milwaukee County Supervisor Jason Haas issued this statement:

"As the representative of the county supervisory district in which Monday's hate crime took place, I'm extremely concerned about the safety and well-being of our Muslim neighbors.

The brazen attack that occurred early Monday was not just an attack on one person, or on the Muslim community - it is an attack on all of us who cherish our freedoms as Americans.

I want to express my sympathy to the woman who was attacked and her family, I urge anyone with information about this despicable act to come forward and speak to police. The person who committed this act must be apprehended so that all of us, especially our Muslim neighbors, can feel safe again.

Thankfully the woman who was attacked did not suffer life-threatening injuries, but the emotional trauma of being attacked for one's religion beliefs is very serious and she will carry that with her for the rest of her life. No one should have to endure that kind of suffering.

The recent increase in physical violence against individuals in our country based on perceived religious affiliations, national origin, and ethnicity is extremely troubling and I urge our neighbors to speak out and condemn hateful words and actions whenever and wherever they hear or see it.

It is in times like this that we need to take extra care to look out for one another, and to reach out and introduce ourselves to our neighbors who are of different faiths, ethnicities, and identities.

We can become stronger as a community despite hate crimes by celebrating our differences rather than allowing them to divide us."

Voces de la Frontera officials issued this statement:

"We want to express solidarity and love with the woman who was attacked and with Muslim community members. We urge District Attorney John Chisolm and law enforcement to investigate this as a hate crime and bring the attacker swiftly to justice. This attack is part of a pattern. We saw the Sikh temple murders in Oak Creek, and last year's triple homicide in Milwaukee of Hmong parents and a Puerto Rican father, all killed in front of their children. Since Trump's election, Latinx community members have suffered harassment in schools, apartments, and public places like gas stations; local Jewish Community Centers have been targeted in a wave of bomb threats; an LGBTQ community organization was vandalized with anti-gay graffiti; and most recently a Hmong woman was shot at while sitting on her porch by a man in the Portage area who ranted about Hmong people "taking over" the village. This is a pattern of hate, and we urge our local officials to track hate crimes in the Milwaukee area.

We will resist this rising tide of hatred. We urge community members to join us in the May 1st Day without Latinxs, Immigrants, and Refugees and statewide march starting at 12pm from 1027 S. 5th St. in Milwaukee. These attacks target all of our community, but on May 1st we will stand together, united against hate. We also invite everyone to join us on the Pilgrimage for Justice, which will set out walking from Madison on April 26th and arrive in Milwaukee on May 1st and join community members in the march from Voces de la Frontera."

The Interfaith Conference of Greater Milwaukee issued this statement:




"The Interfaith Conference of Greater Milwaukee strongly condemns the reported attack this week on a Muslim woman who was walking home from the Islamic Society of Milwaukee's mosque at S. 13th St. and W. Layton Ave. after early morning prayers. This assault should be vigorously investigated as a hate crime.


Moreover, this is a moment when people throughout our entire metropolitan area should speak out publicly and privately to make it clear that they stand opposed to all words and deeds of hate and violence against any faith. Disrespectful comments pave the way for hate. Small acts of intolerance may lead to more serious ones and ultimately to violence.

While one individual's heinous act does not define a society, the failure to condemn and oppose bigotry and hate based upon religious differences can. The Conference urges our community to stand for the right of every human being to worship as he or she sees fit without fear of discrimination, hate or violence.

For 47 years, the Interfaith Conference – whose member faiths and denominations now reach across southern and southeastern Wisconsin – has upheld the sacred dignity of every person while opposing hate in all of its forms. We have increasingly presented programs to counter misinformation while providing opportunities for the most effective antidote to hate and intolerance – personal interaction and sharing across religious, racial and cultural lines."

Senator Chris Larson and Rep. Jonathan Brostoff are calling on the Wisconsin Legislature to take action, issuing this joint statement:

"Our thoughts are with our neighbor as she recovers from a hateful, brutal attack. Hate crimes have been on the rise over the past year and, with each one, so has the response from the community to rise up and condemn it for what it is: a cowardly act from fringe individuals who pervert our American values.

We must continue to stand up against the misguided hate and violence being fueled by a loud but small minority. Keeping America on the path of inclusion and opportunity depends on us standing up against hate each time it seeks to divert and diminish us.

Beyond the hateful rhetoric spewed by the Republican president and his followers, real families are in imminent danger. This is not the America we strive for and it is not the history the majority of us want to be written.

In January, we introduced the Resist Hate Joint Resolution. Over a hundred community members showed up at the press conference unveiling the legislative resolution to show solidarity with our Muslim neighbors. Hundreds more signed the Resist Hate petition. To date, Senate Republicans have failed to schedule this joint resolution (SJR 9/AJR 9) for a vote.

We can wait no longer. We must, as a state, send a message that hate and violence will not be tolerated."

Monitor FOX6 News and FOX6Now.com for updates on this developing story.