Café Benelux to have heated 'Lux Domes' on outdoor patio
MILWAUKEE -- This winter, you'll be able to enjoy Café Benelux's outdoor patio in a whole new, warm way.

Lowlands Group announced Thursday, Nov. 8 Café Benelux in Milwaukee's Third Ward will install six private, heated "Lux Domes" on its rooftop for the winter season.

According to the website, every dome seats up to eight guests and can be rented for up to 90 minutes on Friday, Saturday and Sunday evenings. It is $200 for the reservation.

The Lux Domes include a base package of eight keepsake mugs and your choice of a few beverage choices. Additional add-on packages, including cheese, seafood and a dessert bite platter.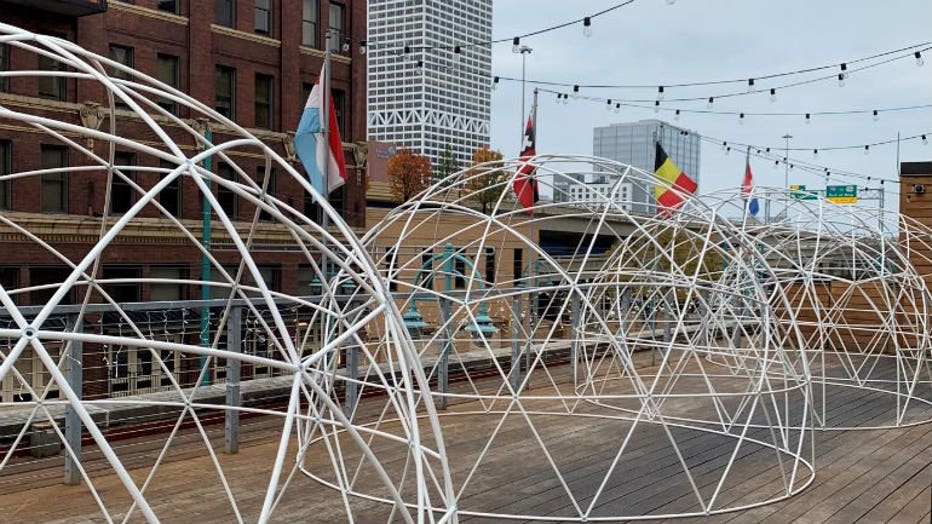 "We wanted to create a way for Milwaukeeans to enjoy the city during our cold and dark winter evenings that was an experience unlike any other in the city," said Dan Herwig, director of brand and marketing for Lowlands Group. "We've seen similar rooftop experiences in London and Boston add life to those cities in their harsh winters, so we figured Milwaukee would be a great fit for something similar."

The domes are expected to open in November.

Café Benelux will not be taking reservations until later this month -- and will be open Friday, Saturday and Sunday nights. They seat only parties of up to eight people.

To learn more about the Lux Domes, CLICK HERE.