Building awareness: Muskego HS students create sculptures spotlighting plastic pollution problem


MUSKEGO -- With Earth Day approaching  Saturday, April 22nd a small group of students at Muskego High School are trying to draw attention to a big problem happening very far away.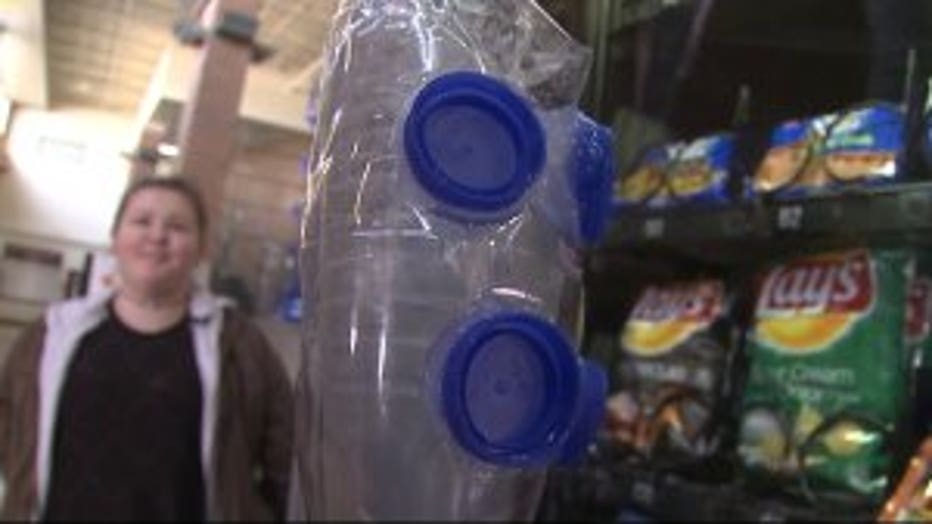 Muskego High School water bottle art


Plastic water bottles are everywhere, including the farthest reaches of the ocean. They are also in no short supply at Muskego High School.

"They thought the school could do a few things to be more environmental and that's the pursuit of the year so far," said Chris Hinz, environmental science teacher.

So when the ecology club teamed up with the sculpture and painting class to create an art piece about ocean polluting, it was clear as plastic what they're medium and message should be.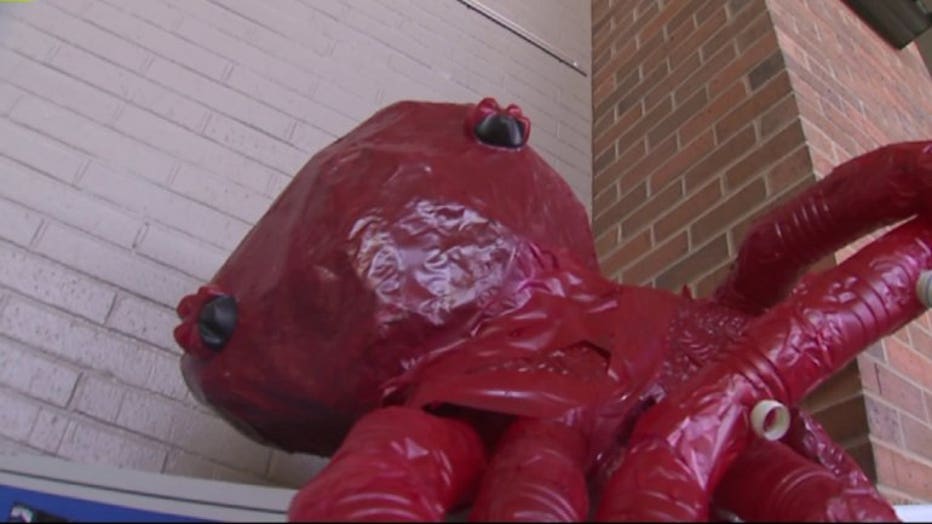 Muskego High School water bottle art


"We talked a lot about the different messages art can have whether its political, whether you are talking about socio-economic and just one of the issues we decided to focus on was the environment," said Angela Koch, art teacher.

A group of two dozen students collected thousands of discarded water bottles.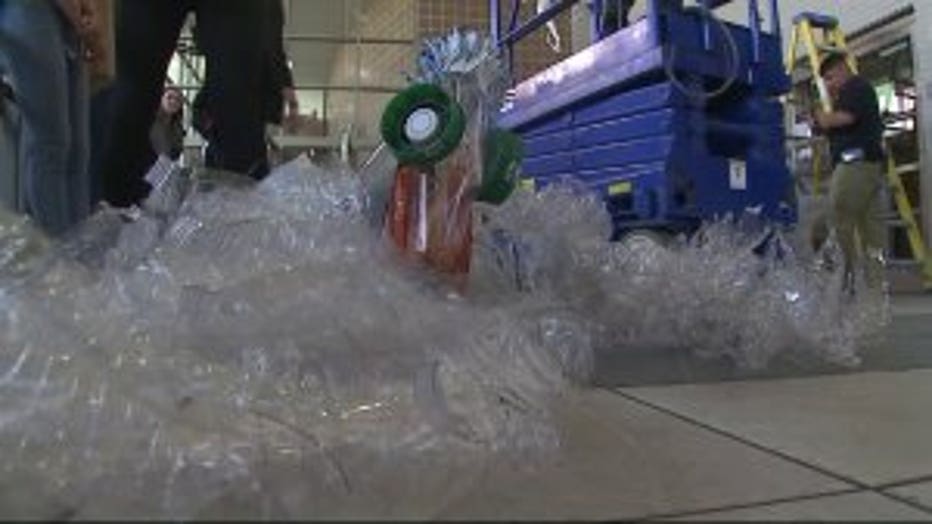 Muskego High School water bottle art


"It was really cool in the end to see what they made out of all the stuff we collected," said a student.

The art students shaped the plastic into the very creatures affected by its pollution.

"To raise awareness about water bottle consumption, the island in the Pacific Ocean that is the size of Texas," said Koch.

On Wednesday afternoon, their exhibition opened. In one day, 1,800 students will pass under their project. And by looking up, they can learn more about a problem as big as the ocean.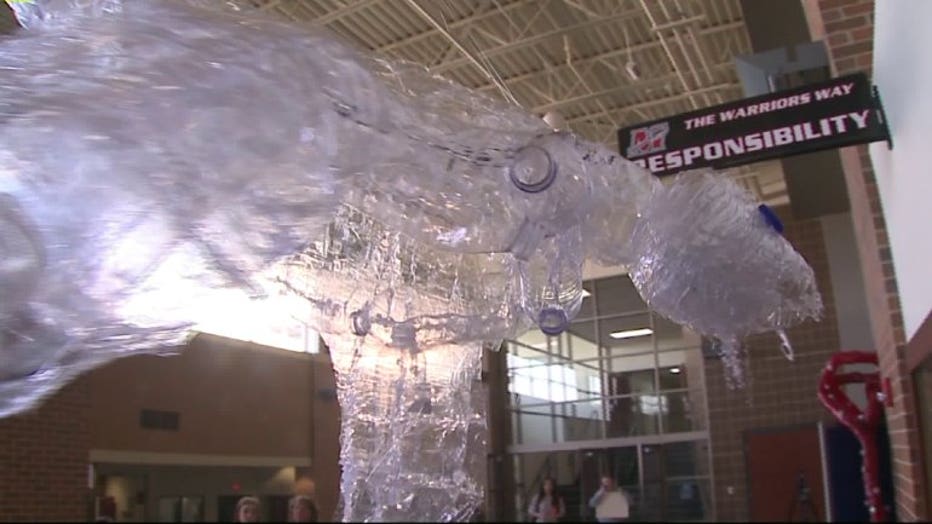 Muskego High School water bottle art