Bucks' president, city, county leaders urge public dollars for new arena before budget committee


MADISON -- Milwaukee Bucks officials say it's late in the fourth quarter as they push for a new arena in downtown Milwaukee. Bucks officials joined city of Milwaukee and Milwaukee County officials for a critical hearing Monday, July 6th in Madison before the Legislature's budget committee.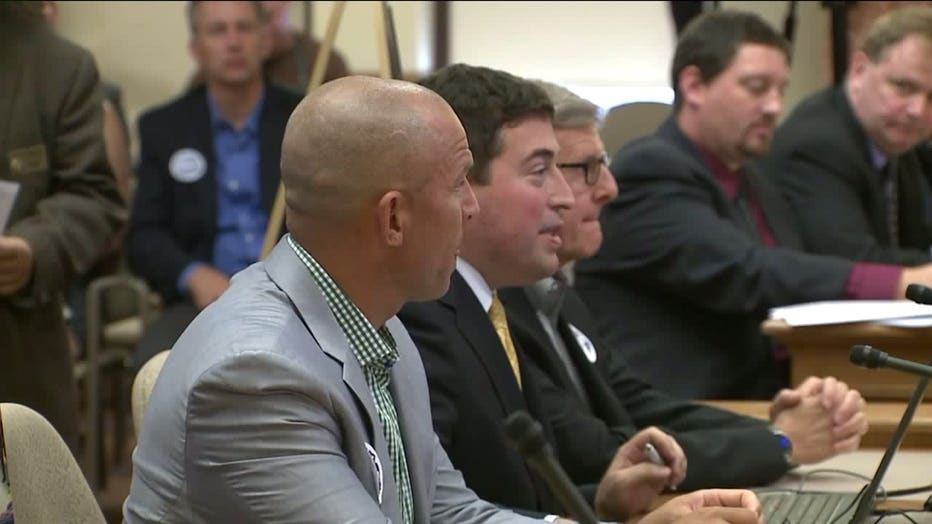 Jason Kidd, Peter Feigin, John Hammond testify before Joint Finance Committee on Bucks arena funding proposal


Milwaukee Mayor Tom Barrett, Milwaukee County Executive Chris Abele and Milwaukee Bucks President Peter Feigin all testified during the hearing  before the Joint Finance Committee.

The arena funding proposal will now be voted on as a standalone measure -- separate from the state budget. This means it will need the support of Milwaukee Democrats -- one who questions parts of the proposal.


Bucks arena funding proposal


Tip-off for this hearing wasn't exactly smooth on Monday.

Senator Lena Taylor (D-Milwaukee) demanded to know why no one from the Wisconsin Center District would be testifying.

Under the proposed arena funding plan, the Wisconsin Center District would provide $93 million -- but the taxes it collects are dedicated to existing debt until 2028.

As a result, it will rack up an additional $124 million in interest alone.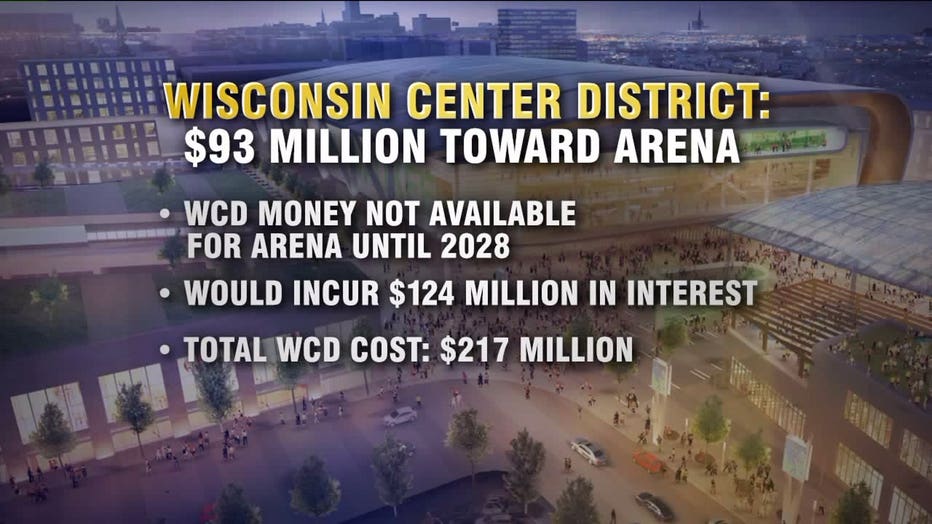 Wisconsin Center District portion of arena funding proposal


"Who has a loan for 13 years that you don`t pay anything -- but you let the interest run? Who does that? You wouldn`t have your kids do it!" Senator Taylor said.

Feigin, flanked by Bucks Head Coach Jason Kidd and Bucks General Manager John Hammond said a financing deal must be approved soon, because without a deal, the NBA could move the team.

"And that`s it. Our owners no longer own the team and the team will move to Las Vegas or Seattle," Feigin said.

Feigin told lawmakers the arena would be an economic boon. He said the project would create thousands of construction jobs, and that the team, as it improves, would bolster Milwaukee's reputation.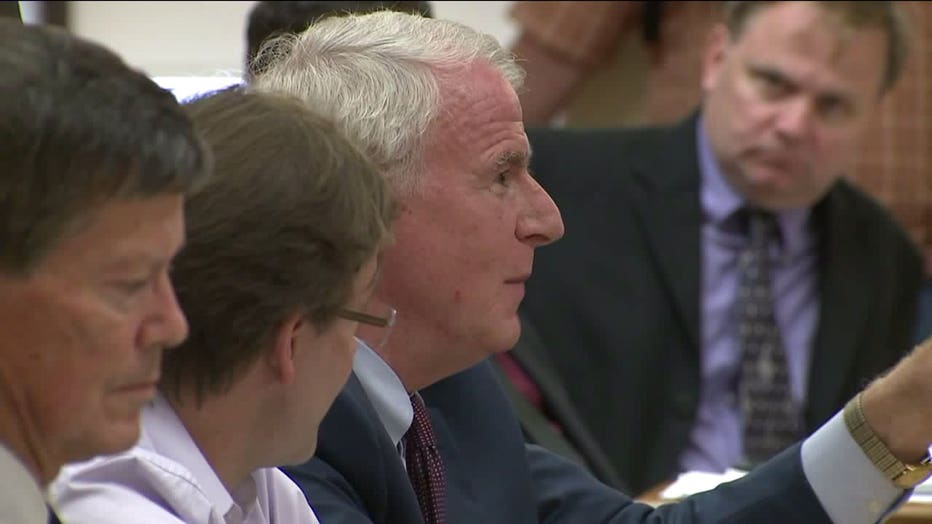 Milwaukee County Executive Chris Abele, Milwaukee Mayor Tom Barrett testify before Joint Finance Committee on Bucks arena funding proposal


Mayor Barrett says while the proposal may not be perfect, losing the team would hurt the city's standing worldwide.

"I was in China 10 years ago. I was on the Great Wall of China and I had a Milwaukee T-shirt on and at the Great Wall of China, a Chinese guy came up to me and said 'Milwaukee Bucks.' That`s important to me. It`s important to all of us," Mayor Barrett said.

Milwaukee County Executive Chris Abele says losing the team would set back any efforts to develop downtown Milwaukee.

"If we don`t do this, if we let the team go, not only do we have the existing empty Park East, we add to the area that`s undeveloped downtown -- whoever`s responsible for it -- a zombie Bradley Center," Abele said.

As for how this affects the state, supporters say Wisconsin currently gets more than $6 million a year in player income taxes -- a number that will grow with a new NBA television deal.

Lawmakers are considering whether to devote $250 million in taxes over the next 20 years to help fund the $500 million arena. The remaining funding would come from the Bucks' owners and former owner Herb Kohl.

There was no vote on Monday. The hearing was simply informational.

The full Senate is expected to take up the arena financing proposal later this week.