Brrr! Monday brings unusually cold weather; single-digit, sub-zero wind chills!


MILWAUKEE (WITI) — BRRR! FOX6  Meteorologist Rob Haswell says it'll be a cold one this week — with unusually cold weather in the forecast for the next four to five days.

We saw the first measurable snowfall of the season this weekend, and now it appears we'll see the first real cold of the season as we head into the work week.

Temperatures will struggle to get into the 20s on Monday, November 17th — with single-digit wind chills in the forecast for Monday during the day, and below zero wind chills for Monday night.

Haswell says we'll see a few flurries and snow showers Monday -- and the next opportunity for snow comes Wednesday, when we could see light snow.

According to Wisconsin Emergency Management, frostbite, hypothermia and overexertion are the main concerns in weather this cold.

Frostbite is damage to body tissue caused by extreme cold. Frostbite causes a loss of feeling and a  white or pale appearance in extremities such as fingers, toes, ear tips or the tip of the nose. If symptoms  are detected, seek medical care immediately!

Hypothermia is a condition that develops when the body temperature drops below 95˚F. It is very  deadly. Warning signs include uncontrollable shivering, disorientation, slurred speech and drowsiness.  Seek medical care immediately!

Overexertion is dangerous. Cold weather puts an added strain on the heart. Unaccustomed exercise  such as shoveling snow or pushing a car can bring on a heart attack or make an existing medical  condition worse.

Pets also need extra care when the temperatures fall. They should be brought inside when the  temperature reaches 30˚F with wind chill. Dogs and cats can get frost-bitten ears, nose and feet if left  outside during bitter cold weather. Chemicals used to melt snow and ice can also irritate pets' paws – be  sure to keep anti-freeze, salt and other poisons away from pets.

Winter storms are considered deceptive killers because most deaths are indirectly related to the storm. For example, in the last five years Wisconsin has averaged 18,000 motor vehicle crashes during winter months. On average, 45 people are killed each year and more than 4700 injured on icy or snow-covered roads.

Carbon monoxide poisoning is also a danger. According to the Centers for Disease Control, carbon monoxide is the leading cause of accidental poisoning deaths in the United States, with more than 20,000 people visiting the emergency room and nearly 500 killed each year from overexposure to the gas.

Now is the time to winterize your car and home, gather items for an emergency kit in your car, and make sure you have a NOAA Weather Radio with fresh batteries.

Additional winter weather tips and how to put together a winter emergency kit are available at the ReadyWisconsin website. Residents also can sign up for a chance to win an emergency winter kit. The web address is readywisconsin.wi.gov.

FOX6 offers several tips to help you stay in the know when it comes to the weather:

FOX6 NEWS MOBILE APP

This app features updated weather coverage of southeast Wisconsin from the team at FOX6 News. It includes weather webcasts, the FOX 6-day forecast and live streaming updates when necessary.


MAPS AND RADAR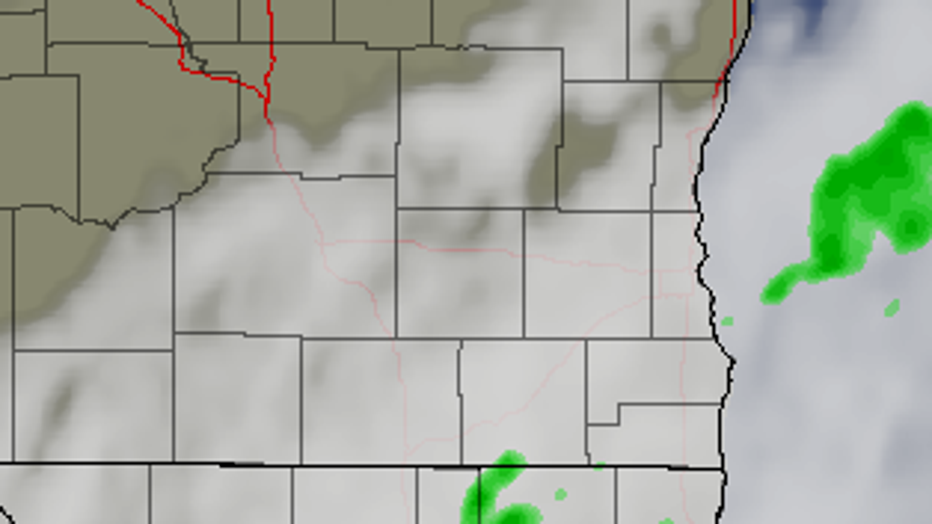 We have a host of maps and radars on the FOX6 Weather page that are updating regularly — to provide you the most accurate assessment of the weather. From a county-by-county view to the Midwest regional radar and a national view — it's all there. All of these images are at the ready — just one click away.

ROAD TEMPERATURES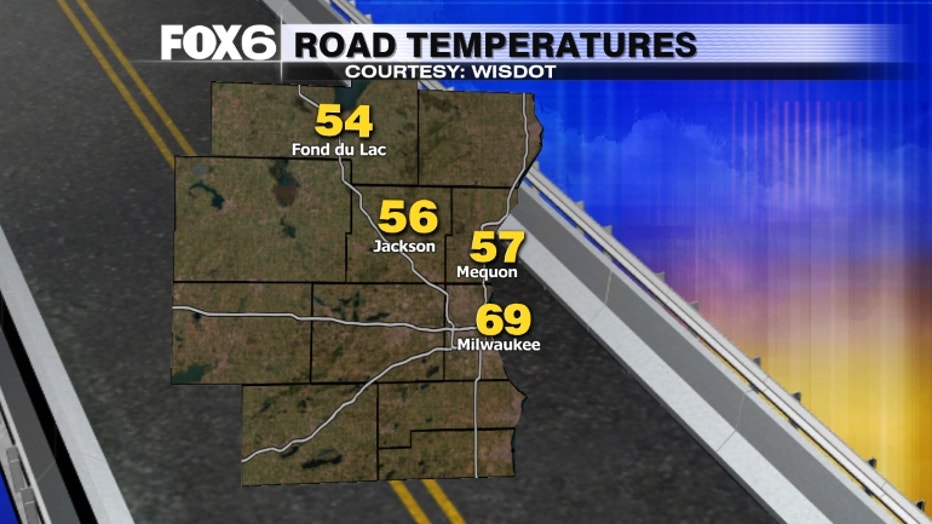 We want you to know about a new tool on FOX6Now.com. We now have a map that taps into the Wisconsin Department of Transportation's (WisDOT) road temperatures. WisDOT has sensors on bridges throughout southeast Wisconsin — and they're monitoring those sensors for potential freezing conditions. CLICK HERE to check out our new road temperatures map.

WIND CHILL CHART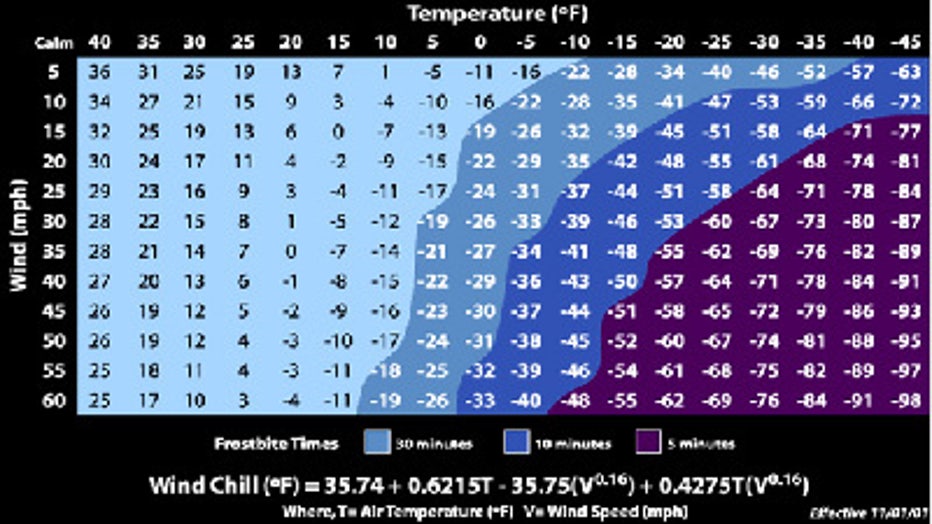 FOX6 News invites you to click and print a copy of the National Weather Service (NWS) wind chill chart. Put it up on your refrigerator. The NWS wind chill temperature index provides an accurate, understandable, and useful formula for calculating the dangers from winter winds and freezing temperatures. CLICK HERE to print the NWS wind chill chart.

FOX6 WEATHER IN SOCIAL MEDIA