Brown Co. Sheriff's Office: K-9 officer "Wix" died from heat exhaustion
GREEN BAY -- The Brown County Sheriff's Office has released its report on the death of a K-9 officer during the Whistling Straits PGA Tournament. According to the report, K-9 officer "Wix" died of heat exhaustion in the back of a squad car.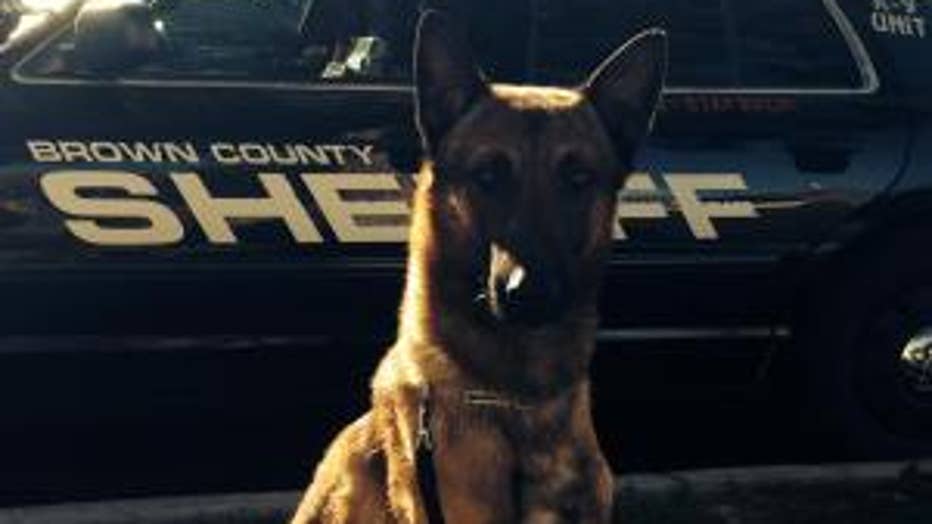 Officials also said that his handler, Deputy Austin Lemberger is not to blame. Lemberger told officials he found Wix unresponsive in the back of his car after the dog was resting in it for almost an hour.

When Lemberger left Wix, the air conditioning was running.

Officials say both the AC blower motor and a system designed to alert deputies when the squad gets too hot failed -- leading to Wix's death.

"This situation is definitely heartbreaking for the Brown County Sheriff's Office. It's a combination of single unfortunate events that lined up perfectly, resulting in Wix's death," said Todd Delain, Brown County Sheriff's Office.

Deputy Lemberger will now to to Albuquerque for six weeks to train with a new dog.

A representative for the company that installs the K-9 heat alert system will check all of Brown County's squads in the coming week.