'Brought tears to your eyes:' Roads shut down, hearts open up mourning Milwaukee Officer Irvine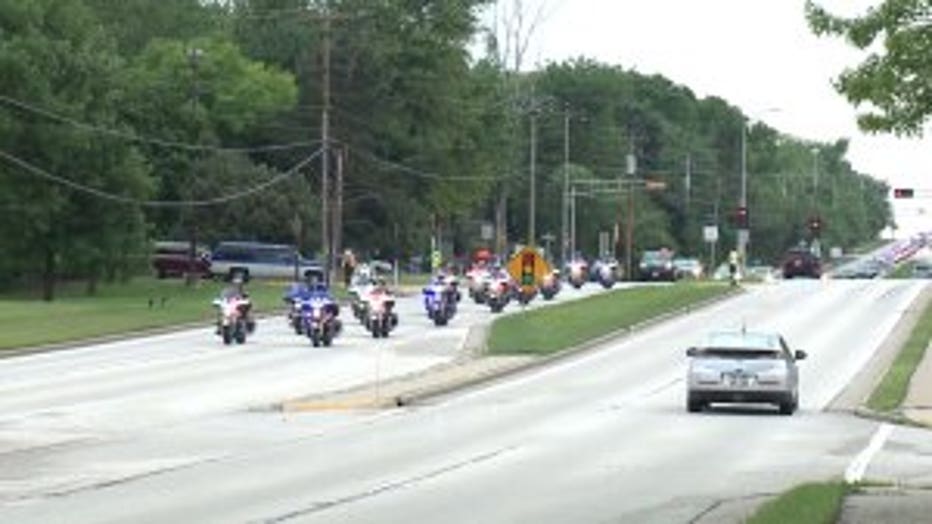 MILWAUKEE -- A send-off fit for a hero. Roads shut down while hearts opened up to mourn the loss of Milwaukee Police Officer Charles Irvine Jr. On Saturday, June 16 the streets were lined with folks showing their grief and gratitude.

Led by his brothers and sisters in blue, motorcycles and squads proceeded the hearse in which Officer Irvine Jr. was carried. The procession ended at Elmbrook Church, where folks said their final goodbyes.

More than 5,000 people showed up for the visitation and funeral service, while many mourned inside others kindly paid their respects from afar.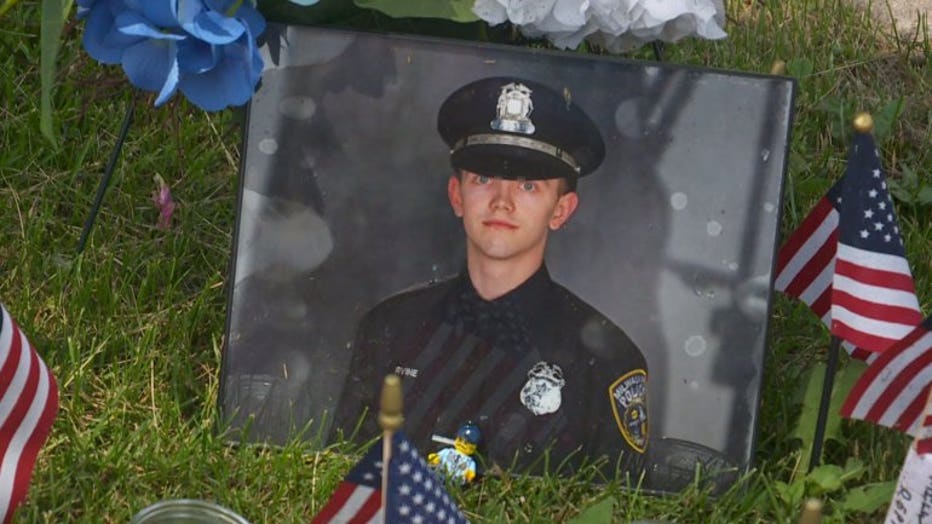 "I'm just going to stand here and show my support all day," said Timothy Nelson, honoring fallen officer.

Timothy Nelson stood for hours holding an American flag.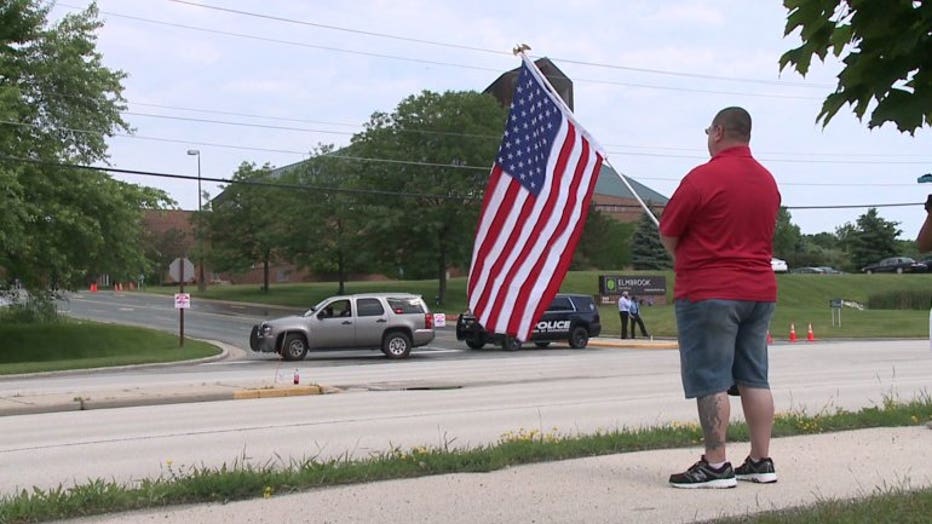 "It's the small things we can do," Nelson said.

In honor of the sacrifice Irvine made dying in the line of duty.

"It takes a special person to put on that uniform," Nelson said.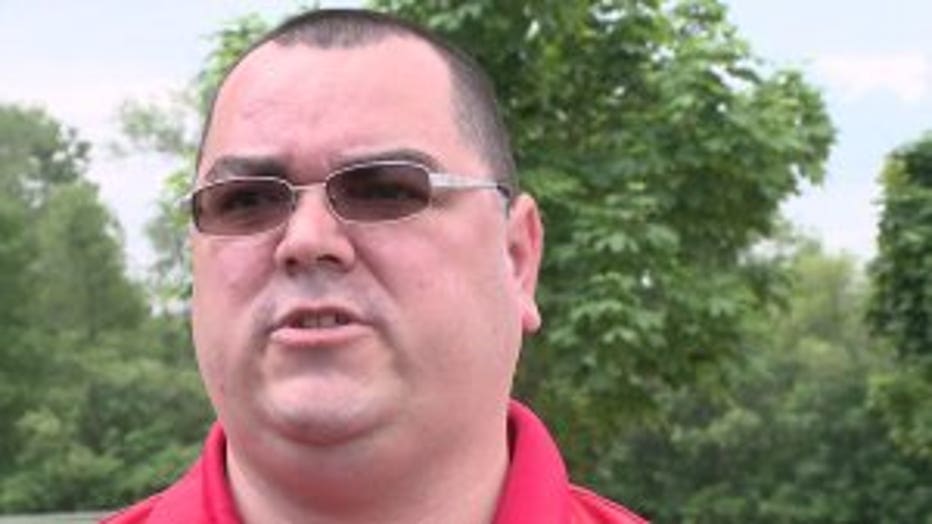 Folks hope that from this tragedy, support for law enforcement continues to emerge.

"I'm kind of hoping respect comes out of this for more of what they are doing to keep us safe on the streets," said Travis Tarino, honoring fallen officer.

Honoring the dangerous job while remembering the life cut short at 23 years old while doing it.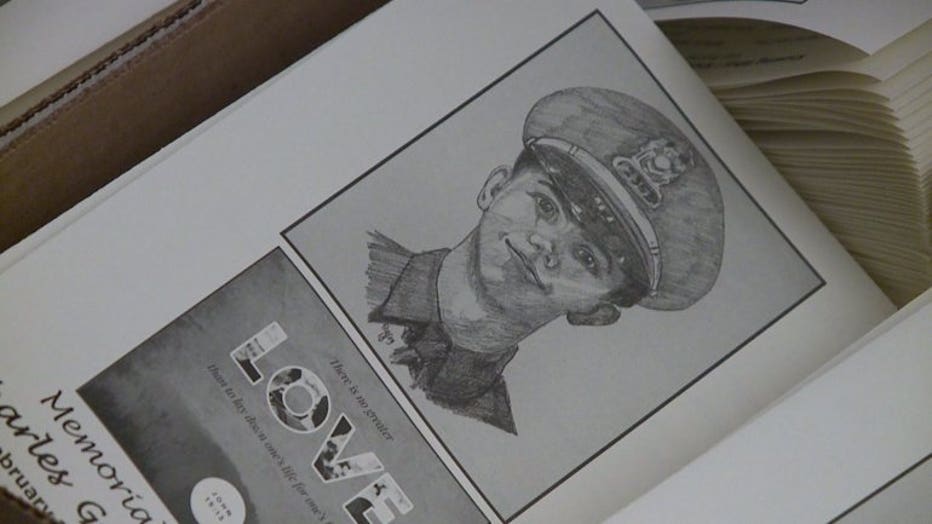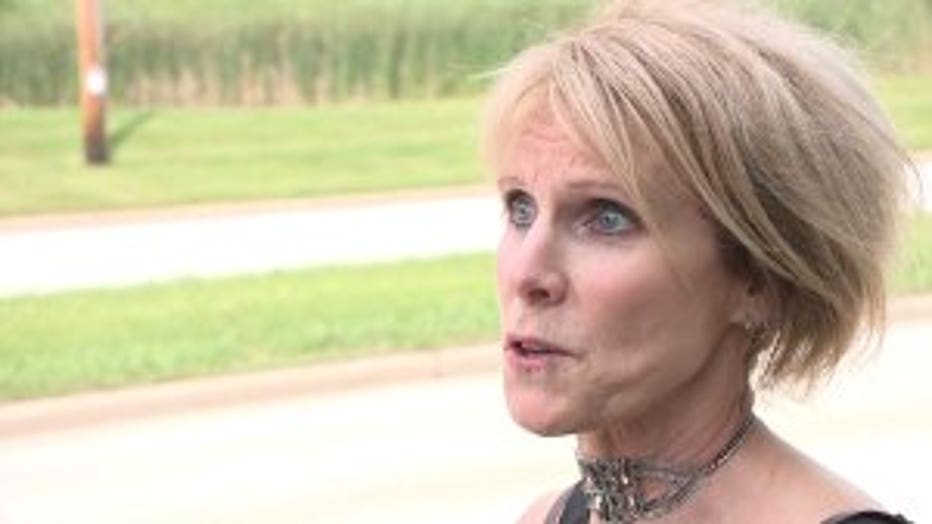 "He just always made people laugh. He was a friend to everybody," said Lynn Garrow, Irvine's former teacher.

Former teacher Lynn Garrow, had Irvine as a 4-year-old kindergartener and watched him grow up and fulfill his dream.

"He did want to be a police officer," Garrow said.

Garrow now wants to be a shoulder for his family to lean on.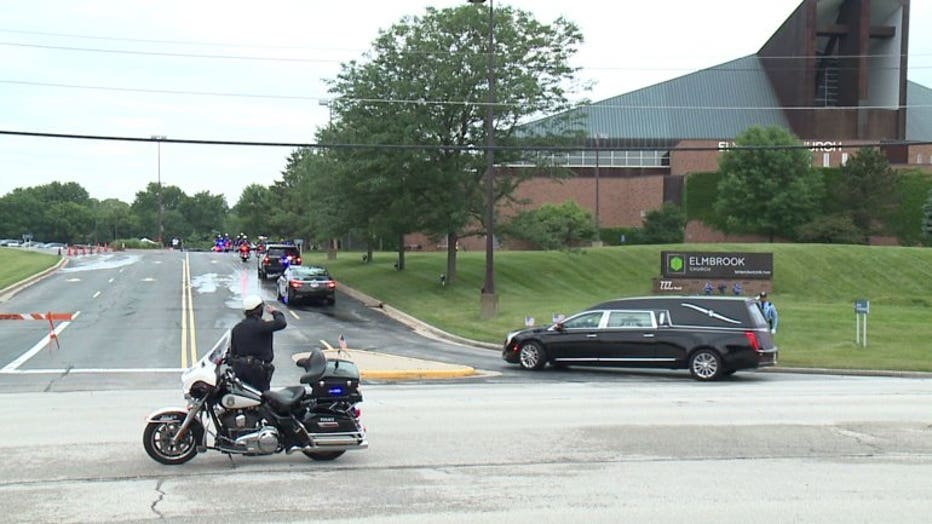 "You just lift them up in prayer and ask God to please get them through this," said Garrow. "It's just brought tears to your eyes."

Dealing with heartache, they said farewell to the fallen officer as he was laid to rest.