"Bringing George Washington back to life:" Milwaukee's 1st public monument gets much-needed repair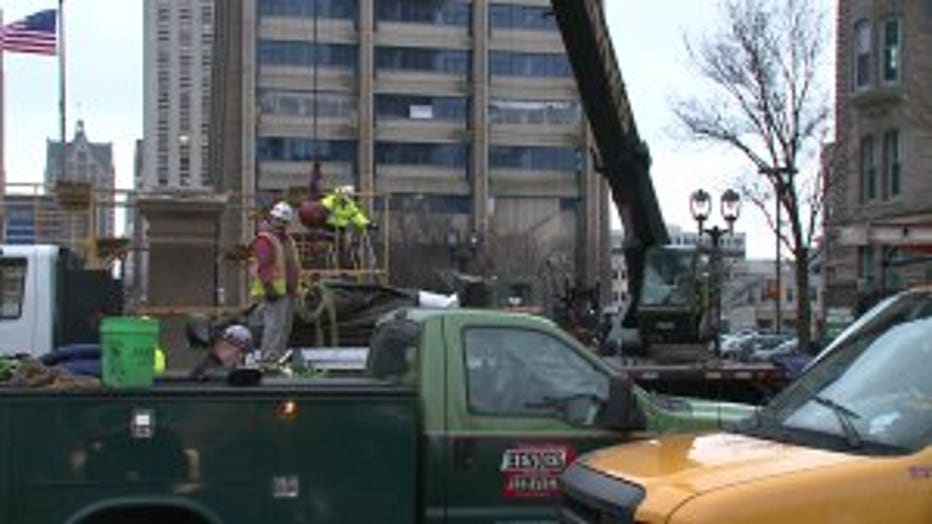 Milwaukee's George Washington statue


MILWAUKEE -- After an 18 month absence, Milwaukee's first public monument -- of the nation's first president -- was returned Thursday, Jan. 11 to its home at the intersection of 9th and Wisconsin -- adorned in bronze after it was refurbished.

Cleaning up the city's first monument wasn't as simple as putting some polish on it. It required artists and engineers, who spent hundreds of hours working to fix it, improving every inch of the statue, while making it appear as though nothing had been changed.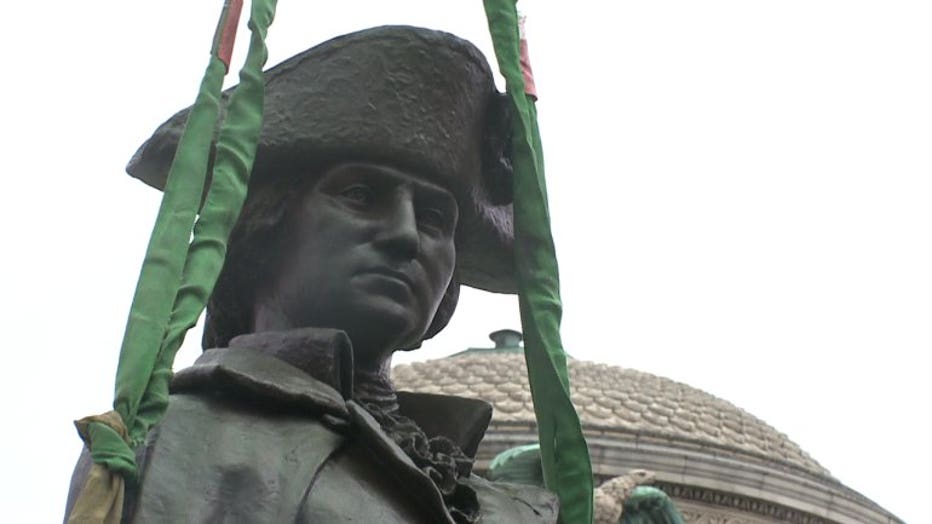 Milwaukee's George Washington statue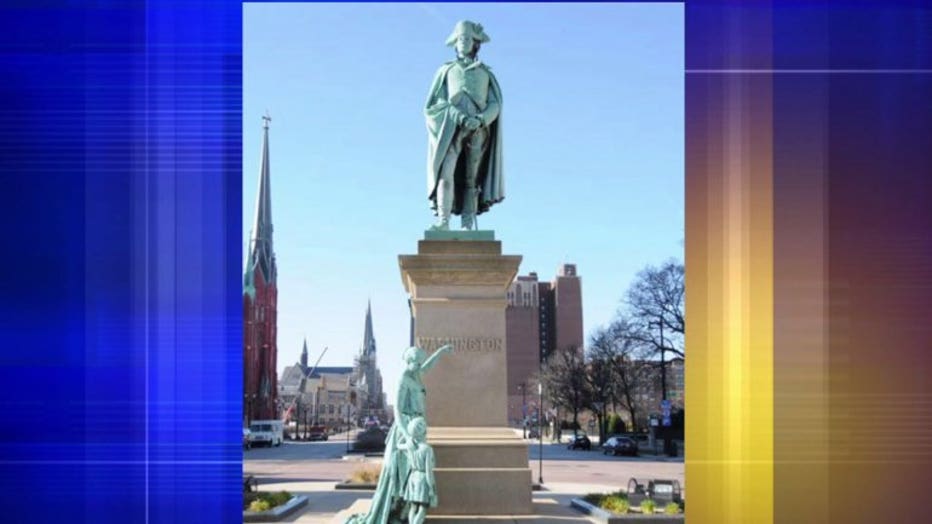 Milwaukee's George Washington statue before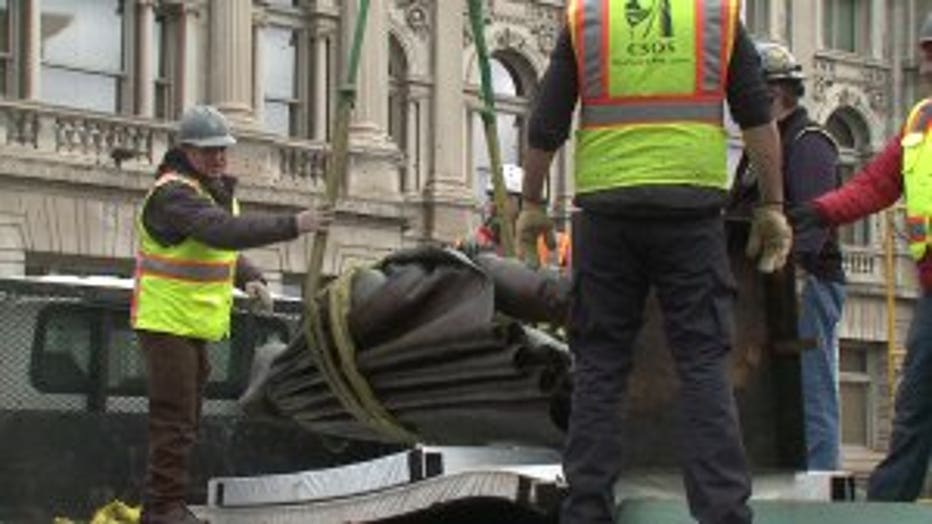 Milwaukee's George Washington statue


"Bringing George Washington back to life here in the city of Milwaukee," said Milwaukee Mayor Tom Barrett.

The statue was presented to the city back in 1885, and in 2016 it was taken down to for some much-needed repairs. A picture taken by the Westown Association right before it was sent away, shows the condition it was in.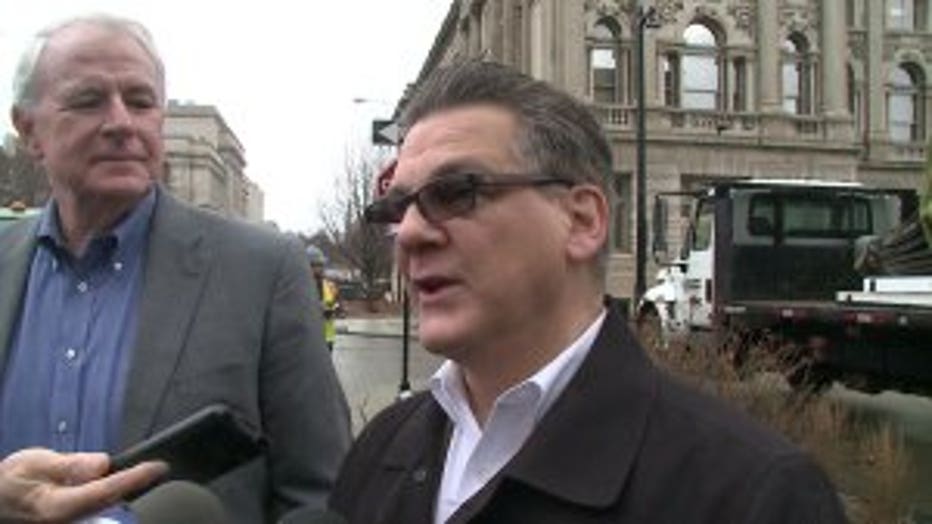 "It was quite corroded, very green, very oxidized. Again, there was very noticeable cracks in various places," said Claude Krawczyk, Westown Assocation.

It cost tens of thousands of dollars to get Washington back into fighting form. Early Thursday morning, it was hoisted back into place, which took several hours. With Washington back at home atop his stand, the attention will turn to the other statues on Wisconsin Avenue -- which are also in line to receive similar treatment.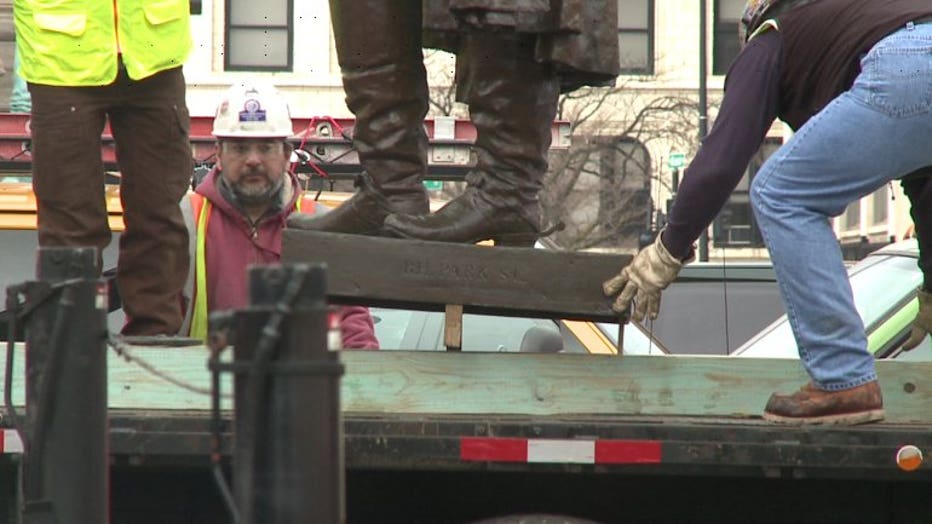 Milwaukee's George Washington statue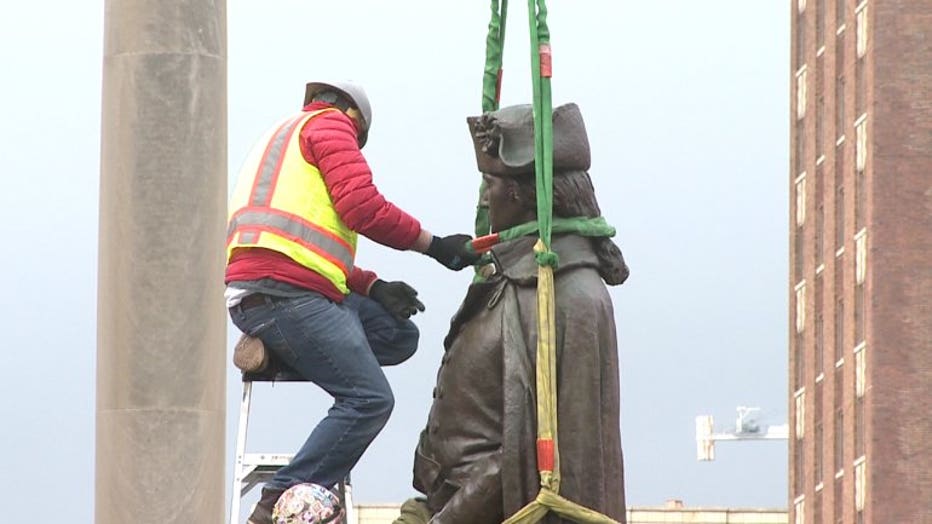 Milwaukee's George Washington statue


"One thing we learned is that this is a lot more work then the next ones will be. That's the good news, because this was a major restoration," Barrett said.

Next is the Spanish-American War Soldier and the Civil War monument. Both are expected to undergo restoration this year, and they're expected to be back in place by the end of 2018.

"That's going to be a lot less complicated project. It's in much better shape so we should be able to finish that one earlier," said Krawczyk.

The man who's in charge of restoring the statues told FOX6 he found nearly 1,100 pounds of red brick dust inside the old George. He said he believes the sculpture probably got paid for by the pound, and there may have been a desire to jack up the price.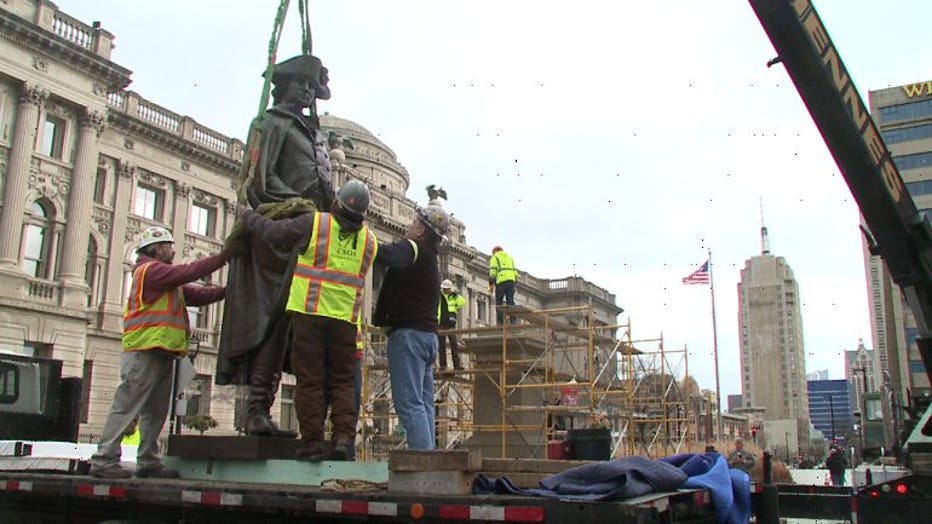 Milwaukee's George Washington statue