Body Worlds & The Cycle of Life set to open at Milw. Public Museum


MILWAUKEE (WITI) -- They're figures that can be shocking at first glance, but show what we're all really made of.

"For many, it's such a moving experience that many say never again will I take my body for granted," said Body Worlds Conceptual Planner and Creative Designer Angelina Whalley.

The Milwaukee Public Museum is preparing to open the doors to its newest exhibit Body Worlds & The Cycle of Life. It's filled with real bodies and body parts preserved through a process called Plastination, showing various stages and conditions of the human body.

"My goal was to present aging as a natural occurrence that we ought to embrace because we can shape it to our advantage," said Whalley.

As Body Worlds has traveled around the world for about 2 decades, surveys have shown that many have changed their lifestyle after seeing first-hand how their health choices impact their life expectancy.

"Around 9 percent claimed they stopped smoking afterwards, 33 percent said would choose healthier foods ever since, and around 25 percent said they would exercise more than before," said Whalley.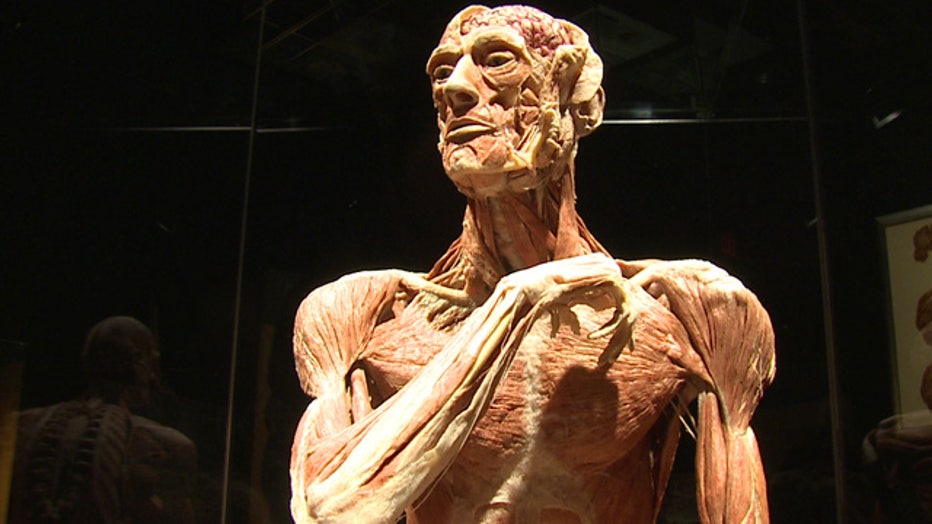 Body Worlds exhibit at Milwaukee Public Museum


This is the second time Body Worlds has been to Milwaukee, its last visit was 6 years ago. But the updated exhibit focuses on the cycle of life and includes different bodies.

"It's the one that everybody says are you ever going to bring that exhibit back because it hit everybody, everybody has a body," said Milwaukee Public Museum Senior VP and Academic Dean Ellen Censky.

Showing that now is the time to start taking care of your body. Body Worlds & The Cycle of Life opens at the Milwaukee Public Museum Friday, February 7th and runs through mid June.