Body of swimmer recovered from Delavan Lake identified as 49-year-old Illinois man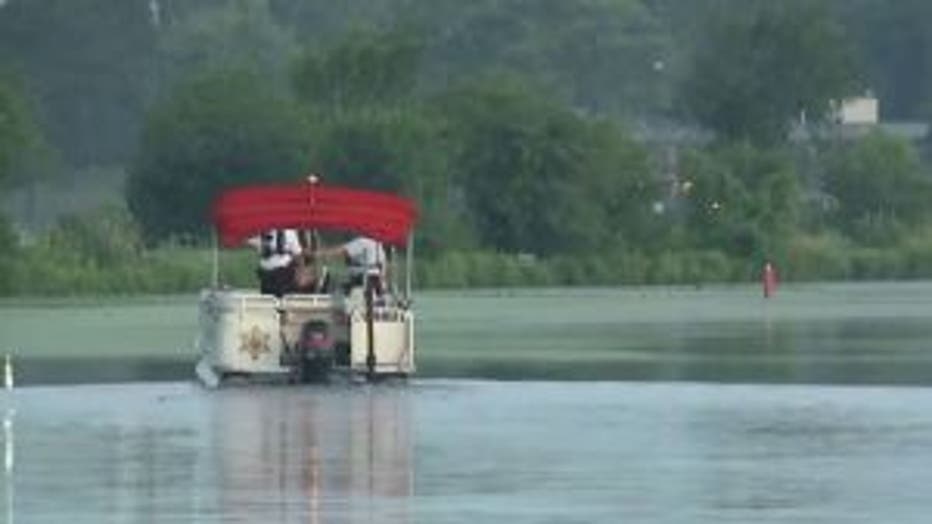 DELAVAN -- The body of a 49-year-old missing swimmer was recovered from Delavan Lake Thursday, July 23rd, according to the Delavan Police Department.

Police say the man, identified as Scott Apel from Arlington Heights, Illinois, was swimming  from a boat Wednesday night, July 22nd when he disappeared under the water.

The Town of Delavan police were notified of a missing swimmer around 11:00 p.m.

Upon arrival, authorities conducted an extensive search of the area until 4:00 a.m., but were unable to locate the man.

Crews resumed their search early Thursday morning.



The search involved multiple law enforcement agencies, dive teams, sonar, and a helicopter from Illinois)

"What gave us a lot more hope on this one is they weren't that far from shore so  it was possible the person could make it to shore," Town of Delavan Police Chief Raymond Clark said.

At approximately 9:00 a.m., divers from the Walworth County Dive Team located Apel.

"It was in about 38 feet of water and it was roughly in the exact same spot where the swimmer went missing," Chief Clark said.

Chief Clark says Apel had been out on a boat with friends.

"We do have people who go out later at night, like to see the stars and like to do stuff at night out there. We have people doing that from time to time," Chief Clark said.

Town of Delavan police have a boat out on the water at all times -- so they were able to respond quickly when they got the call regarding the missing swimmer.

Chief Clark says when out on the water -- safety must come first.

"Always wear your life jacket. Know your limitations when you're going to be swimming and when you're not going to be swimming. Be safe and just be cautious of the area," Chief Clark said.

At this point, it is unclear whether alcohol was involved in this incident.

An autopsy is scheduled for Friday.

The Department of Natural Resources is handling the investigation into the death, but no foul play is suspected at this time.

Monitor FOX6 News and FOX6Now.com for updates on this developing story.