Body of missing man found in marsh in Walworth Co., no foul play suspected


WALWORTH COUNTY --  A decomposing body located  Sunday, April 1 on private property in a marsh area off of County Rd. H in the Town of Geneva has been identified as James DeMeuse, 70. DeMeuse was reported missing in Oct. 2017.

The body was found around 4 p.m. by two teenagers hiking in the area.

The Town of Geneva Police Department responded and completed a full investigation, assisted by the Walworth County Medical Examiner's Office, Walworth County Sheriff's Office, the City of Lake Geneva Police Department, and the City of Lake Geneva Fire Department.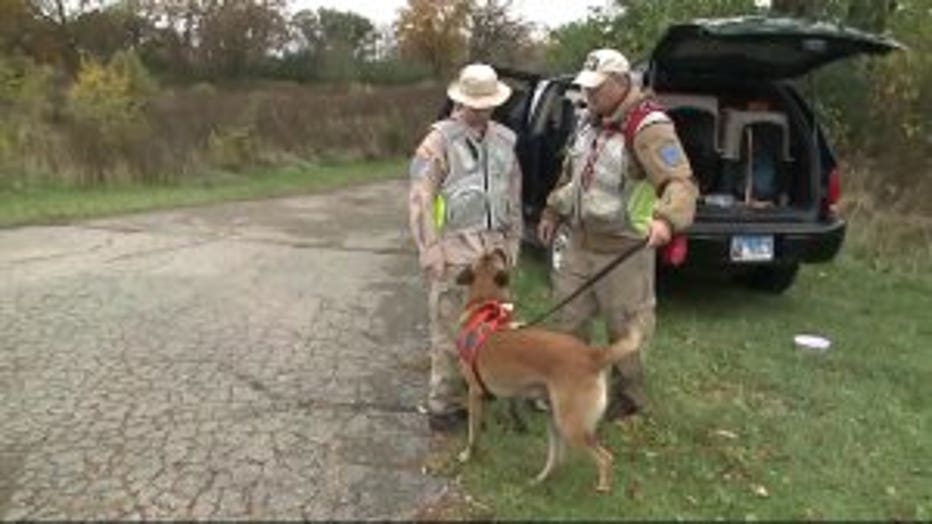 K9 team searches for James DeMeuse


DeMeuse was reported as a missing/endangered adult with the Town of Geneva Police Department on Oct. 20, 2017.

Town of Geneva police say they arrested DeMeuse Oct. 14 after responding to a domestic disturbance at DeMeuse's home.

Officials at the Walworth County Jail confirmed DeMeuse was released on Oct. 15 around 3:30 p.m. Town of Geneva police said he was last seen walking through a field behind Aurora Hospital toward Highway 12.

On Oct. 23, a K-9 search team from Illinois joined the family's search for James DeMeuse. The gathering of relatives, friends and volunteers combed through an area near the interchange between Highways 12 and 50.

Officials say this is an isolated incident and there are no public safety concerns. Foul play is not suspected.