Body found in Door County positively identified as missing doctor, Jeffrey Whiteside
EPHRAIM — Door County sheriff's officials say a body found near Ephraim has been positively identified as that of missing Fox Valley doctor Jeffrey Whiteside. That's according to FOX11Online.com.

Authorities say a K9 search team found human remains in the Town of Liberty Grove Wednesday afternoon, July 22nd near some trees in an uninhabited area. Sheriff's deputies and officials with the Wisconsin Crime Lab investigated after getting a search warrant for the property.


Missing doctor's body found


Sheriff's investigators say clothing and personal items found with the remains lead them to believe the body is that of Dr. Jeffrey Whiteside, of Grand Chute, missing for about three weeks.

In a news conference Thursday, Chief Deputy Pat McCarty said a .22 caliber handgun was also found near Whiteside's body, and that authorities were investigating who owned the gun. McCarty refused to say how Whiteside died. The public is not in danger, McCarty said.

The Door County Medical Examiner was expected to do an autopsy Thursday to positively identify the remains.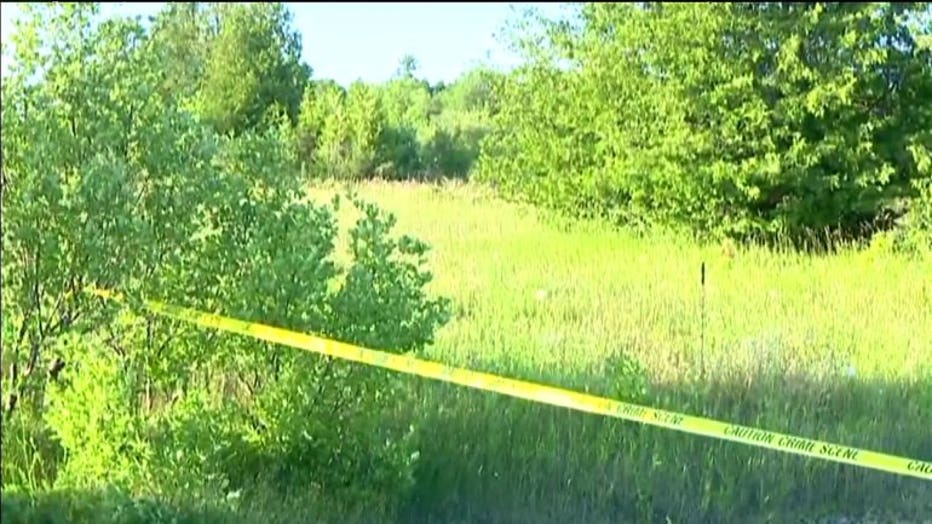 Missing doctor's body found


The Whiteside family released the following statement on Thursday, July 23rd.

"It is with heavy hearts, that we announce the passing of Dr. Jeffrey Whiteside, our beloved husband and father.

With humble gratitude, we offer our thanks to the many helping hands that have returned Jeff to us; especially the Headwaters Search and Rescue Team, the Door County Sheriff's Department, the Brown County Medical Examiner's Office, our dear family and friends and the countless community volunteers, both known and unknown to us. Their tireless efforts have not gone unnoticed or unappreciated.

The public attention brought to this matter reminds us how loved and respected Jeff was within the community, and this helps to warm our broken hearts.

We would like to take this time to grieve his passing and ask that everyone please respect our privacy as we do so."

The network of search and rescue teams that took part in the search for Whiteside has issued this joint statement:

"Headwaters Search and Rescue Inc. and the network of search and rescue teams that have supported the efforts to search for Dr. Jeffery Whiteside, would like to express our most sincere condolences to the family, friends and patients of Dr. Whiteside.

On July 22, at the request of Headwaters Search and Rescue, and with the permission of the Door County Sheriff's Office, a canine search team deployed by KERT (K9 Emergency Response Team) conducted search efforts near Ephraim.  We were acting on new information obtained from analysis of prior search efforts.  The body of a deceased person was located by a trained and certified canine.  The scene was immediately turned over to the Door County Sheriff's Office.  The body has since been identified to be the body of Dr. Whiteside.

We would like to thank the members of the following groups for their hard work, personal expense and sacrifice in the efforts to resolve this case: KERT, K9SOS of Wisconsin, Valley Mounted Volunteers Inc., and Rapid Search and Rescue.  There were additionally a number of highly trained individuals who aided in this case.   While Headwaters had the most visibility, the entire network of people worked seamlessly to conduct a high quality search.

Each of these organizations are made up of volunteers who pursue extensive training and certification to be of value to our community.   An increasing need for service from each of these teams and the extensive training requirements is creating a greater financial challenge for the members of these groups.

For information on how to provide gratefully accepted donations use the "contact" link on our web site which can be found at http://hsark9.org/.   Or simply send your donation in the form of a check made out to Headwaters Search and Rescue, to our address at PO Box 332, Eagle River, Wisconsin 54521.  Headwaters has been registered for as a 501(c)3, charitable non-profit with no paid staffing.  None of these groups charge for their service.  Donations will be redistributed to the teams and people who supported the search for Dr. Whiteside.

Once again, we offer Kathi Whiteside and her family our deepest condolences."

Monitor FOX6 News and FOX6Now.com for updates on this developing story.