Bob Dole salutes former President George H.W. Bush
WASHINGTON-- Former Senate Majority Leader Bob Dole has saluted President George H.W. Bush at the casket of the late president.

Like Bush, Dole is a World War II veteran. He arrived in the Capitol rotunda in a wheelchair pushed by an aide. At the casket's side, the aide lifted Dole, 95, into a standing position. Once steadied, Dole saluted.

Bush achieved the office that Dole sought in 1996 as the Republican presidential nominee.

Bush died on Friday at age 94.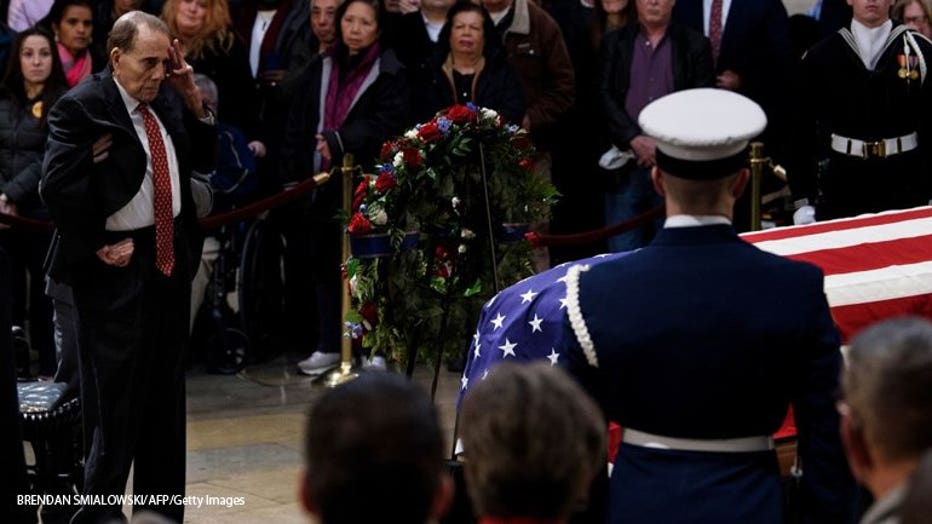 Former US Senator Bob Dole salutes before the flag-draped coffin of former US President George H. W. Bush at the US Capitol rotunda December 4, 2018 in Washington, DC. (Photo by Brendan Smialowski / AFP)