BloodCenter of Wisconsin holding special donor event to honor victims of 9/11
MILWAUKEE -- 2016 marks 15 years since the tragic events of September 11, 2001. To honor those who were lost, and all those who rose to serve in many ways, BloodCenter of Wisconsin has scheduled a special donor event on September 9th at its downtown Milwaukee donor center.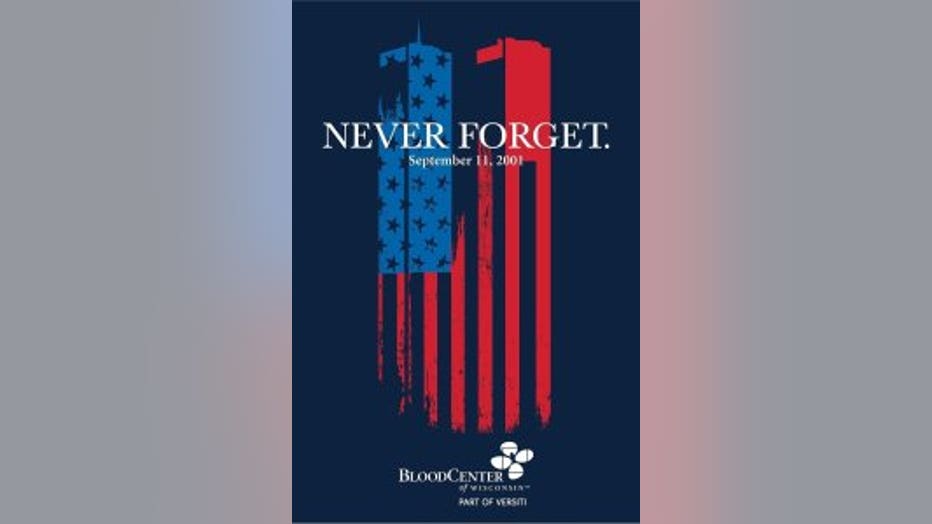 A phone bank of first responders representing the Milwaukee, Wauwatosa and Greenfield Fire Departments, as well as Milwaukee Police Dept., Oak Creek Police Dept., and Flight For Life, will take calls from donors who will be able to thank first responders for their service, as well as schedule a donation appointment.

Donors can call 1-877-BE-A-HERO (877-232-4376) between the hours of 7:00 a.m. - 10:00 a.m. on September 9th to speak to a first responder.   All those who donate from September 9-16 will receive a special commemorative t-shirt.

Officials say anyone 17 or older who is in general good health and meets eligibility requirements is encouraged to donate blood.  Parental consent is required for 16-year-olds to donate.  Appointments are preferred to ensure a quick and convenient donation, but walk-in donors are also welcome.  The entire process takes about an hour.  Donors should bring a photo ID that includes birth date.