"Blessings in a Backpack:" Waukesha Co. organization makes sure kids don't go hungry


WAUKESHA COUNTY -- For many students in southeastern Wisconsin, meals at school are a necessary source of food. But what happens on the weekend? A Waukesha County organization is making sure those kids don't go hungry when the school bell rings.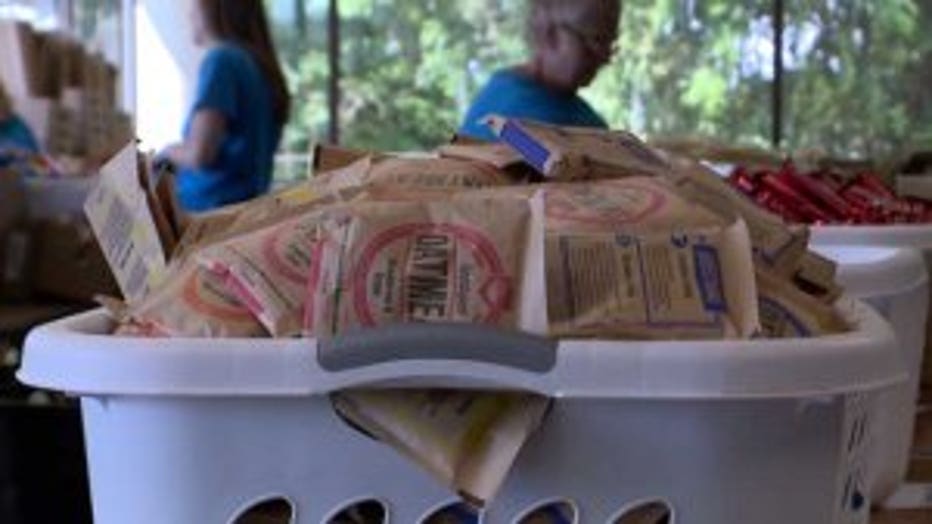 It's the middle of summer, and a new school year is still far off in the distance. But instead of spending time at a pool or a park, volunteers on Wednesday, July 20th were busy making sure students in need will have something to eat this fall.

"It's not a tough sell when kids need assistance, right?" said Sandy McGee, COO of Vrakas CPA's and Advisors.

The Waukesha County Chapter of "Blessings in a Backpack" provides food for elementary school students to take home on the weekends. Kids that rely on school meals during the week then don't go hungry over those two days.

"We started feeding only 25 kids in September of 2012. And at the end of this past school year, we were feeding 962 kids," said Regina Estrada, program coordinator for Blessings in a Backpack.

Below is the selection that goes into every single one of the bags. And while the hope is that this will just supplement what a kid is getting at home, the truth of the matter is, in a lot of circumstances, this is all a kid will eat for an entire weekend.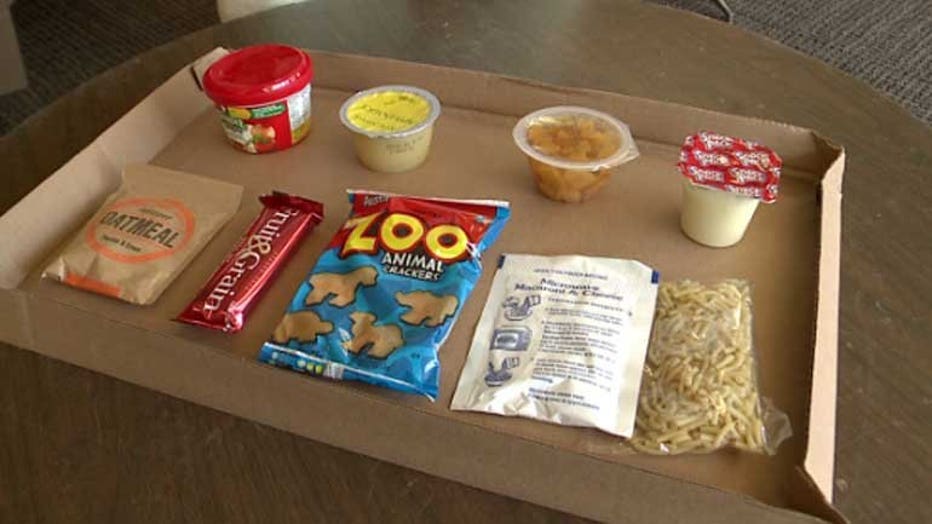 "It's very sobering," McGee said. "I don't think people think that, in this wealthy community, that there are kids that go hungry. Again, how do you say no to that?"

Blessings in a Backpack relies on volunteers. It received a grant from Diversified Insurance Solutions to pay for the food, help with a truck for loading and delivery and for the second year in a row, Vrakas provided the manpower.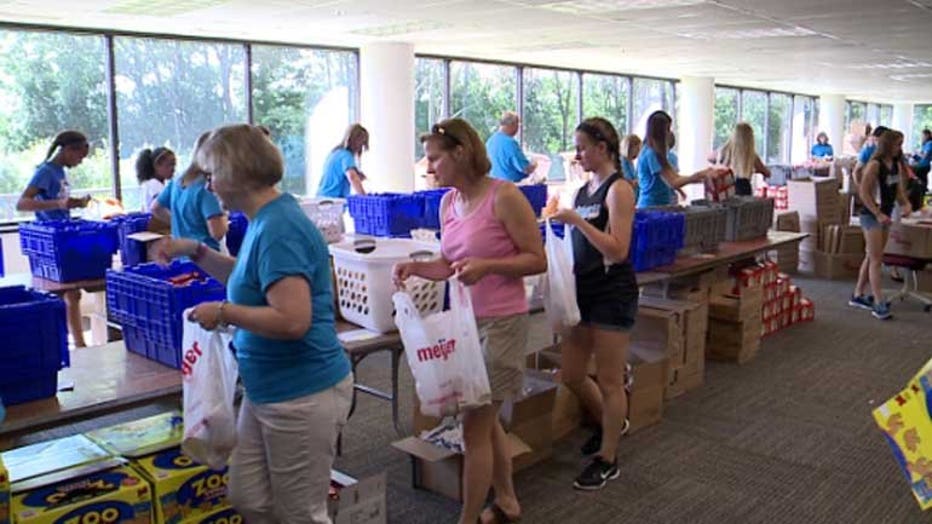 "Last year we did 2,500 bags," said McGee. "This year, given the size of the space, decided we could do 5,000."

That amount will get Blessings in a Backpack through about five weeks. But the impact on the students lasts much longer.

"One of the teachers wrote us a note and she said, 'you know, you think you're giving these kids food. You're making them feel important, cared for and loved,'" said Estrada.

Blessings in a Backpack officials say it takes $100 to feed one child for an entire school year. While the organization helps almost 1,000 students, about 4,600 kids are eligible for the program in Waukesha County alone.