"Biggest challenge:" Moms of children with special needs advocate for adjustable-height changing tables


MILWAUKEE -- Soccer through the eyes and ears of Matthew Knowles is indeed a beautiful game.

"There's always something to watch and people going past, and he gets pretty excited," said his mother, Sarah Knowles.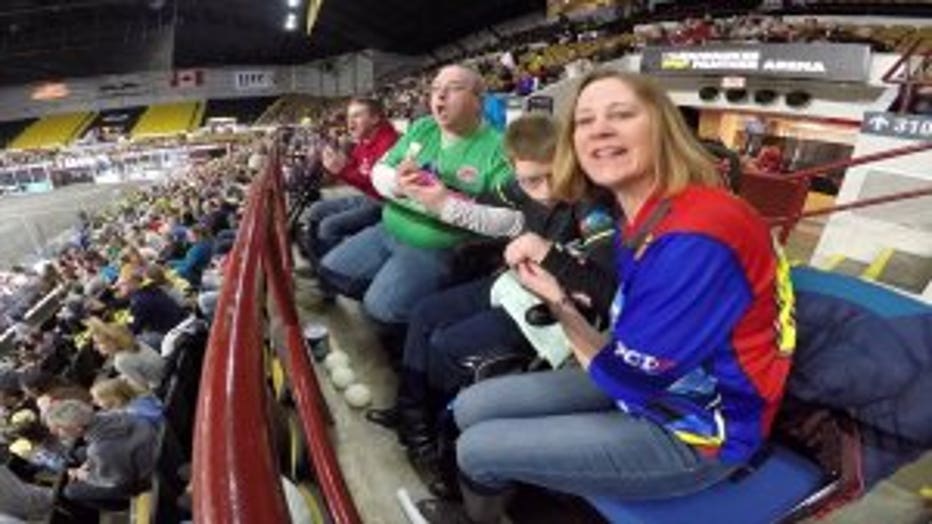 Matthew Knowles and family at UWM Panther Arena


Matthew and his family are regulars at UW-Milwaukee Panther Arena, where they cheer on the Milwaukee Wave.

"I like the fact that we can go there, and we're just a family going to a Wave game," said Knowles.

Matthew was born with a chromosomal abnormality -- an error in his genetic code that has significantly impacted his development since birth. Because of that, every trip to the arena involves a game within the game for the Knowles family -- a race against the clock.

"The very last thing we do before we leave the house is change Matthew's diaper," Knowles explained.

"I think that's the biggest challenge we have -- finding places to change him," said Monika Hering.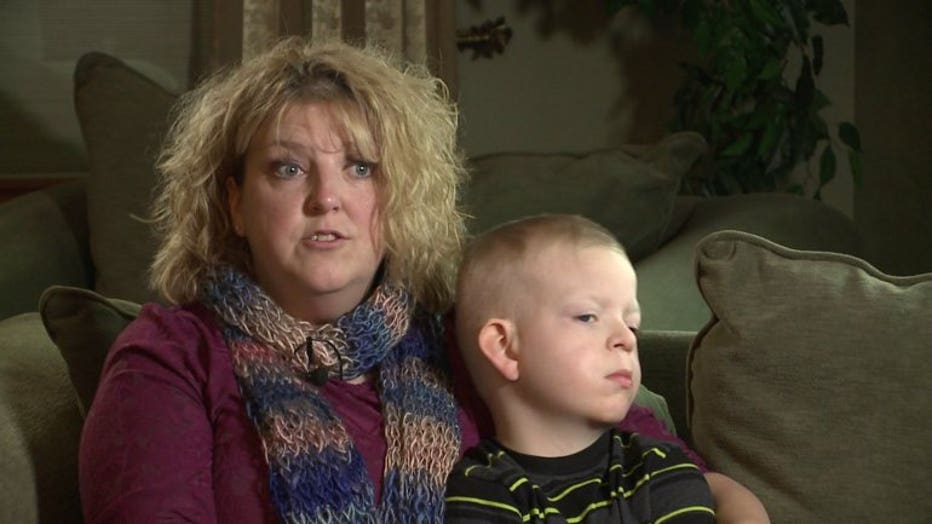 Hering and Knowles have never met in person, but are kindred spirits. They're both mothers of children with special needs who try not to let those disabilities define their sons.

"He loves being outside," Hering said of her nine-year-old Ryan, who was born with a different type of genetic condition. "He loves going to the mall, looking at people. He loves going to restaurants."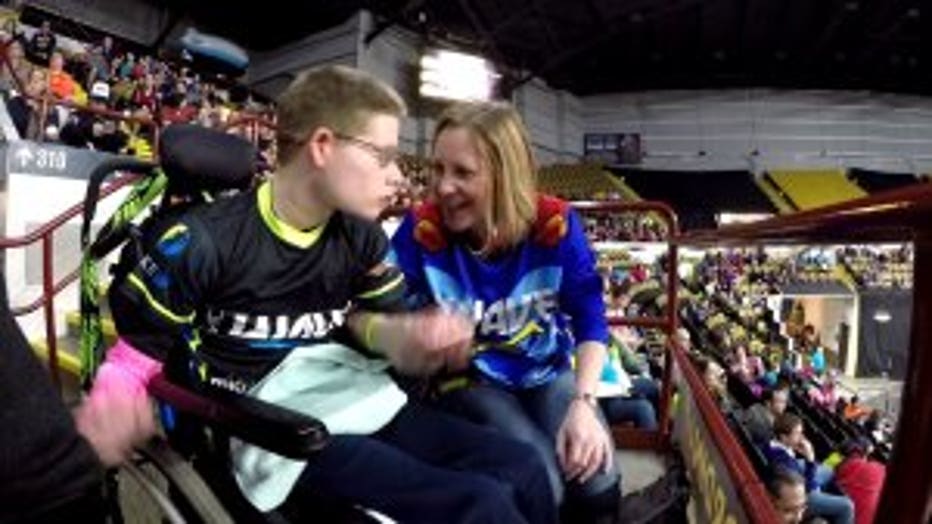 Matthew and Sarah Knowles


"If you don't make the effort to leave the house and go and do things, it becomes a very, very small world that you live in -- but not just for Matthew, for the whole family," said Knowles.

But those excursions have only gotten harder as their sons have grown. Matthew is now 18, a 92-pound adult.

"I had a back injury earlier in the year from lifting him," Knowles said.

Ryan weighs more than 70 pounds.




"My parents have hurt their backs, and me and my husband. You got to lift him properly," Hering added.

While the Americans with Disabilities Act ensures public spaces are handicap accessible, Knowles and Hering believe most places don't go far enough when it comes to the more than 12 million people with disabilities in the U.S. who need assistance with daily activities.

"You have handicapped parking spaces. Why does it end outside the store? Why can't it continue in the store? Make it accessible for them," Hering said.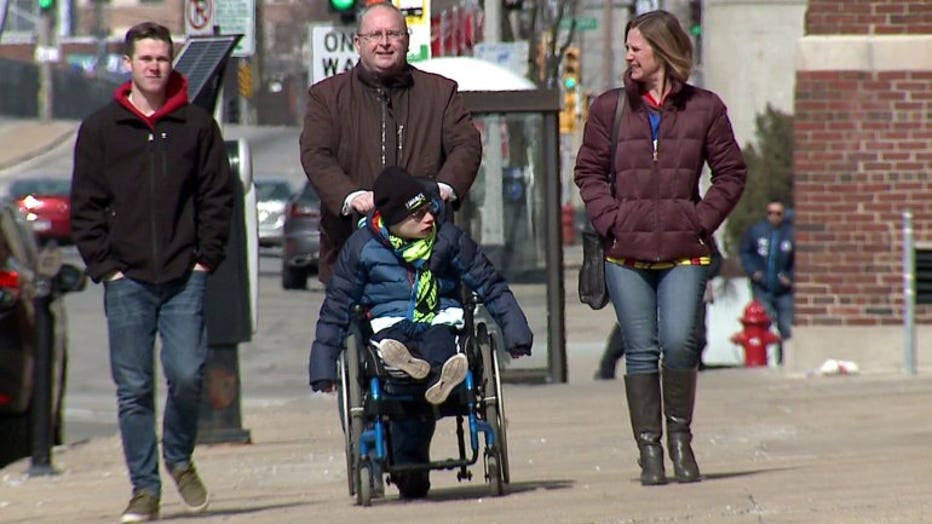 Matthew Knowles and family


Both women say the most difficult part of any outing involves the most basic of bodily functions -- going to the bathroom. Ryan and Matthew wear diapers, and there is a window of three to four hours from when they leave the house to when they need to be changed.

"It's always in the back of your mind. It consumes you, and you just have to cut your day short sometimes, or stay home," said Hering.

"And that, to me, is not an alternative -- because then you've got no life," said Knowles.




The thought of lying on the floor of a public restroom would make most people uncomfortable, but Matthew and Ryan outgrew the standard Koala Kare tables a long time ago, so Knowles and Hering are often left laying down a mat and changing their sons on the ground.

"I dread to think how many germs there would be on a bathroom floor, and how degrading it is. It is degrading to have to do that," said Knowles.

Knowles leads the Wisconsin chapter of Changing Spaces, a national organization advocating for more adult-sized, adjustable-height changing tables in family restrooms.

"The next time you're in a public bathroom, just look at the floor and think, 'would I really want to do that? Would I even be comfortable taking my shoes and socks off and standing on the floor?'" said Knowles.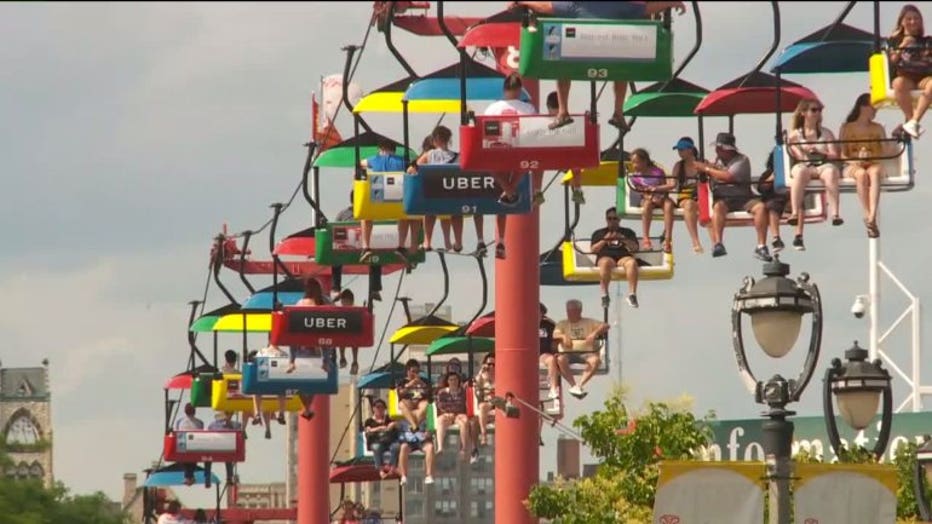 Last day of Summerfest's 50th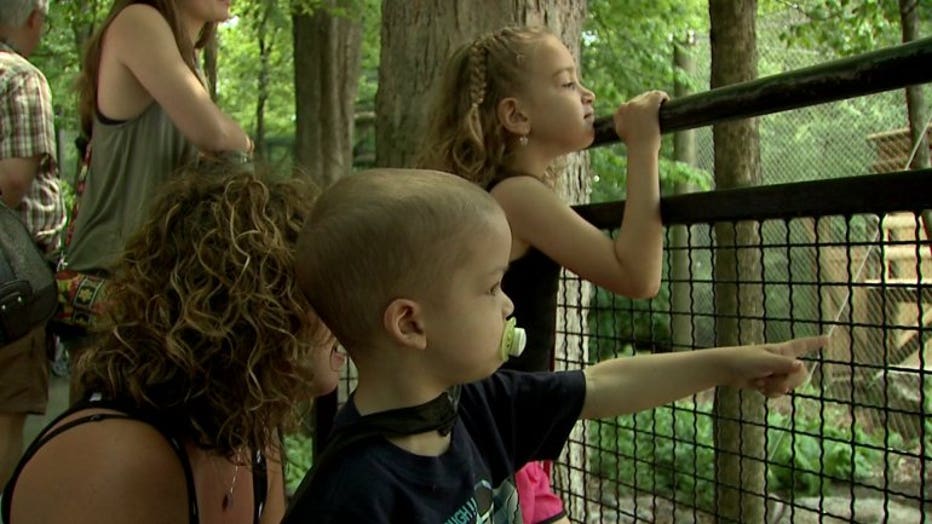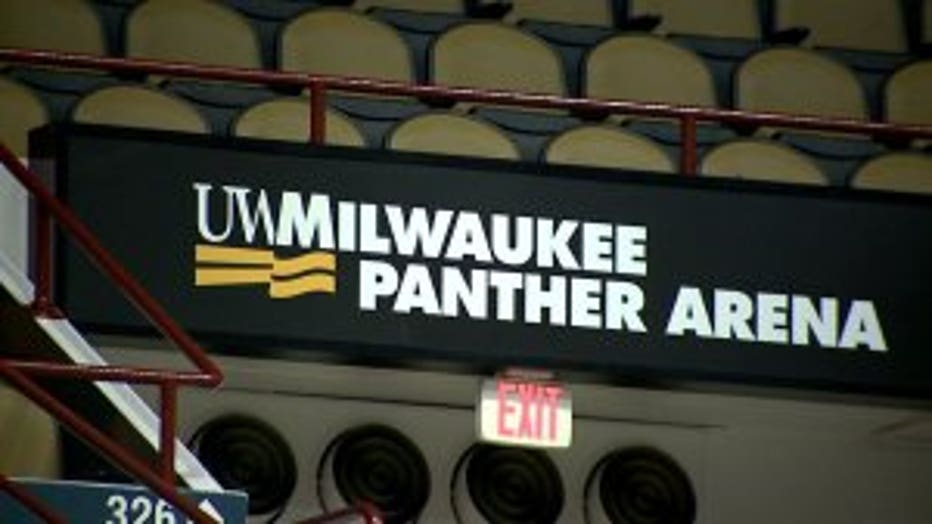 Knowles and Hering both named Summerfest and the Milwaukee County Zoo as venues with private spaces and equipment suitable for changing their sons. Panther Arena is another story.

When the facility was in the midst of its $6 million improvement project, Knowles reached out about the possibility of including one of the adjustable-height tables in the plans. They range in cost between $2,000 and $10,000.

"When they met Matthew, it was, 'oh, we'll do everything we can to get a table in.' And we shook hands. We found a place that a table would go in," Knowles remembered of her meetings with Wisconsin Center District officials, who operate the arena.

But when the renovations were completed last fall, those plans had changed.

"I went up as far as the CEO, and he basically patted me on the head and said, 'you're an angel to look after a child like Matthew, but we can't be expected to cater to every whim that people ask,'" said Knowles.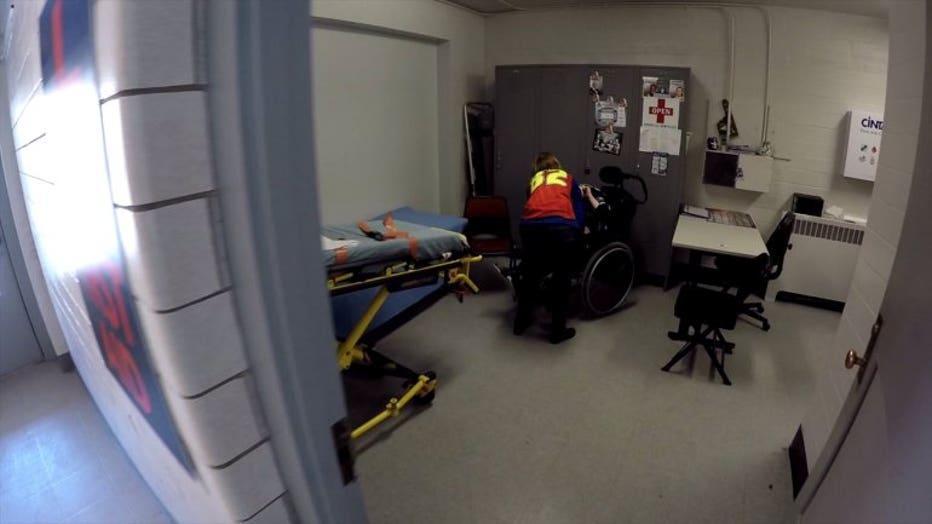 Changing space at UWM Panther Arena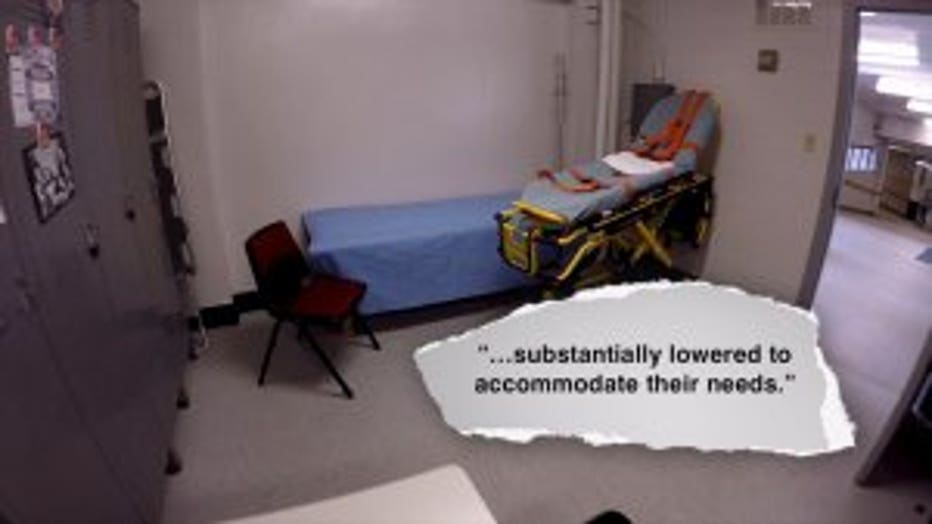 Changing space at UWM Panther Arena


The CEO of the Wisconsin Center District, Russ Staerkel, said in a statement to FOX6 News:

"As a result of multiple conversations with Ms. Knowles, WCD procured a padded training table in October 2016, that we had lowered to address Matthew's needs when attending Arena events. In January of this year, we had the table substantially lowered to accommodate their needs. For privacy, the table is set up in the First Aid Room, which also has a sink for her to use. Our Special Service Supervisors who are on duty as part of our Usher/Door staff, all have the key to access this room. We are grateful that Ms. Knowles brought this to our attention."

Knowles said their solution is still not a low enough table for her to safely move Matthew to and from his chair.

"It's still unusable, so they've ruined a table, basically, for no good reason," said Knowles.

Knowles found a more willing ear just a couple blocks north. After making her case to Bucks officials, they agreed to include a portable, adjustable-height changing table in the new arena that opens next year.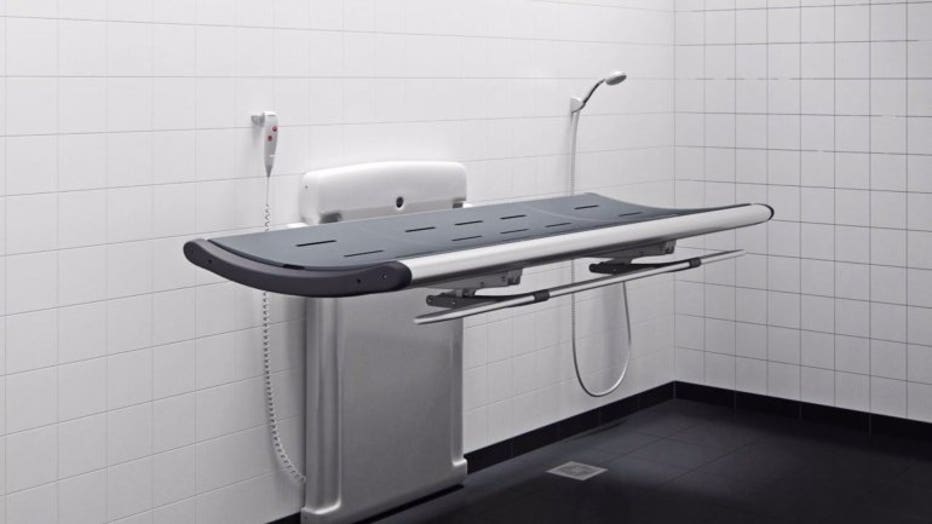 Adjustable-height changing table


"We were able to plug in what the dimensions were, and able to figure out it could fit, probably, in a couple different places in the building. We don't want to give people a reason not to come here," said Raj Saha, GM of the Wisconsin Entertainment and Sports Center.

Knowles, Hering and the many other caretakers of disabled children and adults are looking for an avenue to normalcy.

"Ask yourself -- would you be content to stay at home every single day and not have anywhere where you could go to for a prolonged period of time?" said Knowles.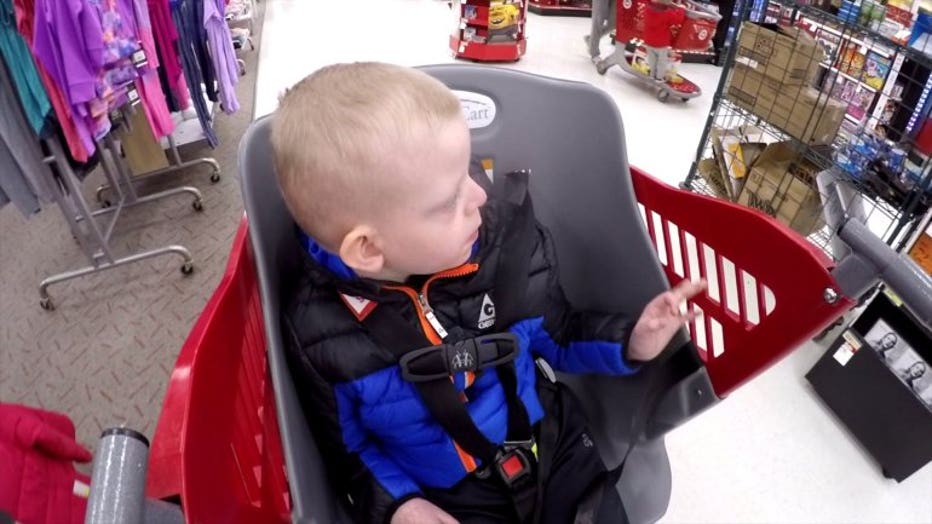 "Our kids deserve a chance, -- just like any other child, to go out and explore the world," said Hering.