Bidding on the border: 6 Wisconsin companies want in on US-Mexico border wall


DODGE COUNTY -- A wall along the US-Mexico border is projected to cost from $8 billion to $20 billion, and six Wisconsin companies want in on the action.

FOX6 has gained access to the list of companies that have submitted for work on the wall. The 1,954-mile wall, from the Pacific to the Gulf of Mexico, would be a windfall for any company that gets included.

One of those is Michels Corporation in Dodge County.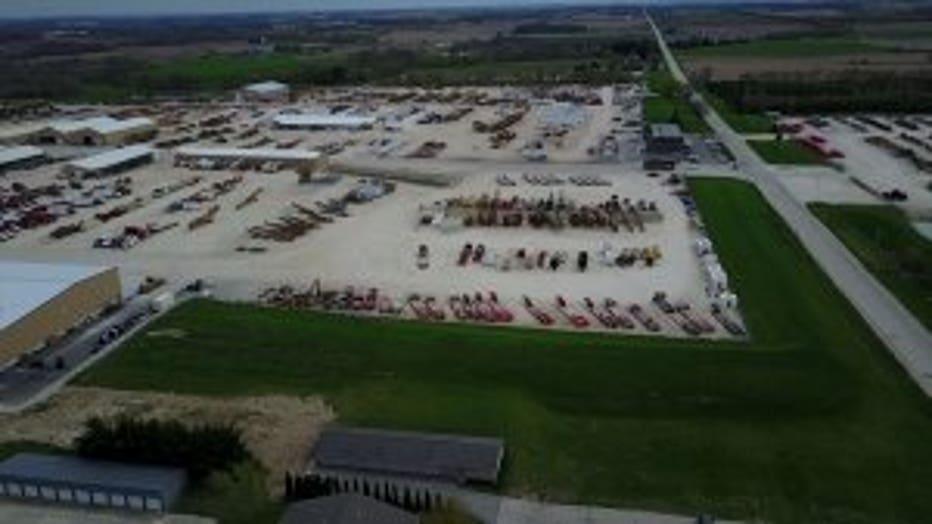 "That would be a great opportunity for us here in Wisconsin," said Mark Hutter, a VP with Michels.

Like more than half of the nearly 1,000 companies to put their name in the hat, Michels didn't just apply to be a subcontractor; they submitted their own design plans, and Hutter said the linear nature of the project would match their expertise.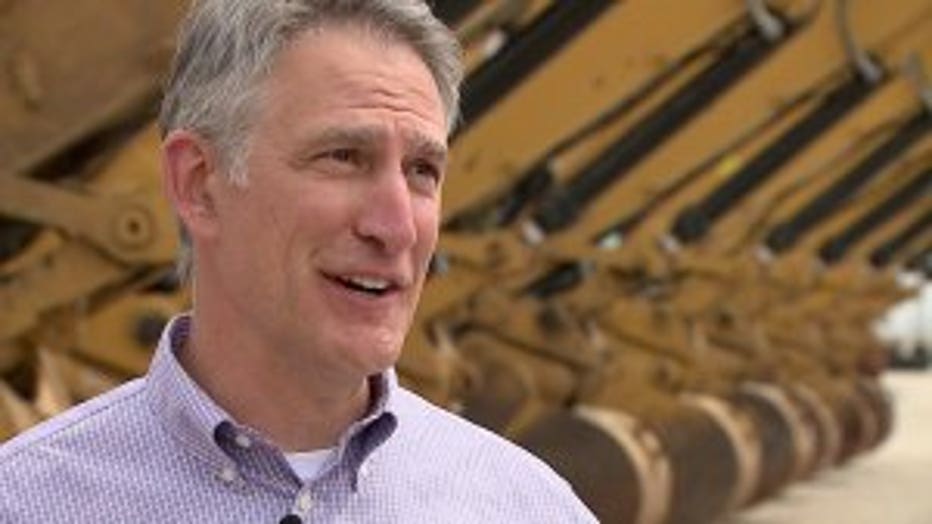 "We're an infrastructure builder. What we think we bring to the table is the ability to do long linear construction very efficiently," said Hutter.

On Friday, May 19th, however, Michels learned their plans didn't make the cut.

The government is going to select up to 20 companies to build prototypes in San Diego. Customs and Border Patrol has requested two proposals -- a concrete wall, and alternative version you can see through. The specs spell out that the wall should be 18 to 30 feet high, and at least six feet deep to discourage tunneling. It should also be unclimbable and unbreachable --  able to withstand attempts to pound open a foot-wide hole with power tools or a sledgehammer, and on the U.S side, it should be aesthetically pleasing.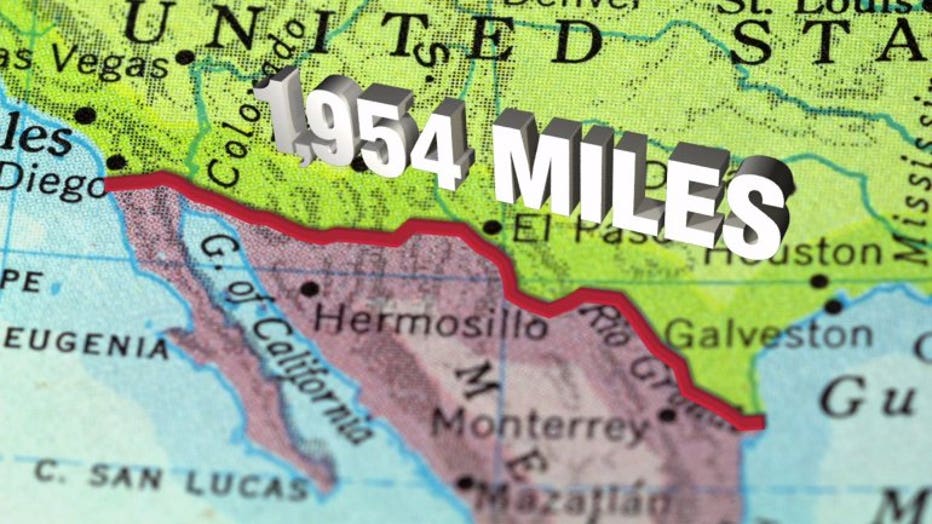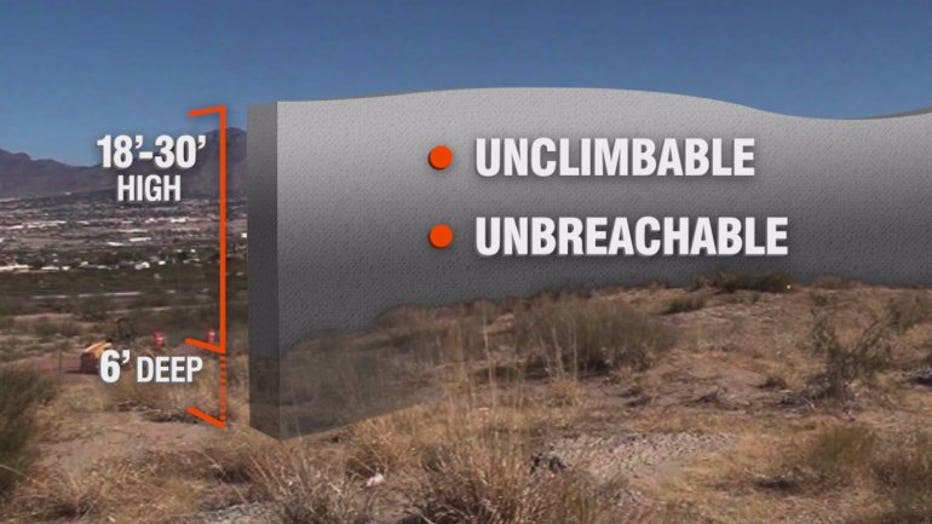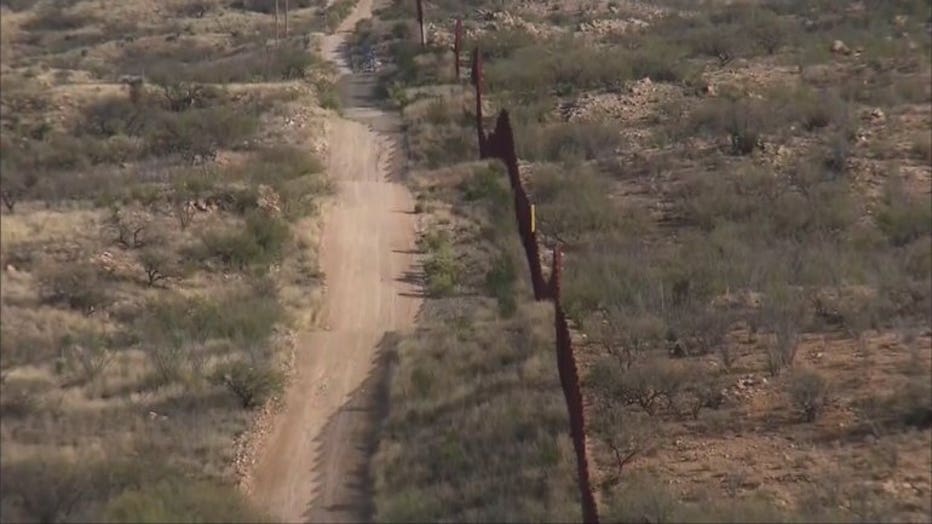 The ideas are endless.

A Massachusetts company that makes lobster traps, for example, wants to build the wall with its specially-coated steel mesh. Before you laugh, the company's mesh already secures San Quentin Prison, and the border between Iraq and Kuwait.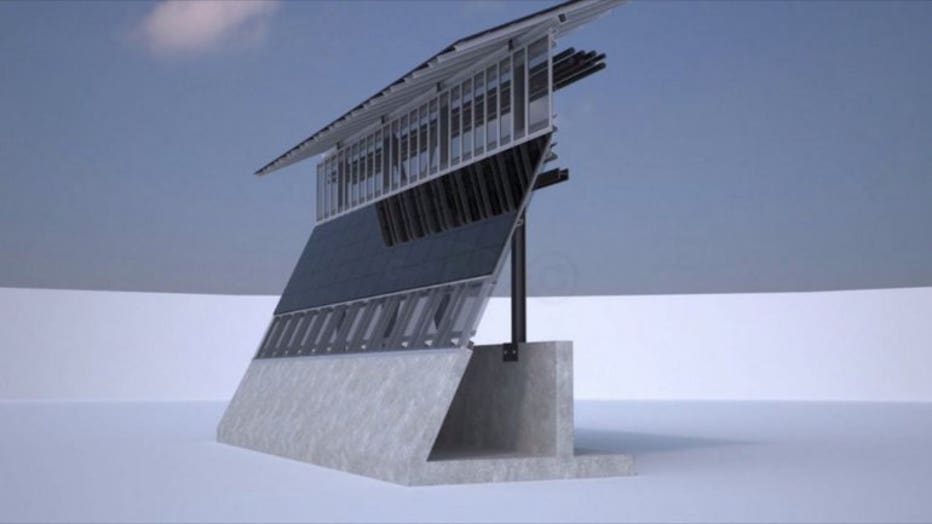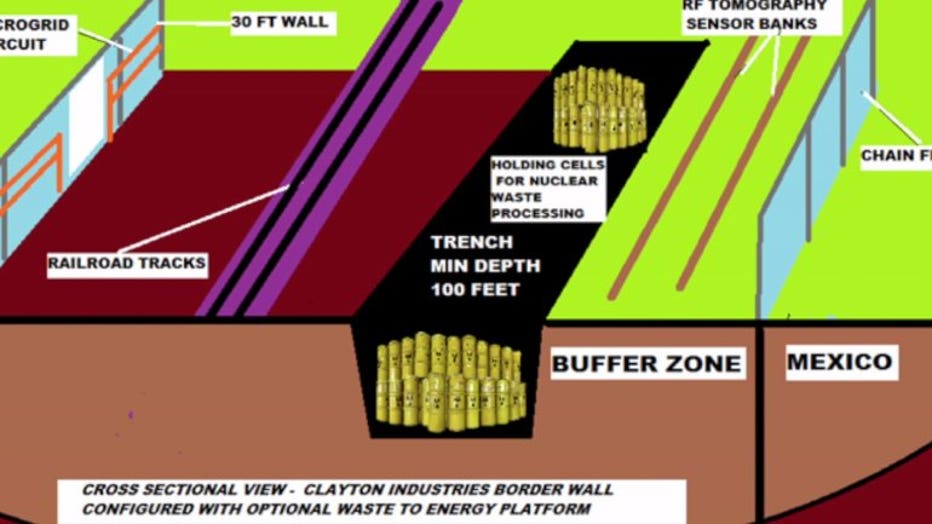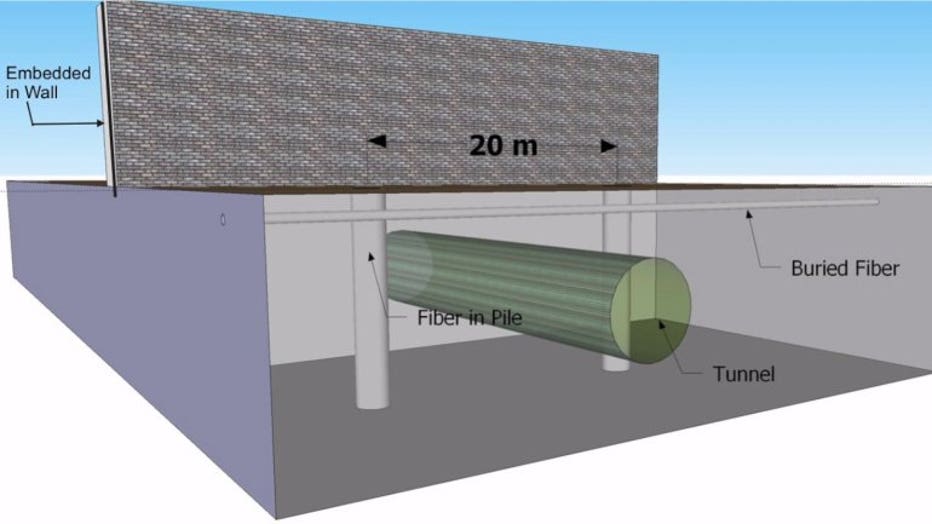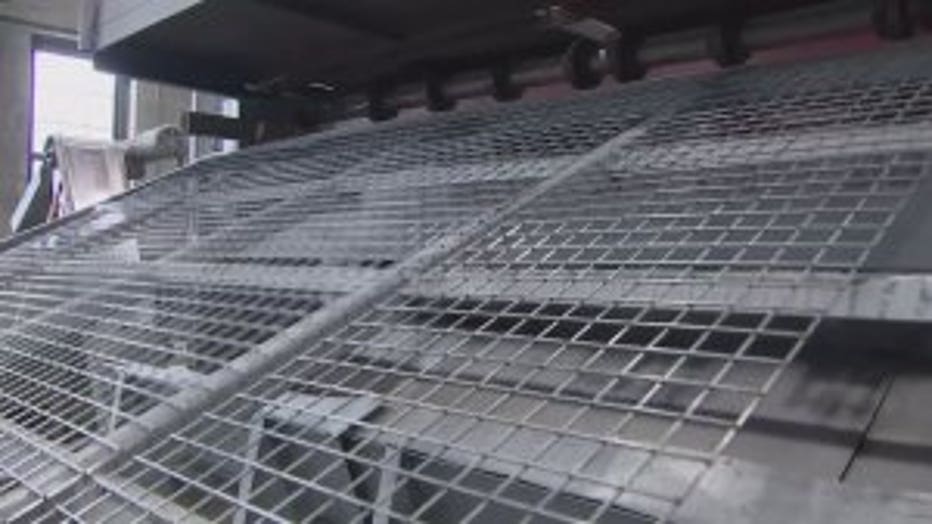 Proposed mesh for border wall


Other companies across the country have proposed solar power along the wall; a deep trench nuclear waste dump; a monorail; and one made of ballistic concrete capable of taking a tank shell, with underground sensors to detect tunneling.

Benjamin Horvat in Racine has his own idea. He's not a big company like Michels. He's a music teacher. He has plans to construct a walled Christian community in Illinois.

"Engage Your Church Sanctuary Development is what I called it," Horvat explained.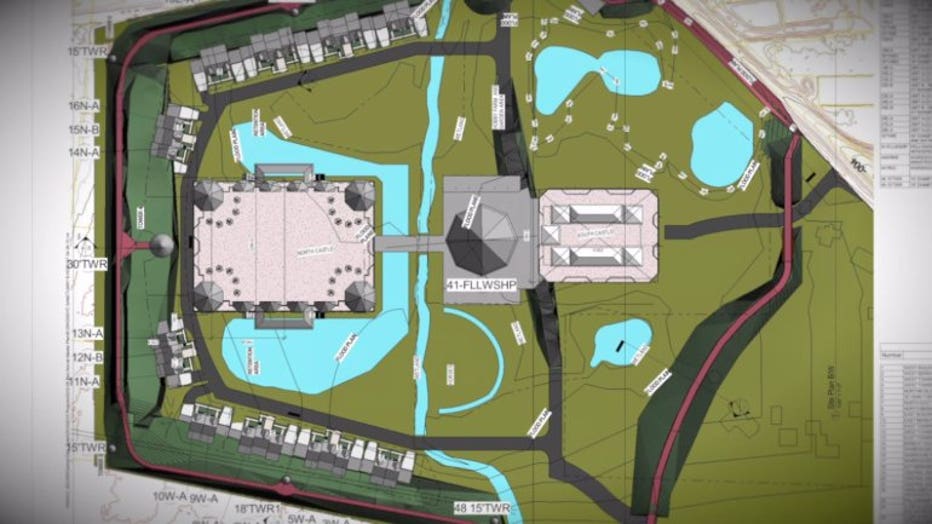 Engage Your Church Sanctuary Development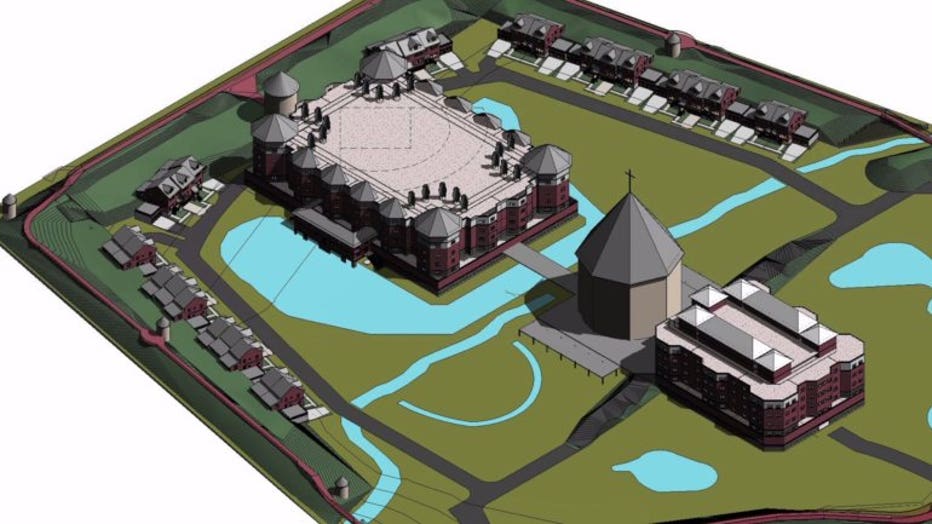 Engage Your Church Sanctuary Development


He believes the type of wall he envisions for the sanctuary would work well for the wall -- a wide structure like the great wall of China, with the middle stuffed with cleaned landfill material.

"I don't know if the government is going to have the money to pay for the wall, so I have come up with another concept that is way more viable. That wall would essentially pay for itself, so the Mexicans wouldn't have to pay for it. The taxpayers wouldn't have to pay for it, and maybe we could spend some money not on building the wall, but on making immigration more possible for people that desperately want a better life," said Horvat.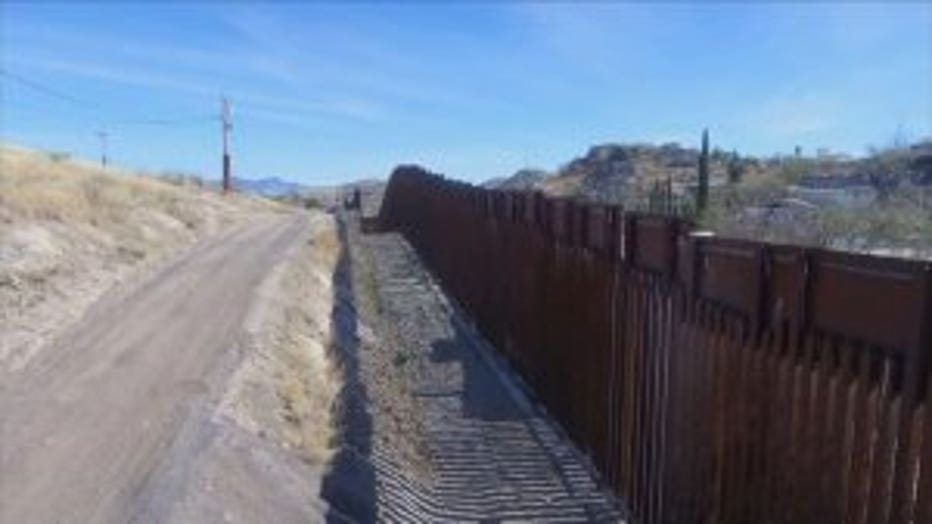 The four other Wisconsin companies looking for work on the wall won't talk about it.

The companies here represent a range of skills and services: Folkman in Green Bay -- they make things out of metal. Kapur and Associates is an engineering firm in Glendale. KW Precast in Burlington specializes in concrete.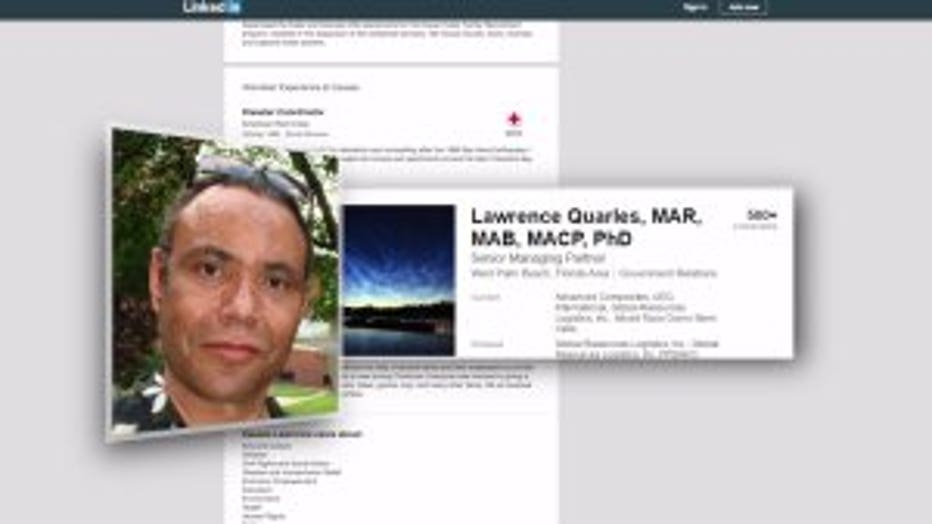 And then there's Advanced Composites, which says it manufactures mixed resins and plastics. The head of the company is Dr. Lawrence Quarles. He describes himself as "a dynamic overachiever in a world filled with people without a clue" and boasts an impressive resume of companies you can't find on the internet.

His resume says he's an adviser to the International Monetary Fund, but they "do not have any record." He claims a close relationship with the National Hurricane Center, but they're "not aware of any relationship." In fact, we discovered Dr. Quarles may not be a doctor at all. Florida International University, where his bio says he got his Ph.D., insists "he has not received a degree" from there.

The number on the federal application for Advanced Composites goes to a full voicemail, and the New Lisbon address for Advanced Composites on the federal application for the wall is actually a company that makes arcade games.

Quarles says his company rents space there, but the folks at the Fun Company said they've never heard of Quarles or his company.

"Yeah, I don't know why you have that name on there," said Dave Scardino.

No surprise really. The border wall is serious business, not a game.