Bicyclists support performing arts by riding in UPAF's Ride for the Arts: "It's important to give back"


MILWAUKEE -- Bicyclists could be spotted along Milwaukee's lakefront Sunday morning, May 31st as they took part in the UPAF Ride for the Arts -- one of the country's largest recreational bike rides. The ride supports our region's world-class performing arts organizations.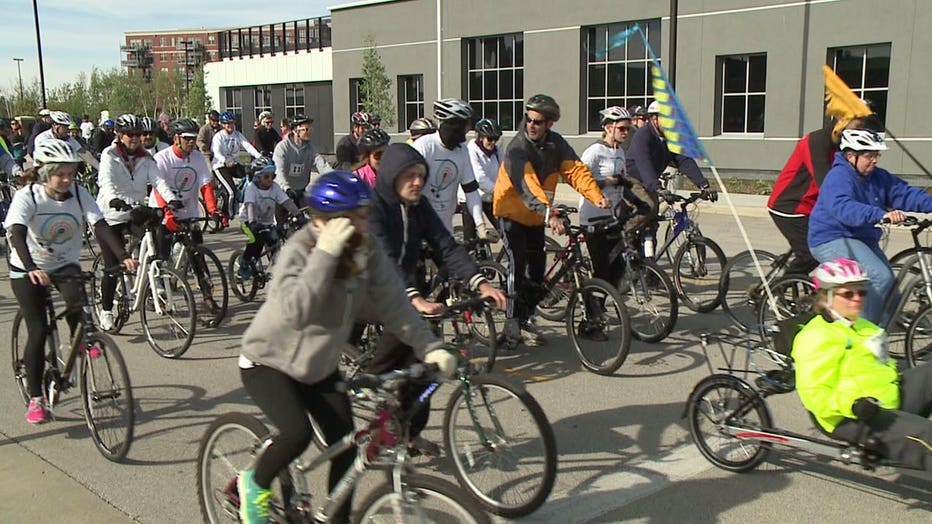 "Chilly morning -- but we have warm hearts for the arts!" Peg Thiele said.

Sunday's event was the 35th annual Ride for the Arts.

"Hundreds of thousands of students receive arts education programs through our member groups that are supported by UPAF," UPAF President and CEO Deanna Tillisch said.

It was an opportunity to support a good cause, and have some fun!

"It`s a really fun day for me!" Kamryn Schnitzler said.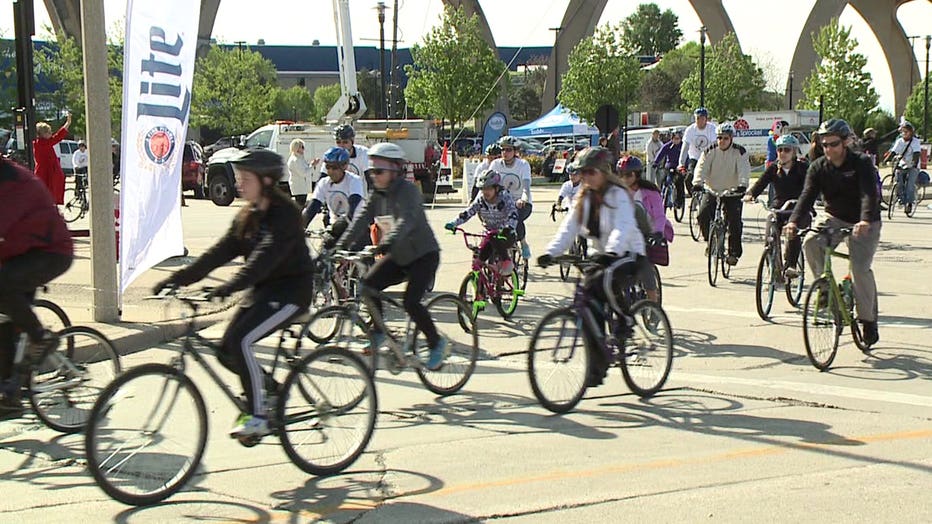 "It`s so much fun to do. It`s something you can do no matter what age you are," Vivien DeBack said.

81-year-old DeBack and her 83-year-old husband Lev have participated in the UPAF Ride for the Arts for decades. This year, they brought their children, grandchildren and great-grandchildren!

"I think it`s important for them to learn the importance of the arts to a community and that it`s important to give something back to your community. And this is an opportunity for them to understand that," Vivien DeBack said.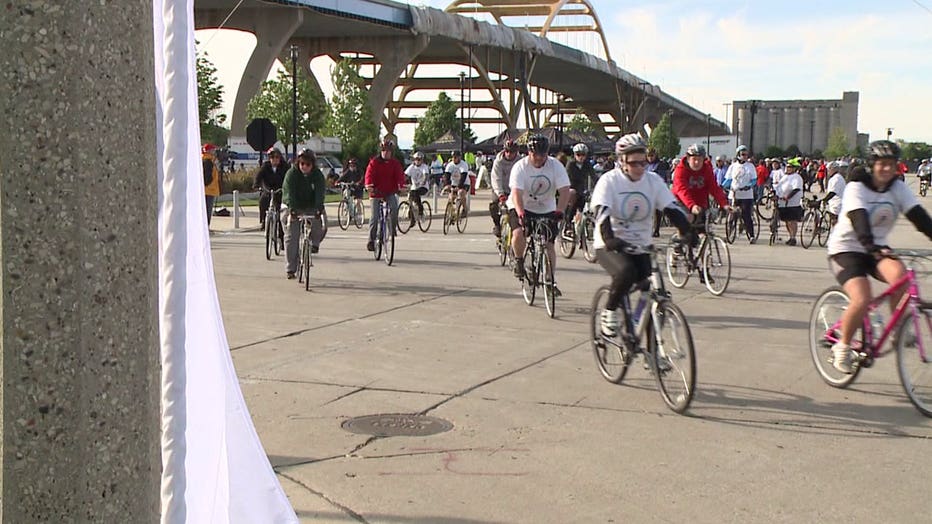 "It's a beautiful day. We love this," Matt Thiele said.

Thiele and his wife Peg work for Footlights.com. Marcus Promotions is the publisher of Footlights, the in-theater program over 140 performing arts organizations and presenters in Chicago, Milwaukee and Madison use every season year after year. Footlights is a full-color, professionally designed and printed theater program that is distributed to audiences who attend performing arts events such as musicals, plays and concerts.

Footlights' online complement Footlights.com serves the entire performing arts scene in all three markets, as well as surrounding and outlying areas.

"We`ve been publishing Footlights here in the Milwaukee area for about 27 years and realize that the arts are important and we want to be a part of it," Matt Thiele said.

Riders taking part in the UPAF Ride for the Arts could choose from five, 12, 25, 40 or 66-mile routes along Milwaukee's lakefront and over the Hoan Bridge.

The ride began and ended at the Summerfest grounds. When it ended, everyone enjoyed performances by local bands and the Milwaukee Symphony Orchestra.

More than $200,000 was raised as a result of Sunday's ride.

CLICK HERE to learn more or to make a donation. UPAF's annual campaign ends on June 9th.

You can also donate via your mobile device -- by simply texting "UPAF" to 52182. Once you receive an automated response, simply text the word "GIVE," followed by the dollar amount you wish to donate. (Example: GIVE 20)

With a minimum $10 donation, you will be entered to win prizes including Colectivo gift cards, Brewers tickets, a Fitbit and more.

Those who ride or donate are contributing to the UPAF Annual Campaign. Proceeds account for 17% of UPAF's Member Groups' budgets -- money they need to keep their general operations running so they can focus on creating, performing, inspiring and educating. UPAF Member Groups reach over one million people each year through performances, educational outreach, special events and community partnerships.

The UPAF Ride for the Arts has raised more than $8.5 million for the United Performing Arts Fund.