Beyond the Game with 2-time U.S. Open Champion Andy North


ERIN -- He's "been there" and "done that," at least when it comes to the U.S. Open -- twice! With the championship making its way to Wisconsin, Andy North has become a somewhat host of the tournament.

"I wish I was at a stage in my life where I could go play. To have it here in our backyard, to show off the championship to the people in the state of Wisconsin and the other way around -- show off how well our people are going to support this great event -- it's going to be a win-win and we've had great success with the PGA up in Kohler and I think this will be a home run at Erin Hills," said North.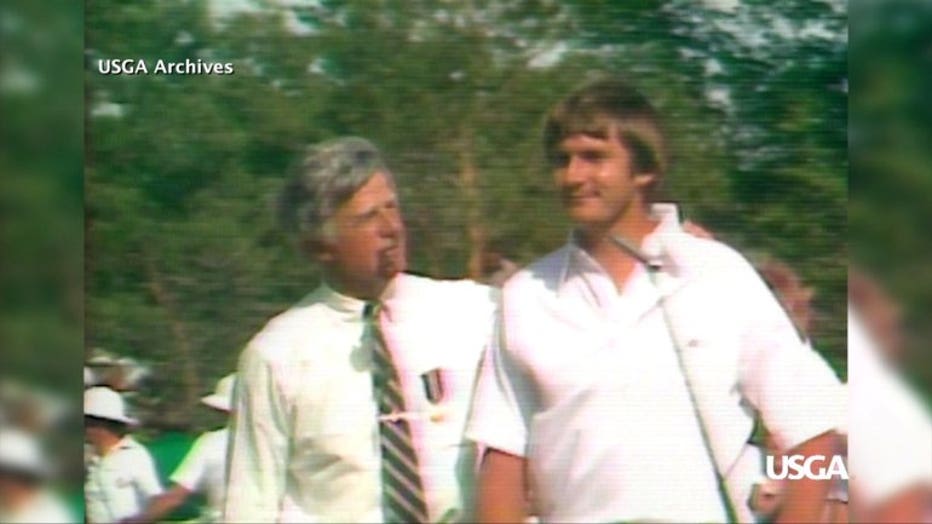 FOX6's Brandon Cruz: "Is it fun for you that your name, again, it's always brought up, but now that it's here, you'll be kind of brought up a lot more about your two championships?"

Andy North: "I've been busy the past few weeks. There's been a lot of interviews and a lot of other things that normally, this time, you do a little bit, but because it's in your home state, obviously they want to talk to you. It's exciting. I mean, it's really exiting. No one has any idea how the golf course is going to perform. I mean, will three over par win or 20 under? No one has any idea. I think that's going to be the fun getting over there and seeing how the golf course holds up and what the players think."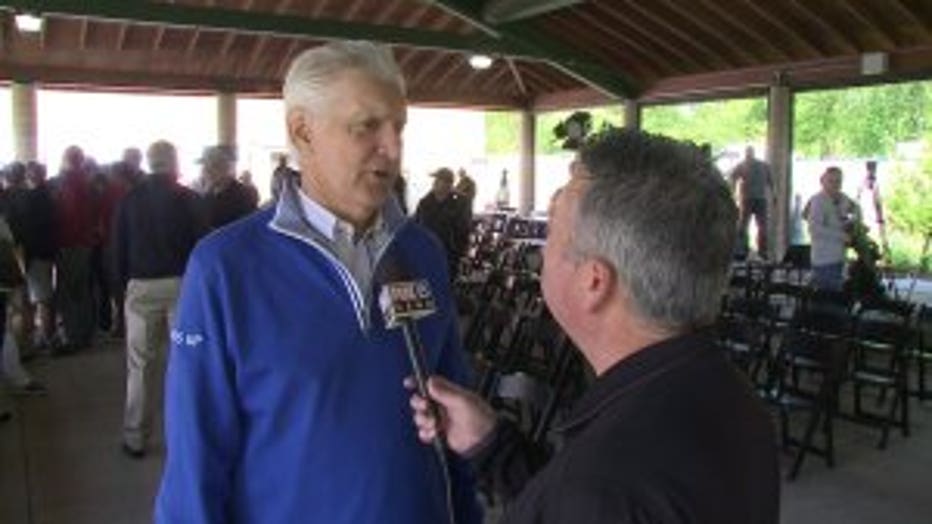 FOX6's Brandon Cruz: "What are your thoughts on Erin Hills. It's this new venue for this and it's a public course?"

Andy North: "I don't have any idea. One of the strengths I've had as a television guy is that I could look at a golf course and figure what the guys would shoot and we always would pick the winning score and over the years I've done quite well. I don't have a clue here. I couldn't tell you within 10 shots. I think this course is going to be fairly good. A lot is going to depend on the wind. You don't have any idea what the winds going to be and the wind can switch during the day and that's going to make it difficult for them to set the golf course up, but if you set the course up based on a westerly wind in the morning and it turns and comes off the lake in the afternoon it's going to cause problems, so it is going to be fun to see how it all comes about."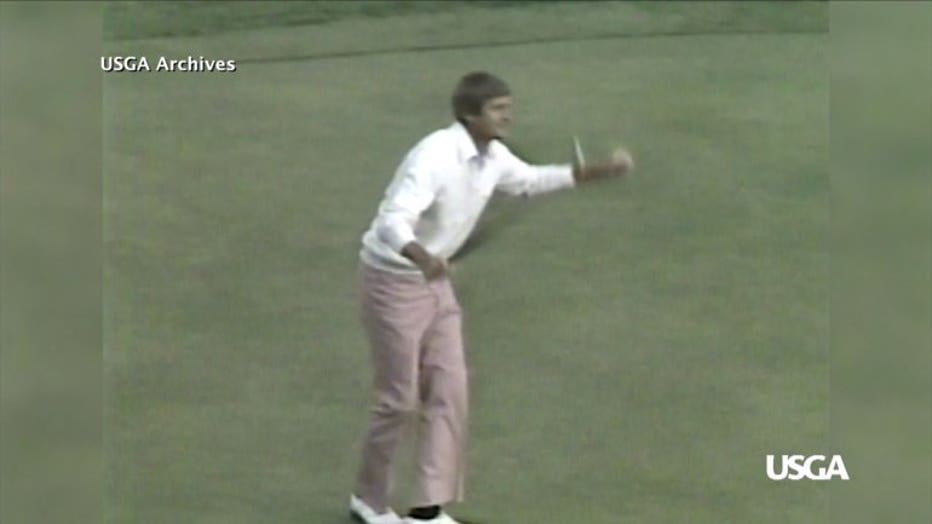 FOX6's Brandon Cruz: "Not knowing the weather, do you have any kinds of predictions who you think, who's game suits that course better?"

Andy North: "I think you gotta look at the top guys. I can't imagine a course that doesn't fit Dustin Johnson right now and Jason Day, Rory and Jordan Spieth and Rickie Fowler. That group of guys are all long and the golf course is pretty wide. There's some room out there, so I think you are going to see the long hitters having an advantage."

FOX6's Brandon Cruz: "What will it mean to the fans to see the U.S. Open Championship in their backyard?"

Andy North: "I think the fact that you can go out and watch the best players in the world play and then two weeks later go out there and play the same golf course and get to see, I had a pretty good drive here. These guys were like a 100 yards up here farther. That's the coolest part. You can compare your skills against theirs because you play the same golf course."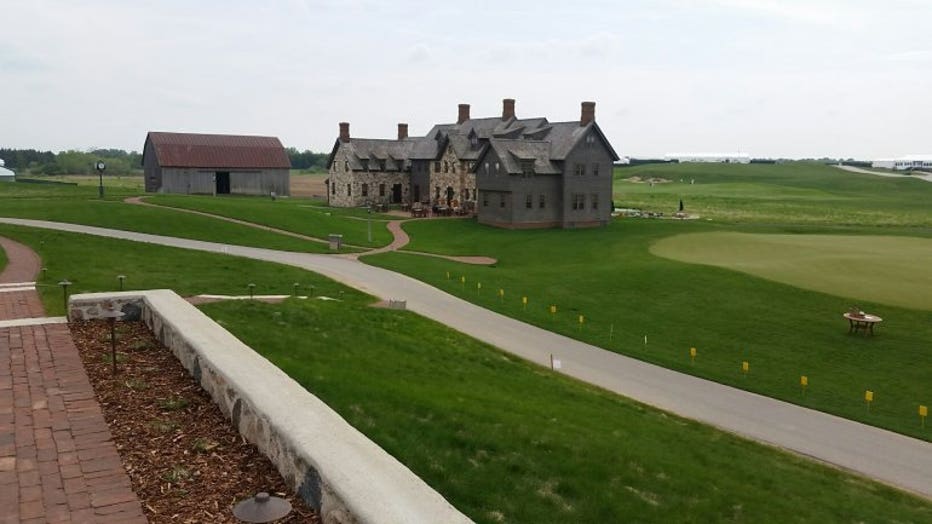 FOX6's Brandon Cruz: "When this leaves, how important will it be to get this back to Wisconsin in 10-15 years?"

Andy North: "I think so much depends on the success of the event. The PGA has had so much success at Whistling Straits that they've come back again, so it will be interesting to see how the golf course and if it's a successful week I would bet the USGA would want to come back."