'Better health outcomes:' COA Goldin Food Pantry adopts 'MyPlate' model


MILWAUKEE -- Accessing nutritious food can often be challenging. That's why on Tuesday, Oct. 30, officials with one Milwaukee food pantry shared how they're offering healthier options to families.

"I know in this area, there's no grocery store," said Nicole Thompson, COA Goldin Food Pantry director.

Where food is sometimes out of reach, there's a new and healthy option.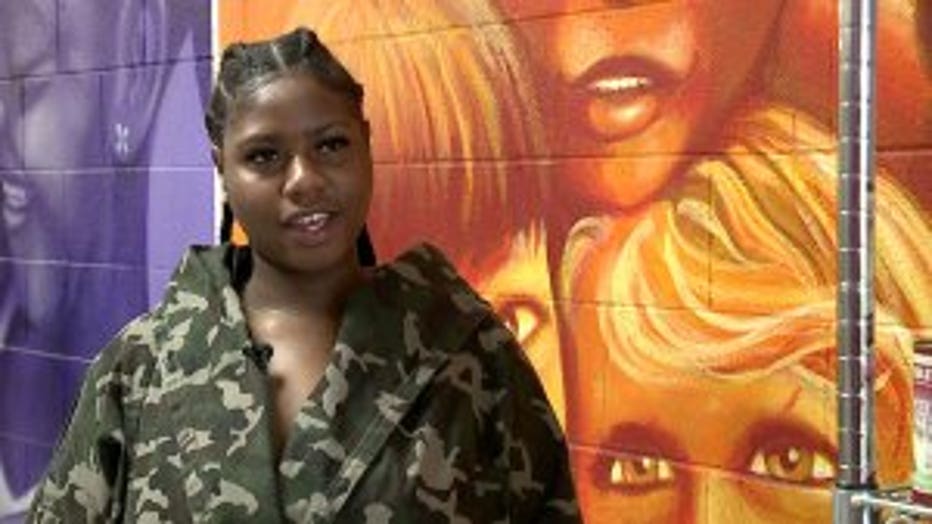 "Especially in 53206. It's hard out here," said Maurisha Taylor, NOVA High School senior.

"It improves health outcomes and it allows them to learn something different," said Thompson.

The food pantry at COA's Goldin Center has adopted the Hunger Task Force 'MyPlate' model, which focuses on the five main food groups.

"Fruits, vegetables, healthy grains, dairy and protein," said Thompson.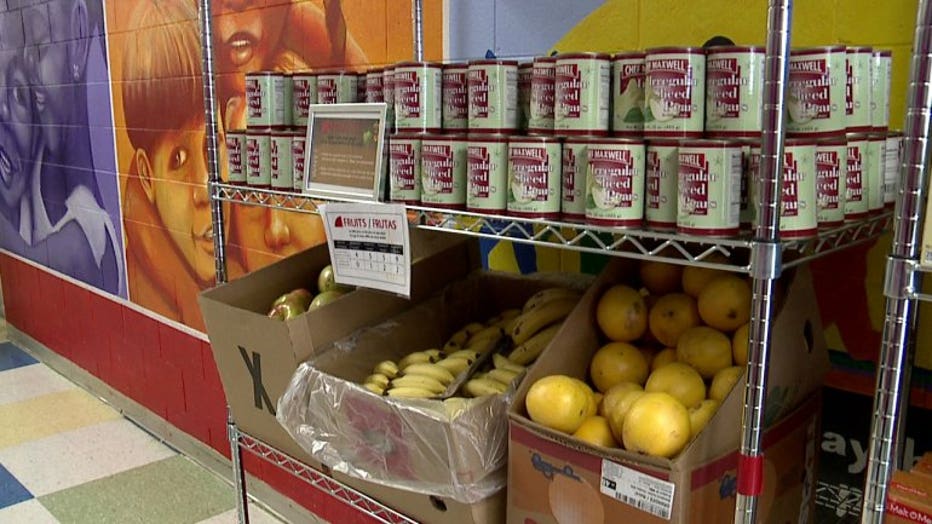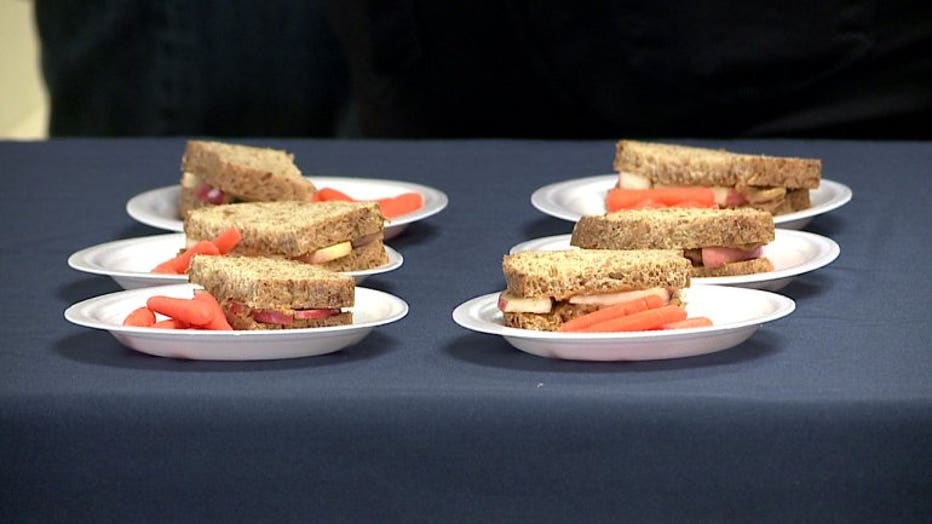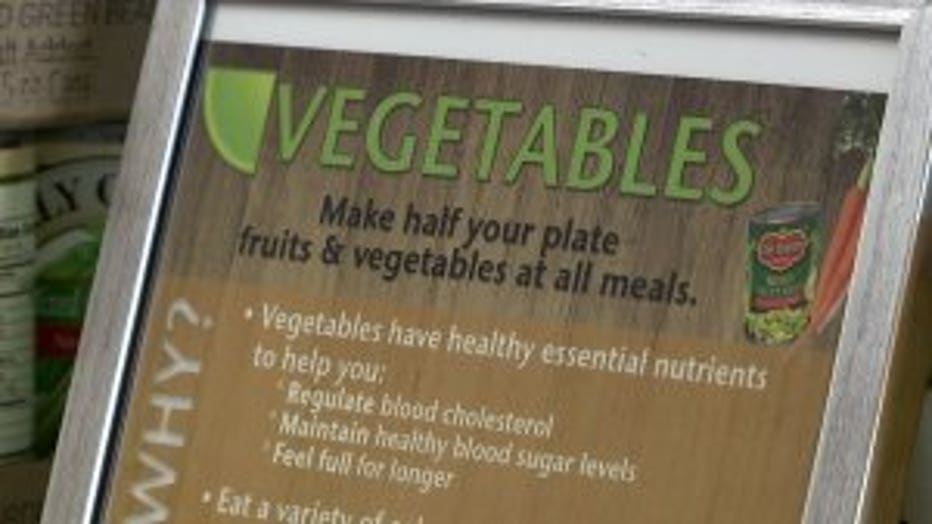 On Tuesday, peanut butter apple sandwiches and milk were served to NOVA High School students who volunteer their time at the food pantry each week.

"It's important because I'm a diabetic myself," said Taylor. "It means a lot to me because I love giving back to my community."

Taylor said she is careful to avoid foods high in sugar -- and is helping families do the same.

"In exchange for that, they get community service hours, so it really works well. Hope that they'll have better health outcomes and healthier children," said Thompson.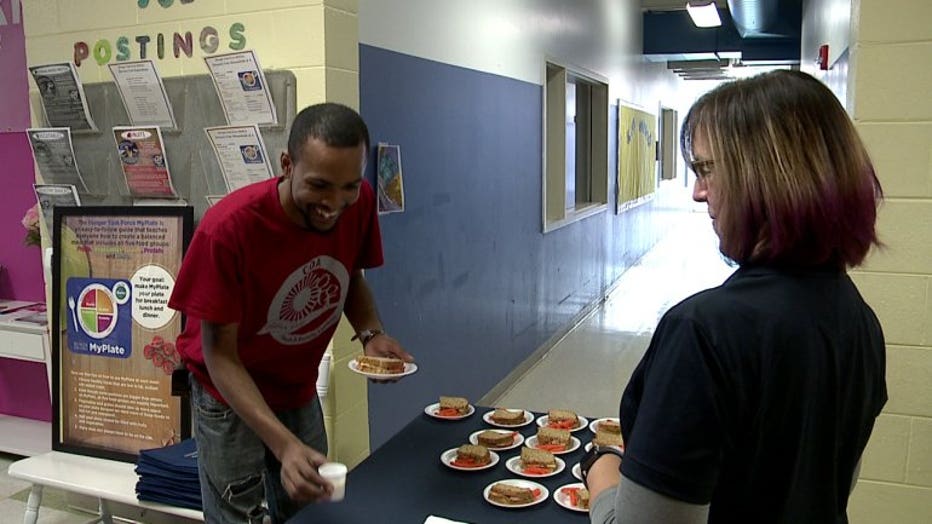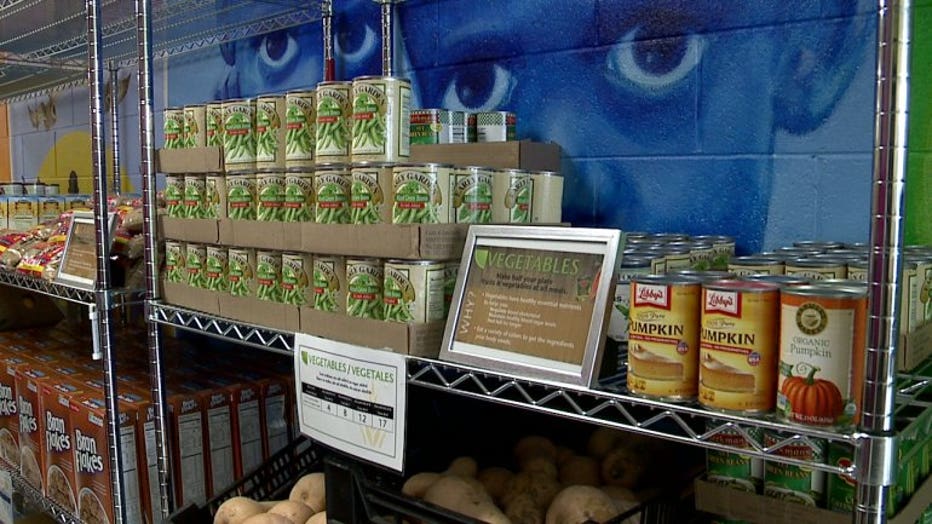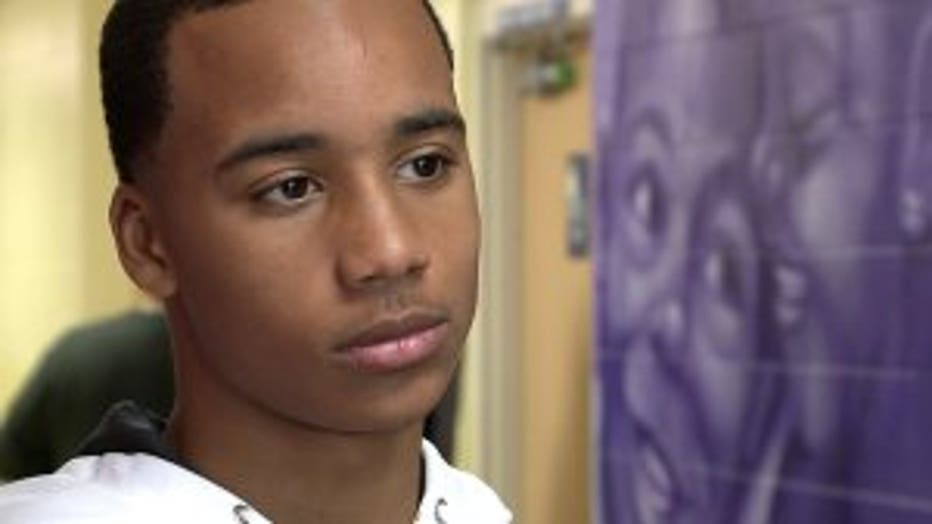 "Put a smile on people's face, and have them feeling good knowing there's people that watch over them and help them out," said Christopher Scott, NOVA High School sophomore.

The Hunger Task Force MyPlate model launched in 2017 with its community partner, Kohl's. Currently, 30 Milwaukee-area food pantries have adopted the program.

On Tuesday, the first six pantries citywide that embraced the model were honored at the COA Goldin Food Pantry: