Best babysitter ever? 15-year-old pulls out mermaid tail at bath time, makes 3-year-old's day
FLORIDA -- People are calling a 15-year-old girl from Florida "the best babysitter ever," after she took a cue from "The Little Mermaid" while caring for a three-year-old girl.

Keegan Carnhan decided to surprise three-year-old Alidy by pulling out a mermaid tail at bath time.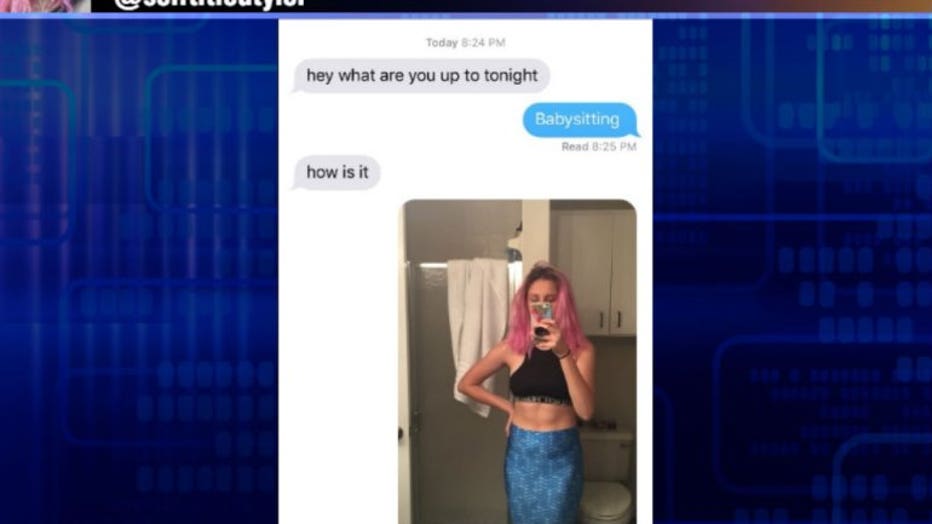 Alidy already thought Keegan was a mermaid because of her pink hair, and Keegan thought since she already had a mermaid tail on hand, she might as well play the part.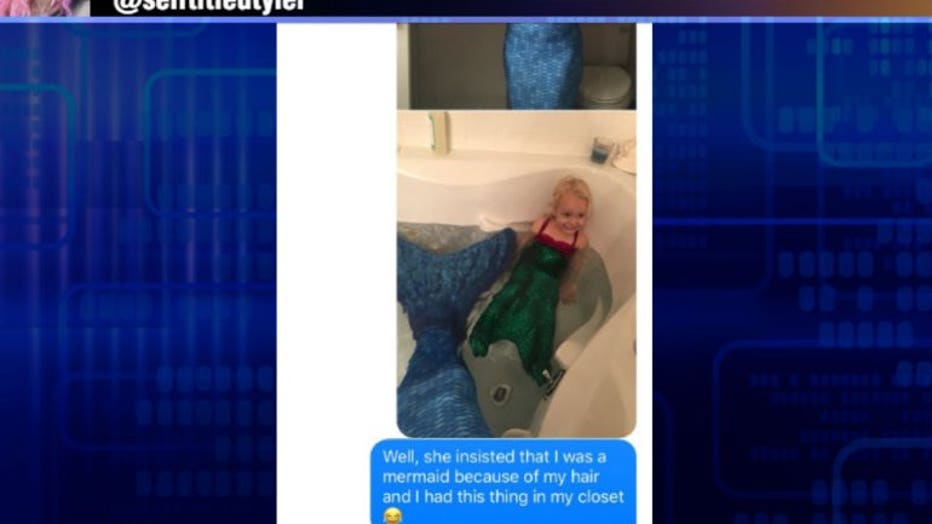 Alidy's mom said the three-year-old girl's "The Little Mermaid" costume is very important to her daughter. The girl has been wearing it every day since her father died in November.

Her mom told BuzzFeed "nobody ever matches with her. She finally found someone to connect with again."