Bernie Sanders at Carthage College discusses "rigged economy," campaign finance reform


KENOSHA -- Democratic presidential candidate Bernie Sanders on Wednesday, March 30th visited Carthage College in Kenosha for a town hall event.

Sanders was introduced by Wisconsin Senator Robert Wirch.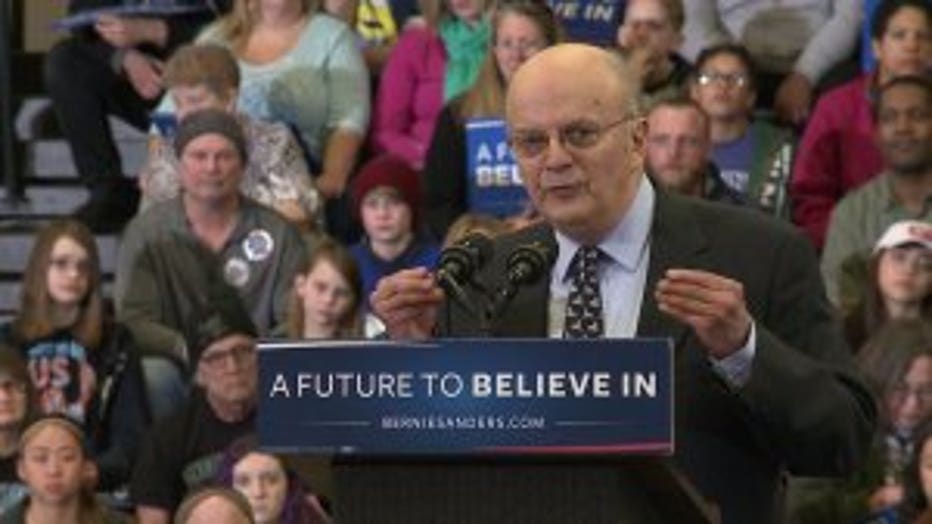 Sanders addressed nearly 3,000 people who filled Tarble Arena. He discussed the importance of campaign finance reform and how what he calls a "rigged economy" is impacting income distribution.

"We now have a corrupt campaign finance system which is undermining American democracy. If we don't get this economy turned around, you will have the dubious distinction of being the first generation in modern, American history to have a lower standard of living than your parents," Sanders said.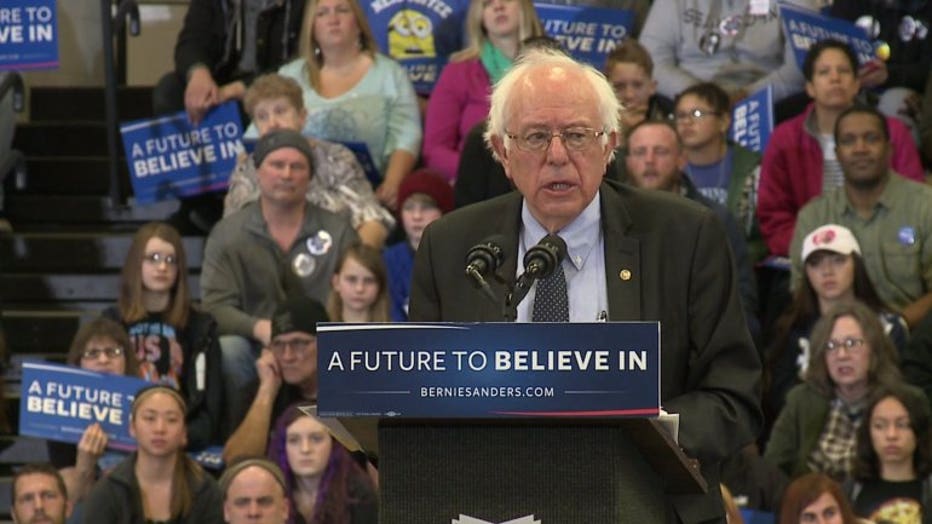 Bernie Sanders speaks at Carthage College in Kenosha


Sanders' address was interrupted, albeit briefly.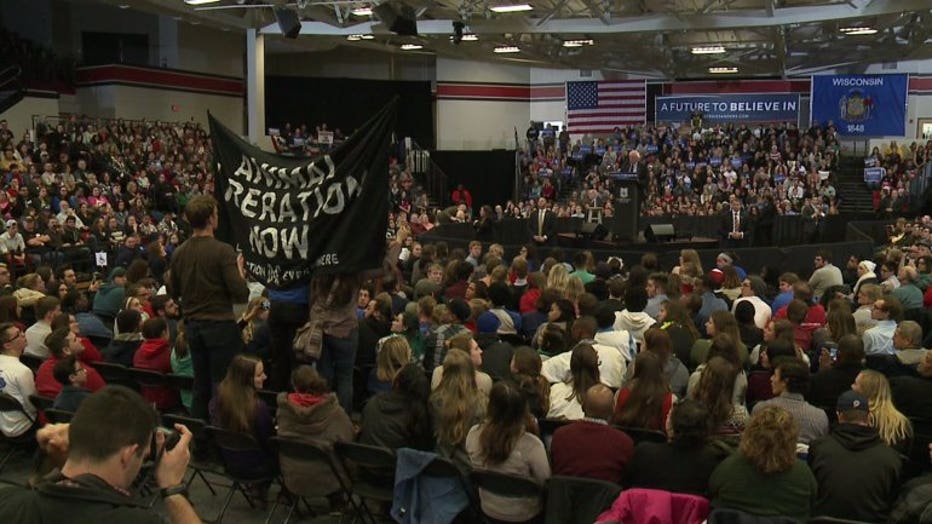 Bernie Sanders speaks at Carthage College in Kenosha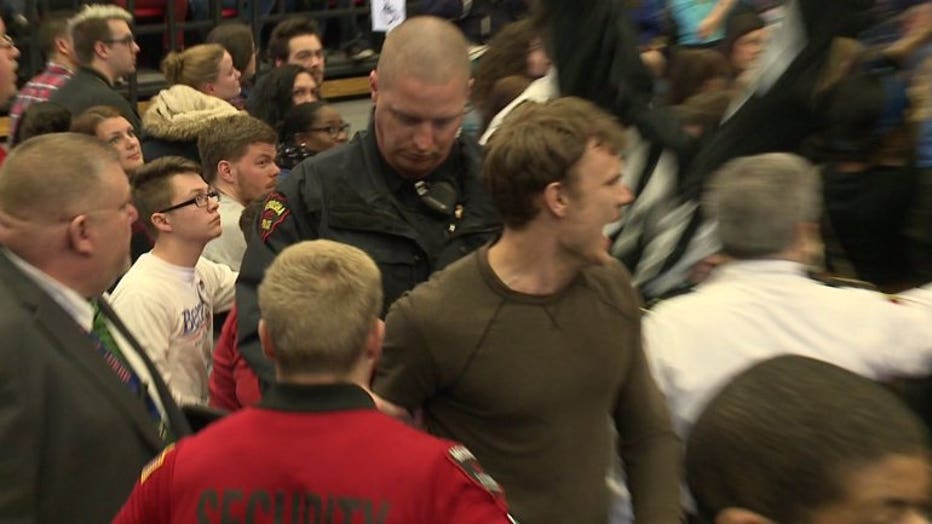 Bernie Sanders speaks at Carthage College in Kenosha


Austin Babel, on spring break, was one of the 3,000 supporters in attendance.

"I might not be able to vote, but I'll be able to vote in the future. The things that will be decided, as far as minimum wage, are going to affect me for the next several years of my life," Babel said.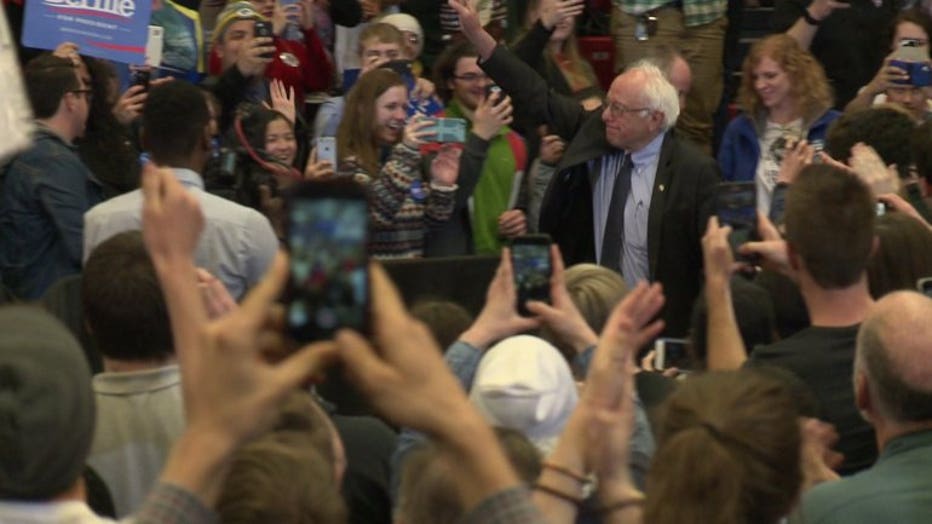 Bernie Sanders speaks at Carthage College in Kenosha


After the event in Kenosha, Sanders hosted a rally in Madison, at the Orpheum Theater at 2:00 p.m. Sanders was in Madison last weekend. He spoke to thousands of supporters at the Alliant Energy Center on Saturday, March 26th.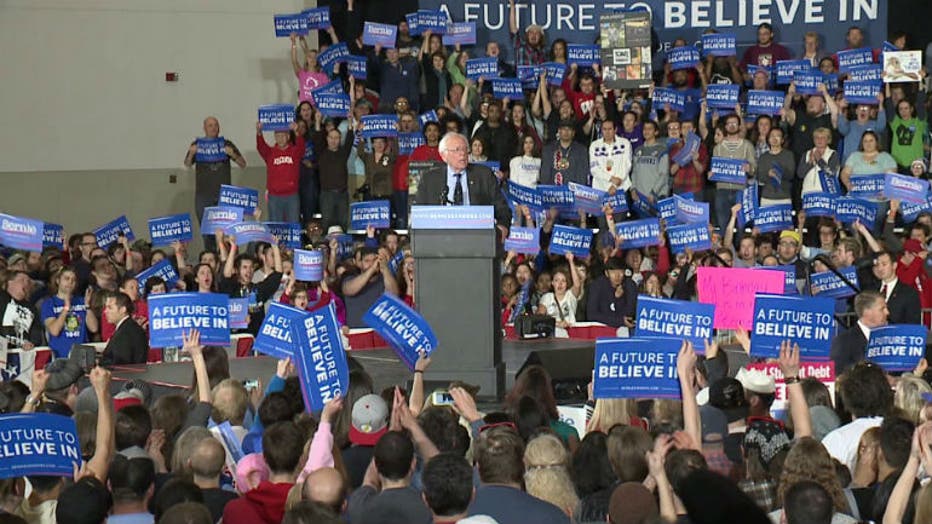 Bernie Sanders Madison rally


Later Wednesday, Sanders stopped in the La Crosse area for a rally at the Onalaska OmniCenter.

Sanders told hundreds of supporters in Wisconsin that he's seized the momentum and can defeat both Hillary Clinton and Donald Trump.

Sanders appeared at the rally in a packed hockey arena in Onalaska, a suburb of La Crosse on the Wisconsin-Minnesota state line.

He touted the results of a Marquette University Law School poll that shows him tied or slightly ahead of Clinton and leading Trump in the state. He urged his supporters to not let anyone say he can't win the general election.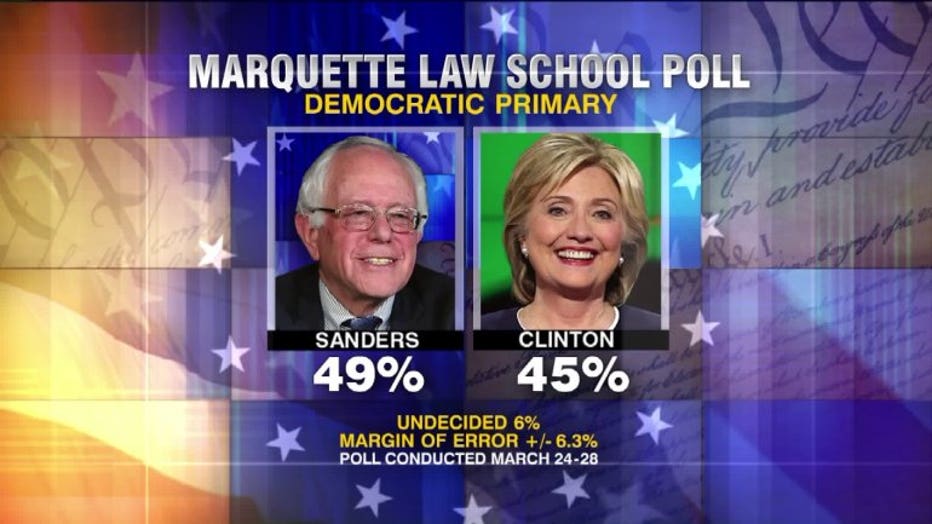 New Marquette University Law School Poll shows Bernie Sanders leading in Wisconsin


Sanders ticked off his usual talking points, railing against the influence of special interest money in elections, pointing out he introduced Senate legislation to legalize marijuana, and calling for raising the minimum wage to $15 an hour.

Sanders stopped his speech twice to call for medics to attend to supporters in the crowd. It wasn't clear what happened to them, but Sanders said he thought they had been standing for a long time and had become dehydrated.

On Tuesday, the Fox Cities Performing Arts Center in Appleton was filled with nearly 3,200 Bernie Sanders supporters -- as the Democrat rallied in Wisconsin. Sanders' campaign says an even bigger crowd came out for the rally at State Fair Park in West Allis. A campaign spokeswoman estimates 4,000 supporters packed the event with another 1,500 having to listen from an overflow area outside.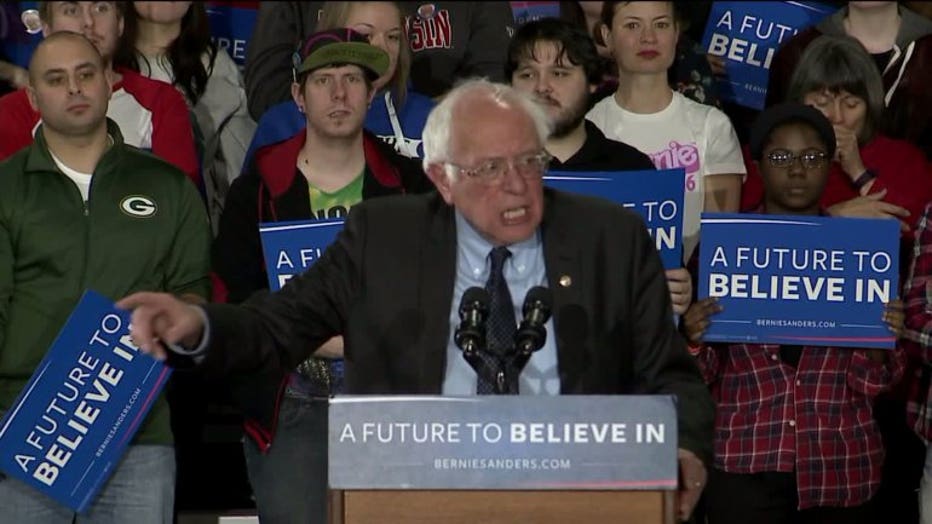 Bernie Sanders speaks at State Fair Park in West Allis


Fresh off victories in Alaska, Hawaii and Washington, the Vermont senator said the Dairy State is critical to continuing his campaign's mounting momentum.

Voters head to the polls in Wisconsin on April 5th.

CLICK HERE for a complete and updated list of presidential campaign events in Wisconsin ahead of the April 5th election.