Bell's mental health report not ready, case adjourned to May 13th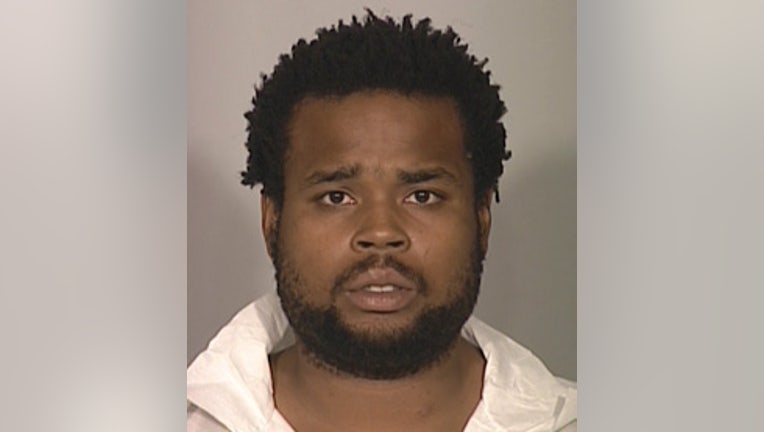 article


MILWAUKEE (WITI) -- 24-year-old Olajuawon Bell, the man accused of killing his mother's boyfriend, had a scheduled court appearance Monday, May 6th to learn if he was if he's mentally fit to stand trial.

However, the judge was unable to determine whether Bell is mentally fit because the doctor evaluating him did not have the report ready.

Bell is due back in court Monday, May 13th.

Bell, known by the nickname Buddha, is accused of killing his mother's boyfriend, John Evans, on November 15th.

Milwaukee police were dispatched to 2480 W. Capitol Drive after receiving a 911 call regarding a subject with a weapon. The criminal complaint indicates Ms. Brown-Bell, Olajuawon Bell's mother, called police after she awoke to yelling and found Bell standing in the living room with a hammer, and Evans, the victim, lying on the floor.

The complaint indicates upon arrival, police observed a blood trail coming from the living room area and leading to the bathroom. Officers say they found Evans in the bathroom. He was lying on his stomach in the bathtub with multiple head wounds. Officials immediately removed Evans from the tub and began performing CPR. Evans was pronounced dead at the scene.

According to the criminal complaint, Ms.Brown-Bell awoke to the sounds of Evans yelling from the living room, "Buddha, no! Stop. Buddha, no!" Ms.Brown-Bell told police she walked through the kitchen and dining room and stopped at the living room when she observed Bell standing in front of the coffee table with a hammer in his right hand and Evans lying on the floor.  When Ms. Brown-Bell asked Bell what happened he stated, "Mama, I'll take care of this. John tried to kill me!"

Ms. Brown-Bell immediately called 911, at which point she told the 911 operator, "I think my son killed my boyfriend!"

A autopsy on John Evans determined that Mr. Evans suffered 13 stab wounds to the face, upper extremities, chest and back, including a stab wound to the right side of the neck, which caused extensive damage. Officials say further examination found that Mr. Evans suffered blunt force trauma to the right temporal part of the head.

Bell initially fled the scene, but was later arrested at a gas station.

Upon conviction Olajuawon Bell could face life in prison. The maximum term of imprisonment for the felony may be increased by five years.