BelAir managers say Giannis accepted apology for not being able to seat him: Giannis says 'I'll be there again'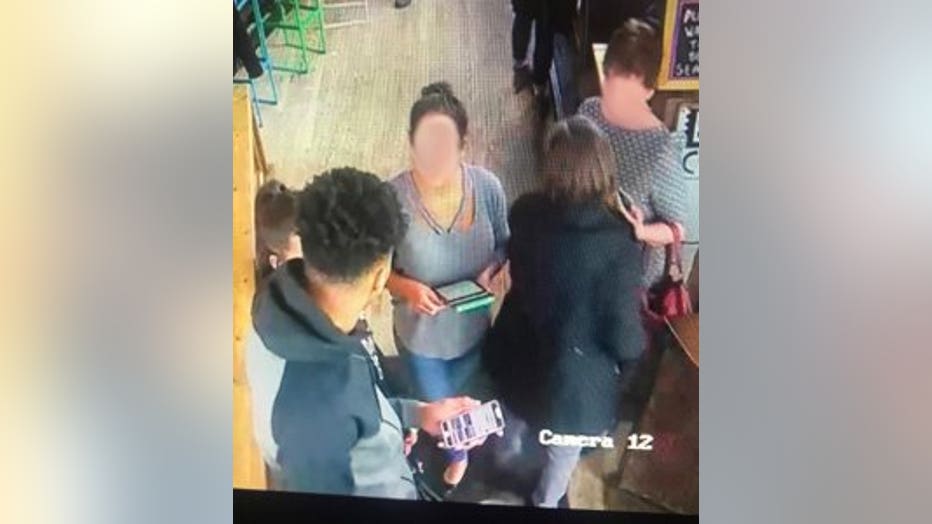 MILWAUKEE -- Going to the videotape to challenge a call in sports is not unusual -- unless it happens several blocks away from the venue.

BelAir Cantina management issued on Monday, April 23 a statement after a fan tweeted a photo of Bucks' star Giannis Antetokounmpo inside the Water Street restaurant after the Bucks' win on Sunday.  The fan reported "no one helped him, so he left."

BelAir management issued this statement:

"We appreciate everyone's passion for treating Giannis and all customers with great customer service. It is something we strive to do every day. We reviewed the entryway footage from last night, and we are proud to reaffirm that Giannis was promptly greeted by our manager and told the wait time. Giannis has been a customer many times and he has graciously accepted our apology for not being able to seat him and other customers more quickly last night.  Our focus is now on supporting our team on this playoff run. Go Bucks."  #TacoBoutAMisunderstanding


Some fans came to the defense of BelAir.

"They were packed and he's a human being just like the rest of us," said Jacquaous Kindred, a Bucks' fan. "Had my family went in there to eat, if it was packed, we'd have to wait 10 minutes, but we would have left just like he did and went somewhere else to eat like he did."

As it turns out, it looks like Giannis went to DiModa Pizza for his dinner.

"I got a text message from my general manager saying that he had stopped in after the big win -- so naturally, I was super excited," said Drew Deuster of DiModa Pizza.



DiModa's owners said they were not aware of the social media backlash that happened at BelAir, but were happy to accommodate him.

"We loved it. The staff had a great time with him. He took some photos with some of the customers and it was really fun," Deuster said.

As for Giannis himself, he didn't think all of this was a big deal.

"I've been in the restaurant a lot of times. They're really good people. I know the owners -- and I'll be there again," Antetokounmpo said.