"Being that sexy is illegal?" Mugshot posted by police in California gets TONS of comments!
MILWAUKEE (WITI) -- Four people were arrested, and four guns were seized in an "Operation Ceasefire" sweep in Stockton, California on Wednesday, June 18th -- and one of those arrested is getting a lot of attention -- but not for his alleged crime(s).

According to FOX6's sister station, FOX40 in Sacramento, police say a recent uptick in crime in the area led to search warrants being served at 11 different locations.

Officers arrested four individuals -- a 30-year-old, a 22-year-old, an 18-year-old, and a 44-year-old.

But according to FOX40 -- one suspect in particular has been getting a lot of attention since his mugshot was posted online.

It appears people are more concerned about 30-year-old Jeremy Meeks' looks, than his alleged crimes.

FOX40 reports comments like "He's hot," "Is it illegal to be that sexy" and more accompany Meeks' mugshot posted on FOX40.com and on the Stockton Police Department's page.

FOX40 says Meeks' photo had more than 15,000 likes and 3,700 comments -- while the 22-year-old suspect, arrested for the same crimes during the same police sweep had only 14 likes and four comments.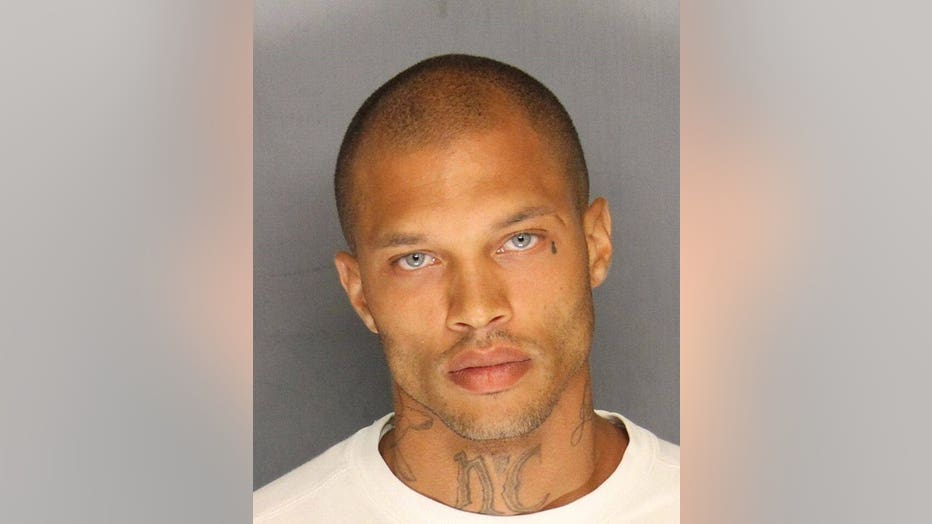 CLICK HERE for more on this story via FOX40.com.
CLICK HERE to take a look at the comments posted on the Stockton Police Department's Facebook page after Meeks' mugshot was posted.