"Been waiting for this since '06!" In-person absentee voting for Nov. election now underway in Milwaukee


MILWAUKEE -- Early in-person voting has begun in Wisconsin's two biggest cities -- Milwaukee and Madison -- ahead of the November general election.

The first early in-person voting location opened in Madison at 7:00 a.m. Monday, September 26th.

The first two locations in Milwaukee opened later Monday morning.

Early voting will continue in Madison through November 4th and in Milwaukee through November 5th.

The election is November 8th.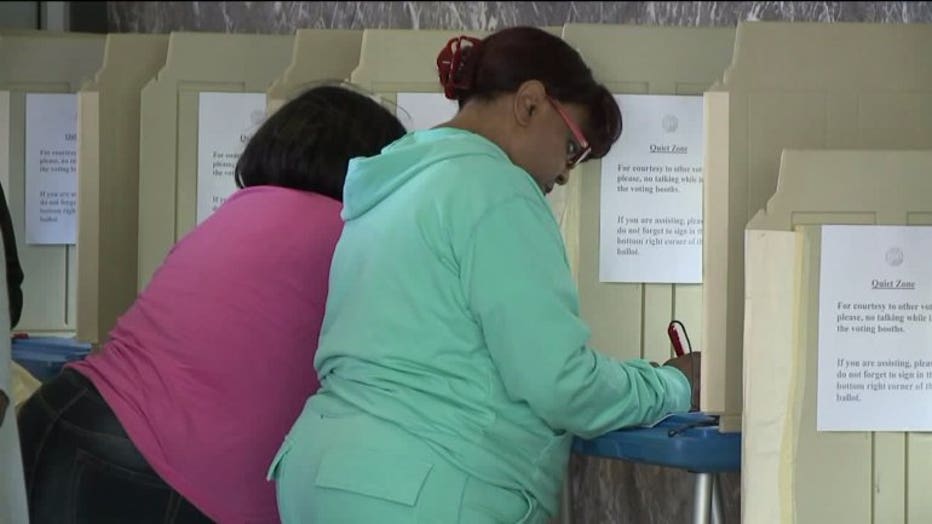 At the Zeidler Building in downtown Milwaukee, some lined up an hour before in-person absentee voting began, hoping to become among the first to cast their ballots.

"Oh, my goodness! I`ve been waiting for this since `06! So it's very exciting," Kathy Arciszewski said.

"'Excited` is not the word. I think `nervous` is more the word. I did it the first day because I know that these lines can get very long," Lisa Krolasik said.

People could vote beginning Monday -- but the ballots won't be counted right away.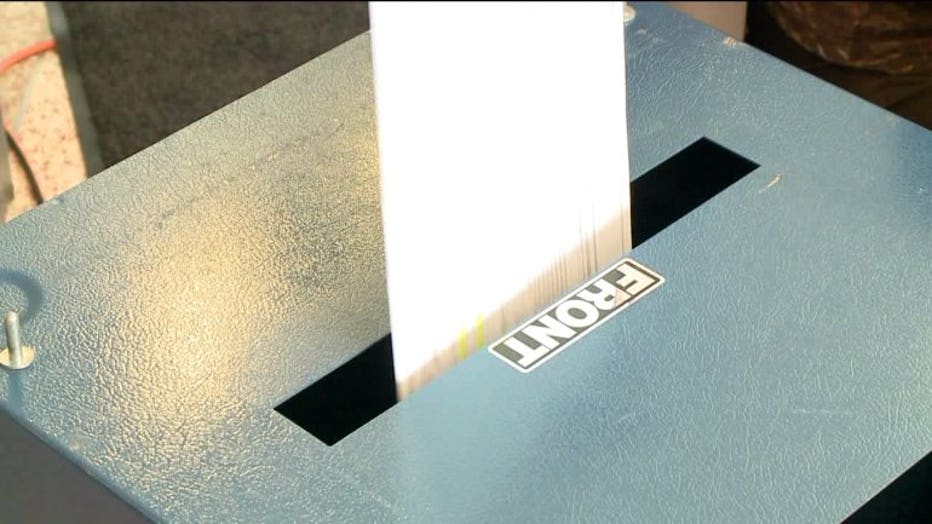 "People are not inserting their ballots directly into tabulators. Instead, they`re going into `Absentee Ballot` envelopes, and they`re held for processing on Election Day," Neil Albrecht, director of the City of Milwaukee's Election Commission said.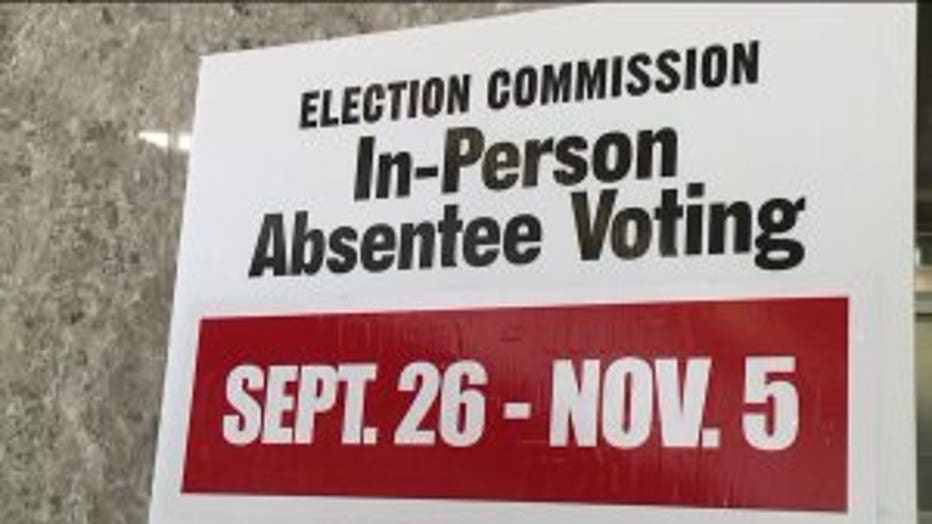 Albrecht said the first day theme was running rather rampant Monday.

"Probably is the first time in the City of Milwaukee, that we`ve been able to offer early voting for the six weeks, prior to the election. The other big change is the addition of the satellite sites," Albrecht said.

Albrecht said to accommodate the continuing popularity of in-person absentee voting, the City of Milwaukee will open two additional in-person absentee voting locations in two weeks -- with all three spots offering weekend hours.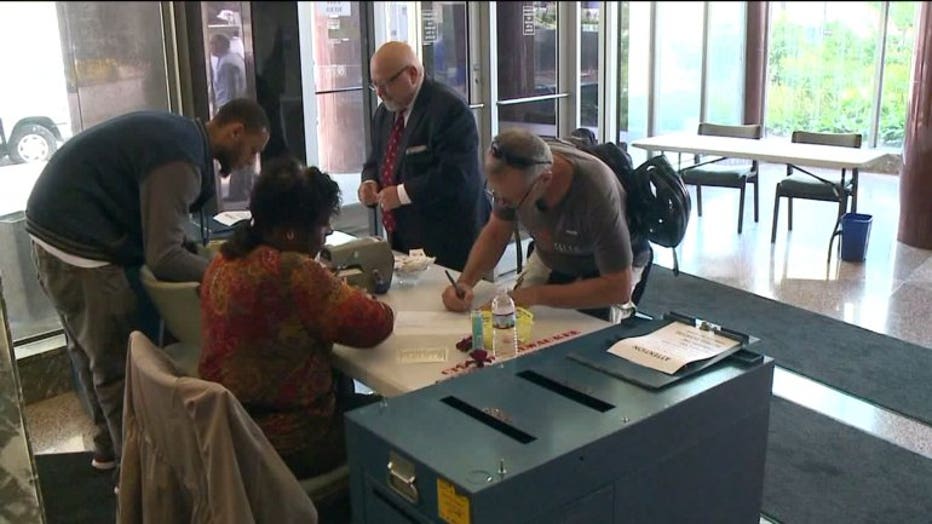 "Everybody`s got an opportunity to cast their ballot, get their ballot in, for the election," Albrecht said.

A reminder for voters: An ID is now required to cast your ballot.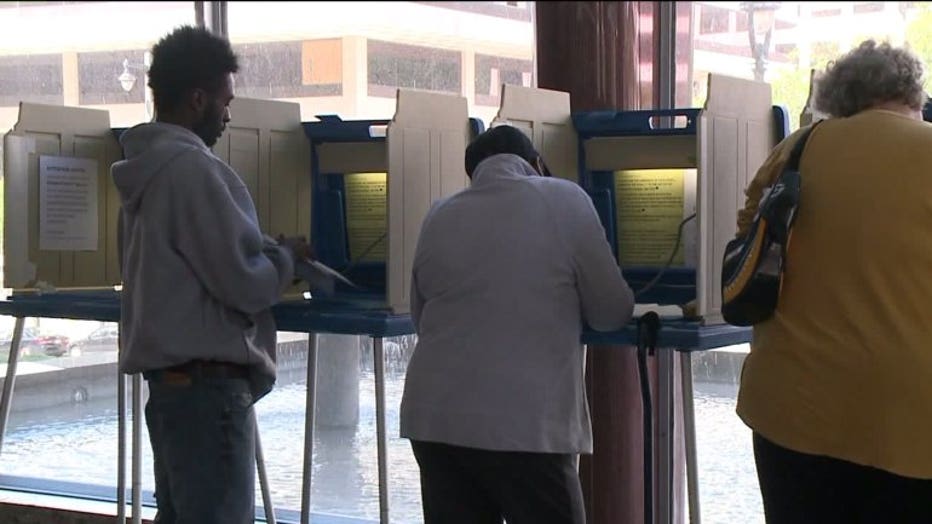 Schedule for 2016 Fall General Election In-Person Absentee Voting in Milwaukee

Zeidler Municipal Building (Downtown/East Side Location)

830 North Market Street, EXPRESS VOTING for voters already registered

841 North Broadway, REGISTRATION & VOTING for voters requiring registration

September 26 – September 30


October 3 – October 7


October 10 – October 15


October 17 – October 22


October 23 – October 29


October 30 – November 5


Midtown Center (Central North Side Location), N. 56th St. and Capitol Drive

October 10 – October 15


October 17 – October 22


October 23 – October 29


October 30 – November 5


Forest Home Library (Central South Side Location), 1432 West Forest Home Avenue

October 10 – October 15


October 17 – October 22


October 23 – October 29


October 30 – November 5


No in-person absentee voting hours on Sunday, November 6, or Monday, November 7.