"Be the change:" 500 Man March unites community to take back the streets


MILWAUKEE -- The violence in Milwaukee in recent months has some saying it's time to take the city's streets back. A large group of Milwaukee's male leaders are making their presence felt, in hopes of setting the right kind of example.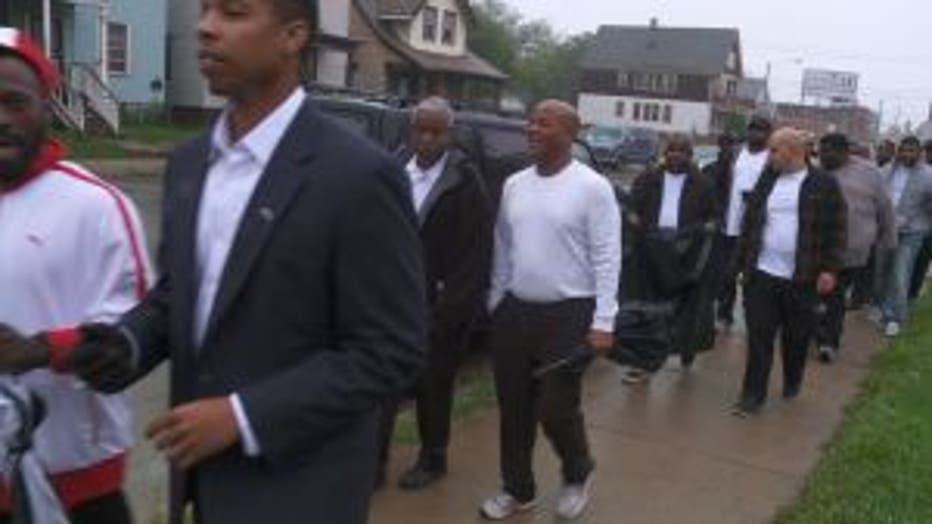 We see signs of crime and violence on the streets nearly every day. Sometimes, it even feels like the bad guys are winning the fight.

"We create the kind of community that we want to live in," said Chris Crain, 500 Man March Organizer.

They are the good guys -- and they're here to take those streets back.

"We should be the change that we want to see," said Crain.

A large group of men marched from 35th and Center, to 35th and Garfield Saturday afternoon.

"Just maybe ten minutes from here it's a totally different world...but it shouldn't be," said Crain.

The walk was called the 500 Man March, though the soggy weather may have prevented their number from reaching quite that high. The men who did show up say they want to create a safer, cleaner community and they plan to do it by example.

"The goal is first of all to be present. You know, you see a lot of men walking and people wonder what's happening. And so that gives us the opportunity to say 'come join us,'" said Crain.

The group also came prepared to pick up trash along the way.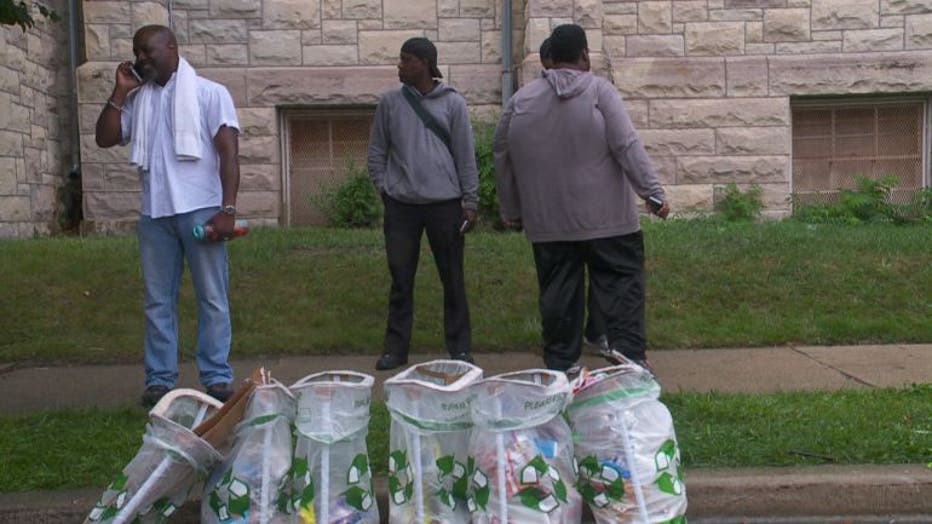 "There are men in the city that do care about peace and that do care about the community and it's time for us to come together and galvanize and unite and show all that we care," said Pastor Darrell Marbley, West Side Missionary Baptist Church Incorporated.

They say they're tired of the violence they see in the headlines, and hope the presence of good role models can help turn things around.

"I do not believe that we've lost our generation or lost our community or lost our neighborhoods. We have not -- we just simply haven't made our presence and we haven't made enough effort to take them back," said Pastor Marbley.

The group also put together a concert for Saturday evening, and a book bag giveaway for kids.