"Be respectful!" U.S. Rep. Sensenbrenner's crowded town hall events feature heated exchanges


PEWAUKEE -- U.S. Rep. Jim Sensenbrenner repeatedly banged a gavel and admonished his political opponents to "be respectful" during constant interruptions at town hall meetings near Milwaukee this weekend.

Dozens of people crowded into events in Pewaukee and Elm Grove, with many more left waiting outside once the rooms filled to capacity. Democratic activists channeled their anger over President Donald Trump's policies toward Sensenbrenner, who pushed back strongly.

"We had eight years where our side did not win the election. I don't think we saw the type of bitterness and divisiveness that we're seeing now," Sensenbrenner scolded the crowd, bringing on a heated exchange with two women who accused him of making untrue statements and not being respectful.

"You can either sit down and wait your turn or go out in the hallway," Sensenbrenner told one of the activists.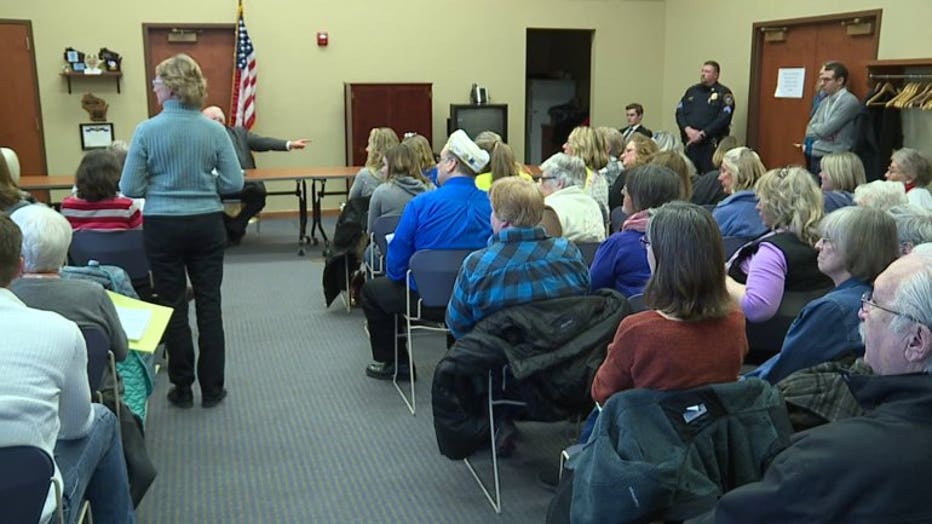 Congressman Jim Sensenbrenner town hall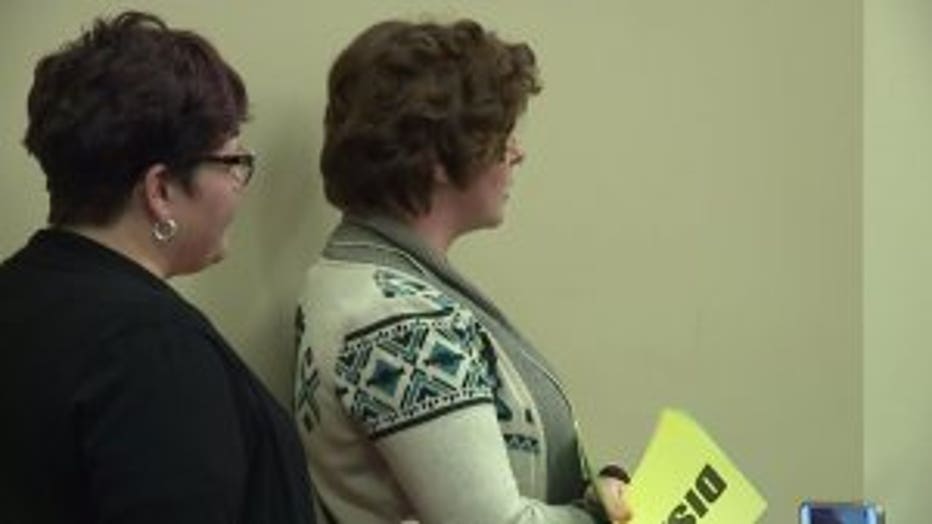 Congressman Jim Sensenbrenner town hall


The events in Pewaukee and Elm Grove were two of Sensenbrenner's three town halls of the weekend. Sensenbrenner, a 38-year veteran of Congress, noted that he had been holding town halls since President Jimmy Carter was in the White House.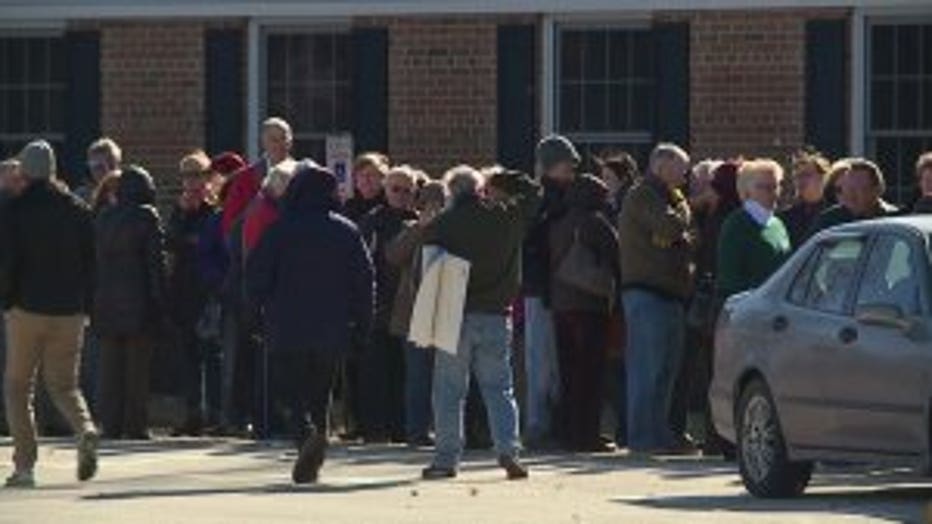 Congressman Jim Sensenbrenner town hall


Sensenbrenner has held the second-most town hall meetings of any congressman since the start of 2014, according to the website Legistorm.

At the Pewaukee event, dozens of people were unable to get into the meeting room and watched the proceedings on a live stream provided by CNN.

"This is democracy in action – I really believe that," said Chuck Koenings, one of the people who waited in the hallway. "The last three, four months – I think our country is in crisis. I really do."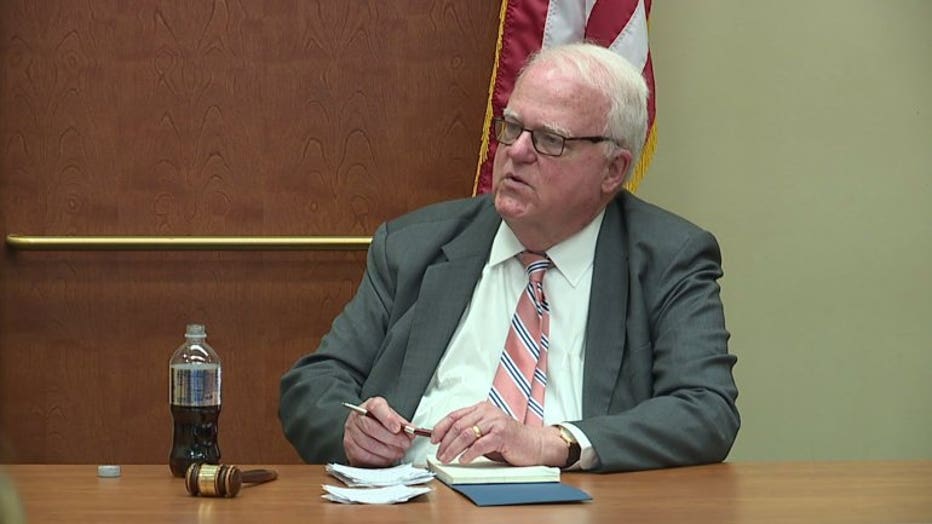 Congressman Jim Sensenbrenner


Some attendees were upset by Mr. Trump's executive order banning travel from seven Muslim-majority countries, which two courts have now struck down. Others were concerned whether Republicans would continue banning insurance companies from denying medical coverage to people with pre-existing conditions, as the Affordable Care Act currently does.

"I can say, with all of the meetings I've had, that has been the major concern," Sensenbrenner said. "I can say, we've heard you. We're going to put together something that does have a ban on pre-existing condition exclusions."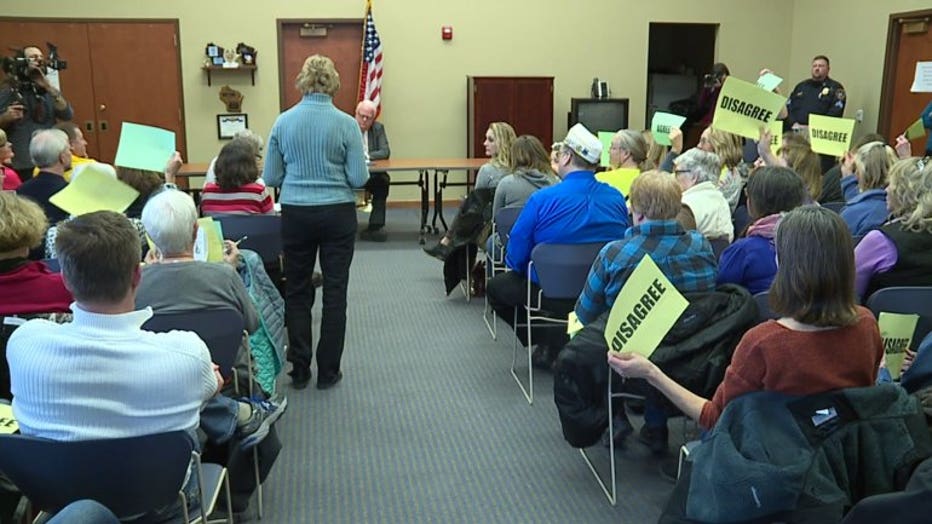 Congressman Jim Sensenbrenner town hall


Opponents held up signs reading "Agree" or "Disagree" whenever Sensenbrenner took a position. There were almost constant interruptions -- with a few coming to Sensenbrenner's defense.

Keith Best, who is active in Waukesha County Republican politics, said Mr. Trump's policies could have the benefit of increasing the number of available jobs and reducing the dependence on government benefits, including Obamacare. Democratic activists at the event in Elm Grove shouted, "No!"

Another supporter questioned whether the activists really lived in Sensenbrenner's congressional district north and west of Milwaukee.

"Everybody comes in here, they come with their signs. Some of these people might not even live in the district," said the supporter, before activists began booing her.