Bayside Middle School students welcome special guest, ASIMO
BAYSIDE -- Students at Bayside Middle School welcomed a very special guest on Monday, September 25th -- for a unique presentation.

ASIMO, a humanoid robot created by Honda, paid the students a visit after two former middle schoolers won a national contest by the automaker.

The girls, Yanni Maa and Louisa Wood -- both current freshmen at Nicolet High School, put together a video when they were in eighth grade. It detailed how they thought robotics would help humanity in the next 50 years.

Honda says the technology used in ASIMO was developed to improve lives.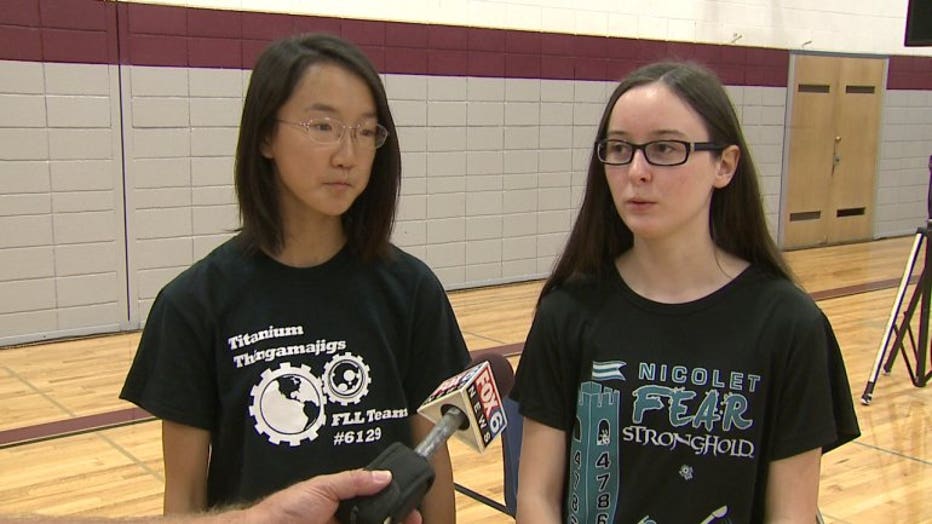 "This offshoot of our business is designed to help people. Whether it's to help people to learn to walk, to get around better or in their home some day is what ASIMO is designed for," said Erik Mauk of Honda North America.

Maa and Wood were honored for their entry -- and even got a chance to interact with ASIMO.

Wood is joining the Nicolet High School robotics team -- and previously, both of the girls took part in First Lego League (FLO), which is robotics for middle school students.