Battling on a bicycle: Two men begin special journey to tell the 'real story' of ALS


MILWAUKEE (WITI) -- Thursday night, a journey begins to "ride over ALS" also known as Lou Gehrig's disease, it is one that cannot be stopped, but neither can two Milwaukee men.

David Sowden and Ben Calvopina will travel more than a thousand miles to fight it.

When asked how far the two would go to share a beer, Sowden had a very specific answer: 1,433 miles.

"We are gonna average 100 miles a day," Sowden said.

Sowden said it goes beyond the beverage though, their good friend Bob is suffering from ALS.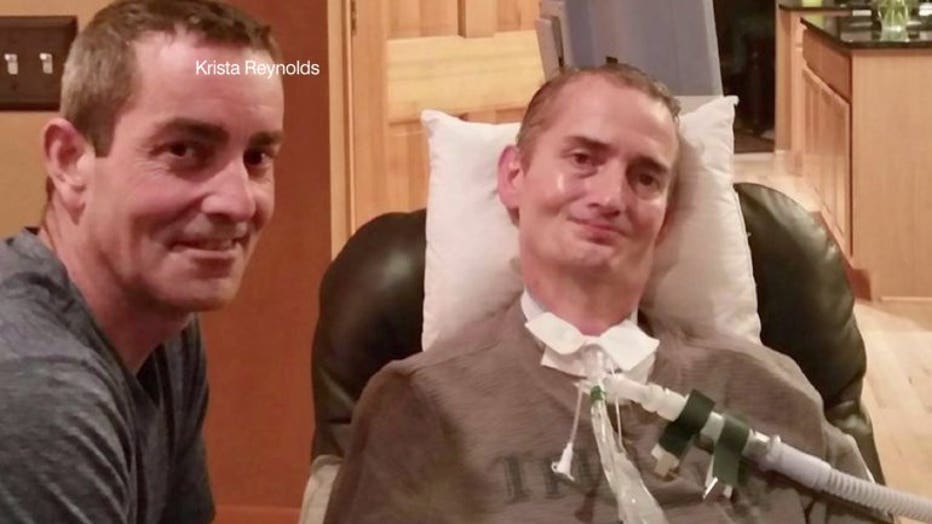 "It's a disease without a cure, and a very good friend of mine has it. In order to grab people's attention, I came up with this, because I'm too stupid to come up with something else," said Sowden.

Calvopina said if Bob can struggle through ALS, the two should have no problem biking thousands of miles.

"Saturday morning we leave New Orleans, Louisiana and we start the bike tour. It takes us all the way to Minnesota, 1,433 miles," said Sowden.

Along the way, the pair plan to meet with someone suffering from ALS in every state.

"We're gonna turn on the camera and they're gonna tell their story just like I'm telling this. The only difference is, their story has a real story behind it," Sowden said.

One of those "real stories" is the one that inspires David. He said Bob was diagnosed with ALS nearly 9 years ago. Before that, he lived a normal life with a wife and two children.

ALS robs the brain of its ability to communicate with its nerves. Eventually, victims can no longer move, speak, swallow or breathe.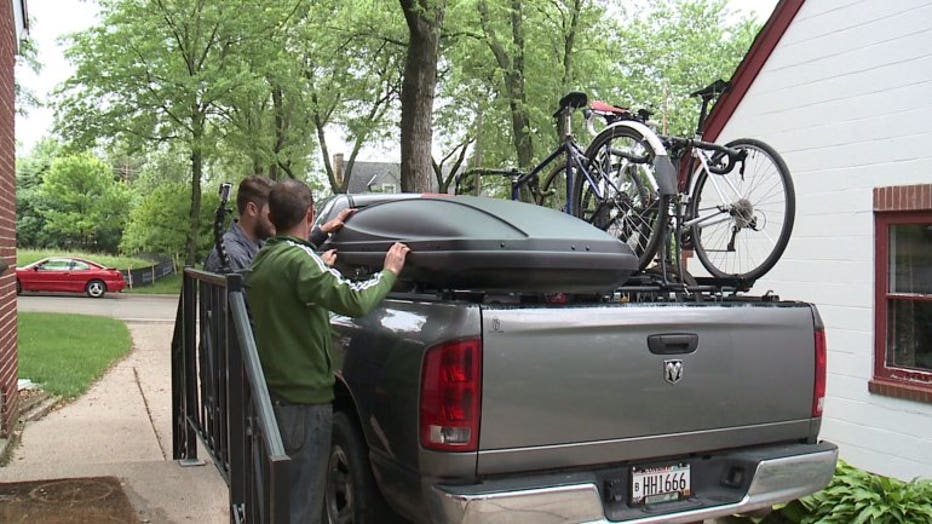 Sowden talked about Bob's struggle, saying, "He went downhill at a fairly steady pace, to the point now he's just in a chair. He cant do anything for himself."

When it comes to ALS there is no treatment, there is no cure and there are no survivors.

Sowden said one of the things he misses most about Bob, is how fun he was to go out with.

"Every time Bob came in town, it was like 'oh Bob's in town, Bob's in town - let's go have a beer with Bob," Sowden said.

So now, the two will journey 14 days and 1,400 miles for a beer with Bob.

"It is uphill by the way. Smart man would've gone the other way and done it on a motor bike," said Sowden about the trip. "But he's well worth, it's well worth riding the 1,400 miles to have a beer with him."

And well worth the effort to tell people about the disease that takes no prisoners.

While the bike ride won't raise any money directly, the increased awareness tends to bring in plenty of extra funds.

If you would like to follow their progress, and learn more about Bob's journey with ALS, CLICK HERE.