Battle brewing in Greendale over placement of proposed veterans memorial


GREENDALE (WITI) -- Across the street from a popular playground in the Village of Greendale is some open space -- it's lush and green but has some seeing red.

On Monday, October 6th, the Greendale Board of Education voted to deny a proposal put forth by the American Legion and VFW Post 10519 -- to build a veterans memorial on school district property.

"We're one of the few communities in southeastern Wisconsin that doesn't have a veterans memorial; a formal veterans memorial," said Ken Kieck, chair of the memorial committee.

Kieck says the committee has been leading the effort to erect a six-panel display which would honor members of the six branches of service. The memorial would also feature an interactive component -- complete with a computer kiosk.

"It was close, in close proximity to the downtown or the center of the village. It was close to it and it was right on a corner that gave it a lot of prominence," said Kieck.

Kieck says he has broad support for utilizing the location for the memorial. He says over the course of two years, four other sites were considered. But ultimately, the one space was determined to be most suitable.

Meanwhile, a Greendale Board of Education statement emailed to FOX6 News on Friday reads as follows:

"The Greendale Board of Education supports a Veterans' Memorial in the Village. The Board's vote is in no way a vote against the Veterans' Memorial project, but rather, a vote against that proposed location."

Kieck says the proposed site is not designated as "green" space -- rather "open" space. He says according to an environmental consulting firm, the memorial would occupy less than five percent of the site.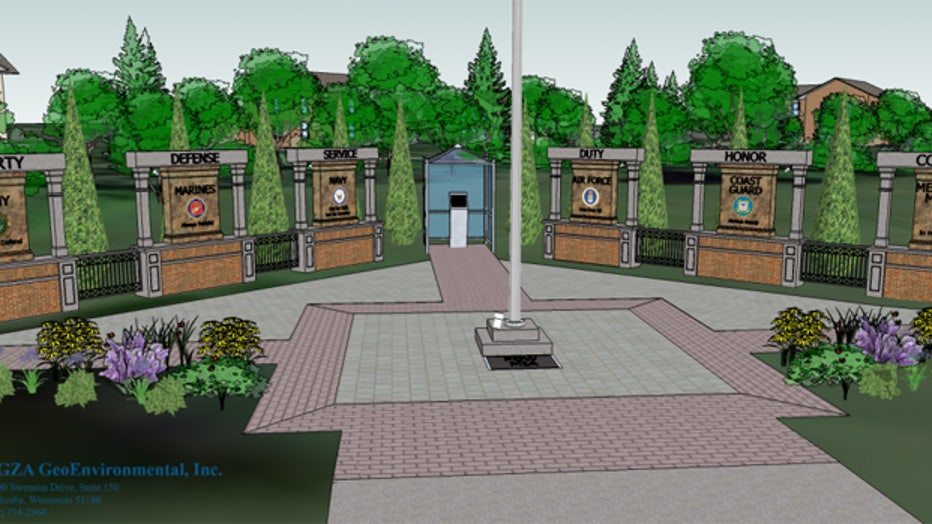 Proposed Greendale veterans memorial