Barron County Humane Society rescues animals near Chetek after deadly tornado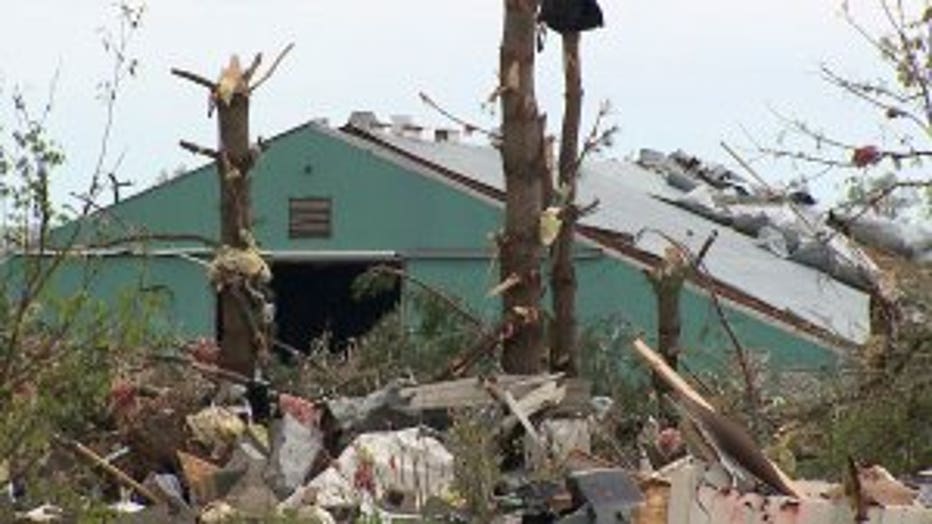 CHETEK -- In Barron County, Wisconsin, they are gearing up for a big weekend of cleanup after a deadly tornado. Volunteers will be let into the Prairie Lakes Estates mobile home park that was destroyed on Friday, May 19th.

When the tornado ripped through it obliterated homes and while all humans are accounted for, some residents are still looking for family members.

The news came as a relief: after a devastating tornado, everyone in the city is accounted for. Don't tell that to Kari Harrison and Chelsea Bishop, though, they are still finding plenty of survivors in the rubble. As members of the Barron County Humane Society, they are checking their traps.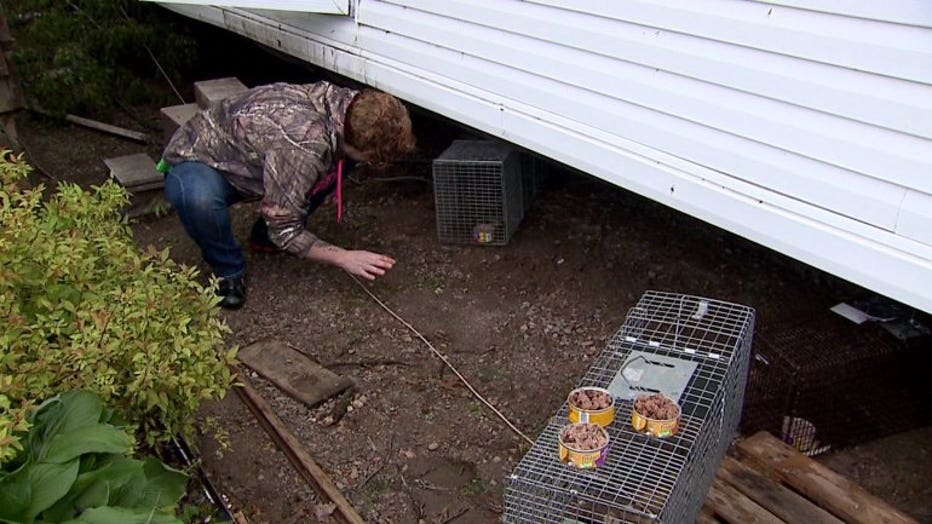 "From what I understand there is a big feral population out here," said Harrison.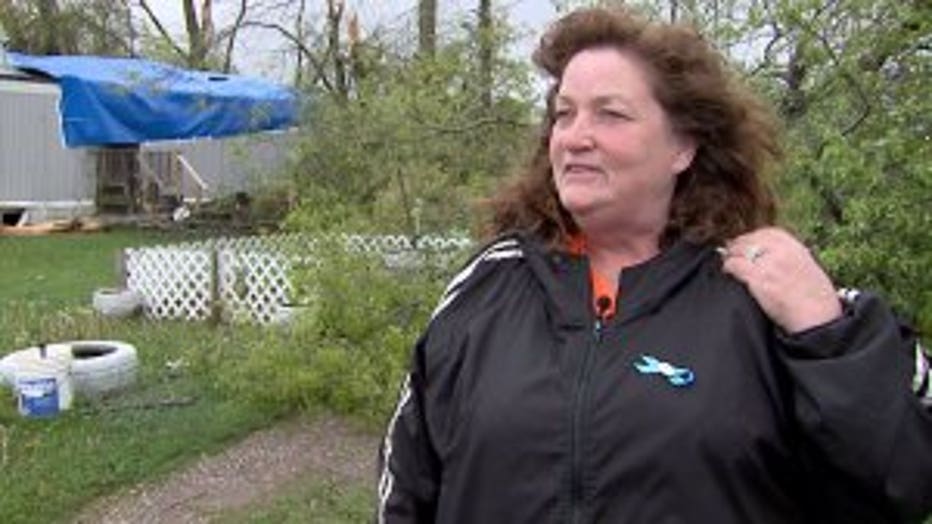 Even though most of the mobile home park was destroyed on Tuesday, many of the cats that live there remain.

"Everyone is feeding them and no one is getting them fixed, so we have no idea how many we are dealing with," said Harrison.

Over the last two days, the humane society has found more than a dozen cats and dogs wandering the property.

"They're traumatized, and yeah, it's pretty crazy," Harrison said.

The workers are amazing anyone -- or anything -- could make it through this.

During FOX6's visit to Chetek, the humane society rescued a cat from underneath a bed in a home -- Chetek's youngest twister survivor.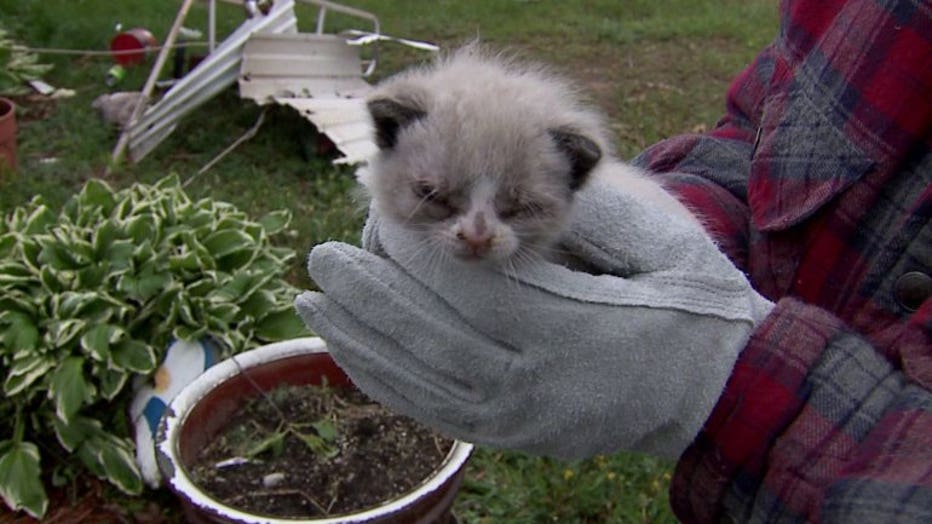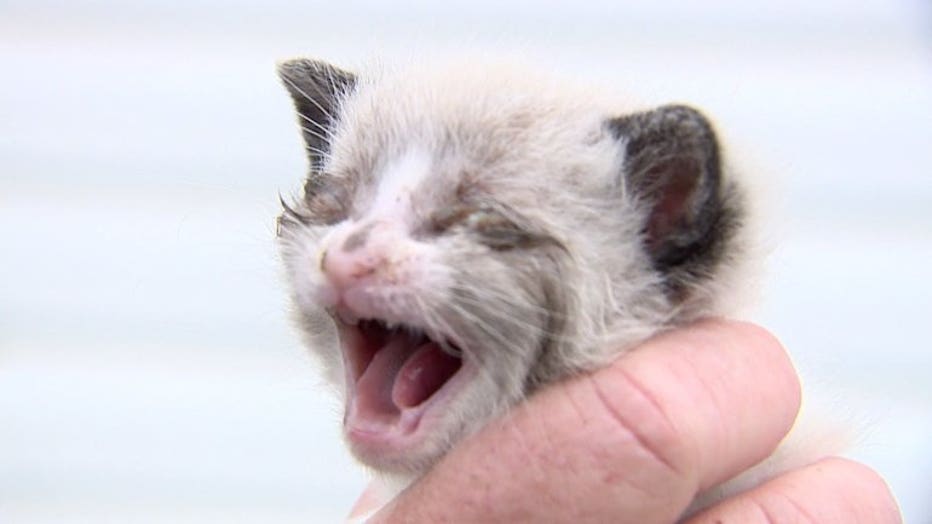 "I knew there were kittens in here. We caught a nursing mom last night," said Harrison.

They quickly got the kitten out of the cold and secured a foster home for it.

"This will be one that lives a happy life in someone's home I'm sure," said Harrison.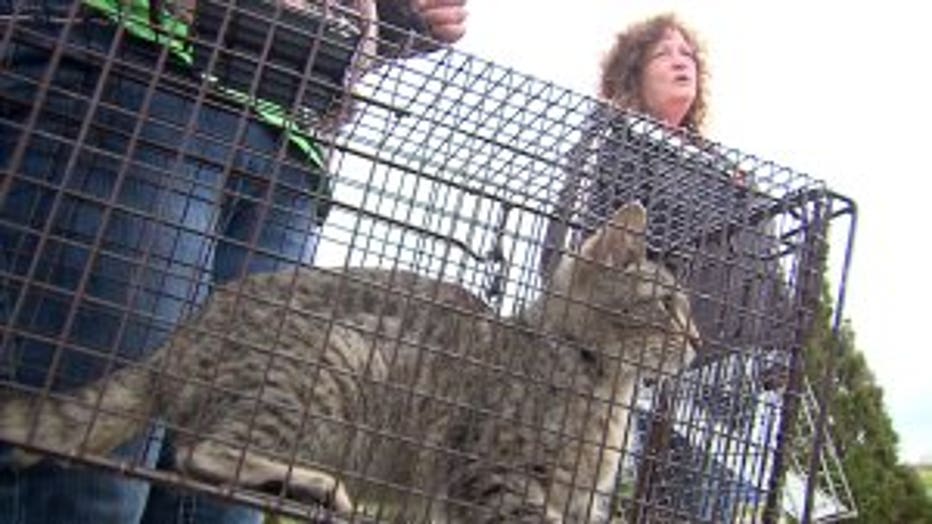 After the rescue, it was back to work. With the traps set, the humane society is hoping to help as many animals as possible.

The Barron County Humane Society is also fostering pets for free. There may be residents staying at a place where they can't have pets, so the humane society stepped in to help.

The American Red Cross is also assisting affected residents. If you'd like to donate, CLICK HERE.