Baraboo School District investigates boys' apparent Nazi salute


BARABOO — A Wisconsin school district is investigating a photo of a group of high school boys giving what appears to be a Nazi salute, drawing a strong rebuke on social media.

Baraboo Superintendent Lori Mueller said she became aware of the photo Monday, Nov. 12 after it was posted on social media. The photo of more than 60 male students dressed in suits shows many with their right arm extended upward while posed on the steps of the Sauk County Courthouse.

Mueller did not say what occasion may have brought the students together, but said the photo appears to have been taken last spring; some of the boys are wearing boutonnieres. Mueller said it wasn't taken on school grounds or at a school-sponsored event.

"The school district is investigating this situation and is working with parents, staff and local authorities. If the gesture is what it appears to be, the district will pursue any and all available and appropriate actions, including legal, to address the issue," Mueller said in a letter to parents and guardians.




The photo spread quickly on Twitter Sunday night and Monday morning with the hashtag #barabooproud, which is often used by the district to promote its activities and athletic programs.

The Baraboo Police Department said it was assisting with the district's investigation.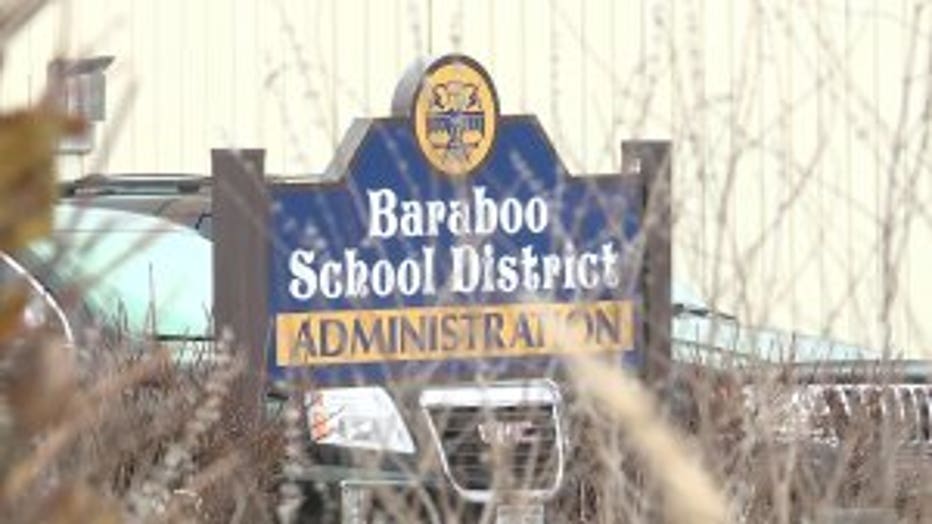 The photo drew widespread condemnation, including from the Auschwitz-Birkenau Memorial and Museum in Poland and a state senator who represents Baraboo, a town of about 12,000 residents that's about 115 miles (185 kilometers) northwest of Milwaukee.

"This is why every single day we work hard to educate. We need to explain what is the danger of hateful ideology rising. Auschwitz with its gas chambers was at the very end of the long process of normalizing and accommodating hatred," the Auschwitz Memorial tweeted .

Democratic Sen. Jon Erpenbach, whose district includes Baraboo, suggested teenagers are taking their cues from President Donald Trump.

"There's no room in the world for anything like that at all. From what they're seeing out of the White House, that it's OK to be intolerant and racist. Never is. Never was. Never will be," Erpenbach said.

The White House did not immediately respond to an email for comment seeking a response to Erpenbach.

Democratic Gov.-elect Tony Evers said the actions in the photo "have no place in Wisconsin" and added: "Intolerance and bigotry must never be tolerated, in our schools or anywhere else."

GOP Gov. Scott Walker didn't immediately issue a statement, and a spokeswoman didn't immediately respond to a request for comment.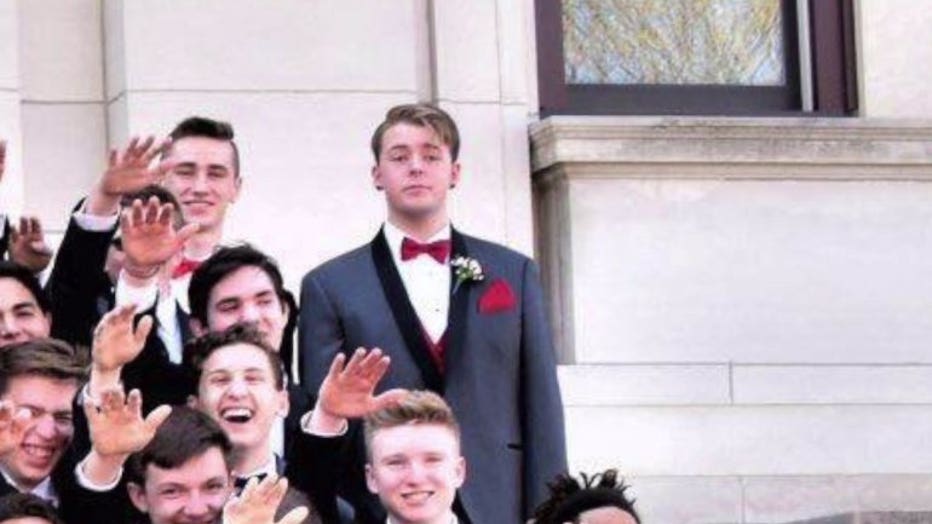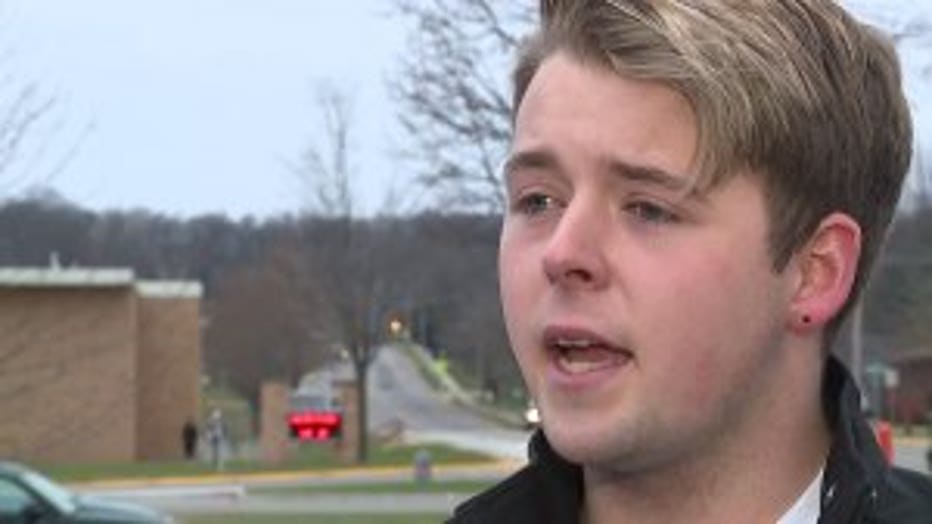 Jordan Blue said he felt uncomfortable and did not do the salute.

"The photographer told us to raise our hand in a way, and I knew at that point that some of my classmates are immature, so I didn't want to do that, and I saw what was happening and felt so upset. If I knew that's what was going to happen, I would not have gone up there, because I do not believe in that kind of disrespect and I do not believe that represents my community or myself in the photo that way," said Blue.

Baraboo High School students said they talked about the post in class.

"It doesn't really represent Baraboo High School. It's just a poor choice some people made," one student said.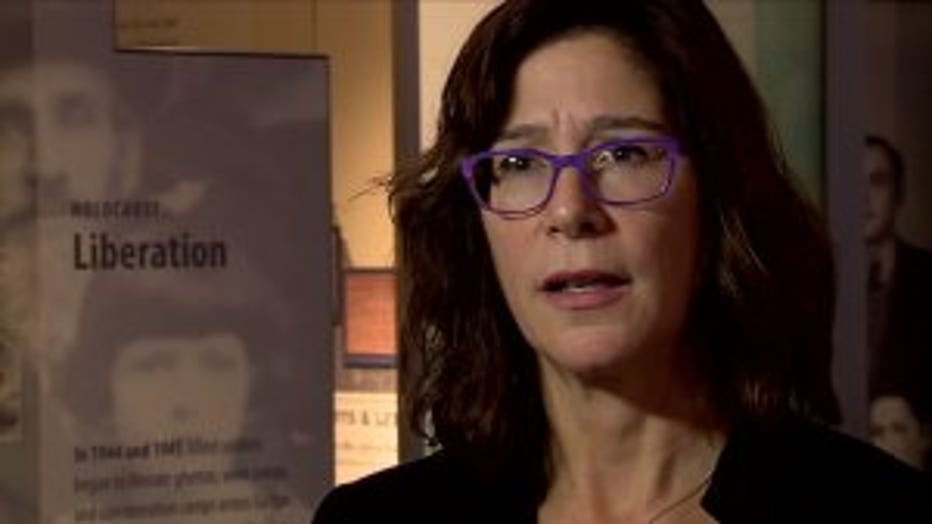 "I think it's alarming, and I know it happened in May. It is absolutely part of an uptick in anti-Semitism," said Elana Kahn, Milwaukee Jewish Federation.

The photographer who took the photo lists himself as a former educator and professional photographer. He did not respond to a request for an interview.

A group called Baraboo Young Professionals organized a rally at the county courthouse for Monday afternoon. In a Facebook post, Sherri Schaaf invited people to "bring our best symbols of love ... and let's #SpreadMoreLoveThanHate!"

On Monday night, people in Baraboo made their voices heard at a school board meeting. According to WMTV, the school board chairman began by saying he believes there's work to be done to make sure the Baraboo School District is safe for everyone. People at the meeting demanded answers and action.




"They need to apologize to their students in the school. They need to learn what their actions indicate, and actually something as simple as what is a joke and what isn't a joke," one person said.

At the meeting, one person said they would like a community-wide presentation from the high school history department to understand what, exactly, these students are learning.

The school board didn't respond to the comments made during the meeting -- saying they wanted to hear everyone's opinions.

It's not the first time Baraboo High School students have been accused of using racially controversial symbols. In 2012, a group of students drove trucks around displaying Confederate battle flags to commemorate a friend who was killed in a car crash. The students removed the flags at the request of school officials. Many associate the flag with slavery, segregation and white supremacy.

A week before last week's midterm elections, area residents received white nationalist propaganda in their mailboxes. The single-page fliers with the headline "White Lives Matter" linked to websites promoting nationalist and anti-Semitic views.

Complete text of Baraboo School District news release

Dear Parents/Guardians of Baraboo School District Students:

As you are likely aware, a photograph, taken last spring before prom, has surfaced on social media. In the photo, Baraboo students appear to make an extremely inappropriate gesture. It is a gesture widely recognized for its association with intolerance, violence and hate. We are extremely troubled by the image. The school district and local authorities continue to investigate, speaking with the students and families involved to determine how and why this photo was taken.

Throughout the day, local, state and national media have been giving this incident a great deal of attention. Due to this attention, the Baraboo School District decided to place Baraboo High School on a modified administrative hold in collaboration with the Baraboo Police Department, which means
business as usual with keeping detailed notes of who is permitted in and who is permitted out of the school. Please know that while you and your student have the right to speak with reporters, you also have the right to decline these requests. We want to ensure that our parents, students and staff do not feel pressured to comment publicly if they do not wish to do so. In addition, the district is concerned about student safety due to this media attention. If you feel that your student needs mental health supports or is being bullied or harassed due to this incident please contact the school district at 608-355-3950 ext. 1010.

Let us be very clear: hate has no home in the Baraboo School District. Our schools are spaces where all people—regardless of their race, color, religion, creed, sex, sexual orientation, gender identity, national origin or ancestry—are respected and celebrated. The safety of our students and schools is
our most important priority.

Clearly, we have a lot of work to do to ensure that our schools remain positive and safe environments for all students, staff and community. We will provide more information on this incident as it becomes available.

Thank you.

Sincerely,
Dr. Lori Mueller, District Administrator
Baraboo School District

The following are statements released by organizations, persons:

Scot Ross, One Wisconsin Now Executive Director:

"This is why leadership matters.

These teenagers have watched Donald Trump outright endorsing white nationalism, while Republicans leading Wisconsin state government have sat silently and refused to stand up to Trump and strongly and directly denounce his racism, xenophobia and sexism.

We all must take responsibility to call out hateful, disrespectful speech when it happens, no matter the speaker."

State Senator Jon Erpenbach:

"There is no place for hatred, intolerance and racism in our society.  Unfortunately, based on what these students see coming from the White House, some of them may believe what they have done is acceptable.  It is absolutely not. Leaders, from the President on down, need to condemn racism in all its forms and work toward a world where we learn from the mistakes of history."

Joint statement from the Jewish Community Relations Council of the Milwaukee Jewish Federation, Jewish Federation of Madison, Wisconsin Jewish Conference, ADL Midwest and others:

"We are alarmed by the disturbing display of anti-Semitism by a group of Baraboo High School students.

Though the incident apparently took place last May, it reflects a rising swell of anti-Semitism and other  forms of bigotry. We are particularly concerned with the prevalence of bigotry within schools; more  than 25 percent of all the recorded anti-Semitic incidents in Wisconsin last year took place among  students or on campus. We have witnessed numerous egregious incidents targeting African Americans,  Latinos, and other minority groups.

We appreciate the school district's comment and look forward to working with them to prevent any future such incidents. As we know, acts of hate begin with hateful expressions. Such expressions must  be a call to action for schools and families to educate youth to respect diversity and to embrace  difference. The values that will hold us together must be taught and reinforced, lest we see the  continued rise of hate and its consequences."

Statement from League of United Latin American Citizens:

"As a founding member of the Latino-Jewish Alliance, LULAC of Wisconsin is proud to stand with our Jewish Brothers and Sisters in speaking out against this display of anti-semitism and white nationalism.  LULAC of Wisconsin has and will continue to defend the equal rights, protections and opportunities of all as guaranteed us by the United States Constitution."