'Baraboo Gathers:' 1st in trilogy of community meetings held after controversial photo surfaced


BARABOO -- After a photo appearing to show high school boys performing a Nazi salute surfaced on social media, a gathering took place Monday evening, Nov. 19 in Baraboo -- focused on healing and learning.

Officials with the Baraboo School District and the mayor stressed that this isn't representative of the community, and they want people to know actions continue to be taken every day to address the controversial photo.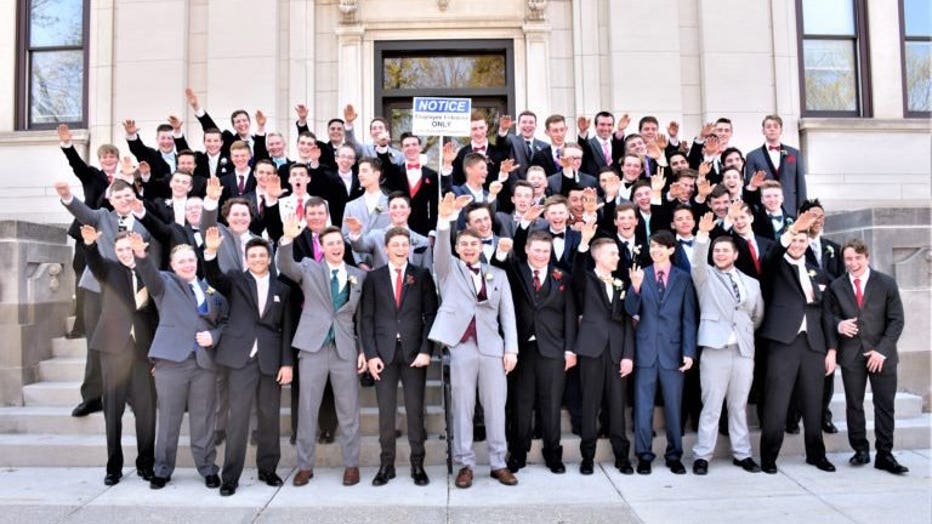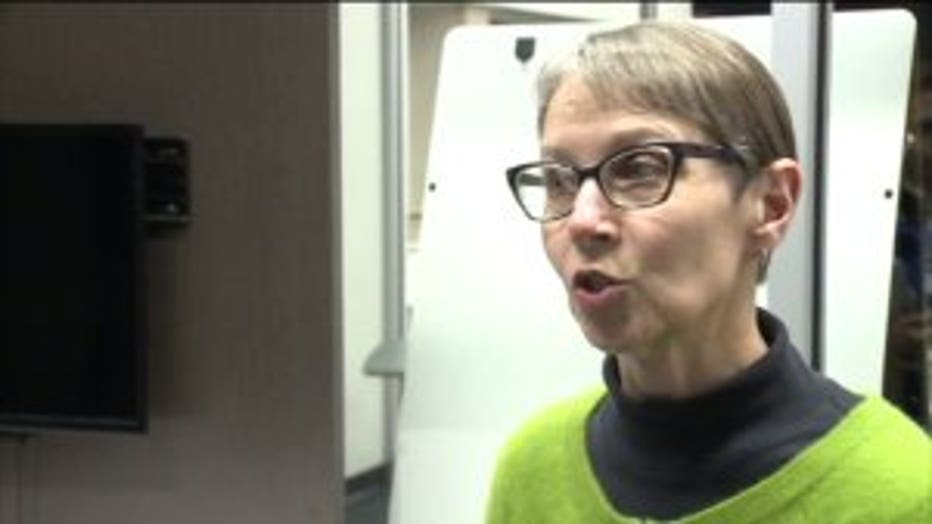 When Keri Olson, a Baraboo native, saw the photo for the first time, she said she was disappointed in her hometown.

"I was heartbroken that this would be how Baraboo would be known," said Olson.

She was one of several dozen who gathered at Baraboo High School Monday evening for the first in a series of three community meetings to address the shocking photo and try to move forward through tolerance and education.

"As a community, we have an opportunity to grow and become better," said Olson.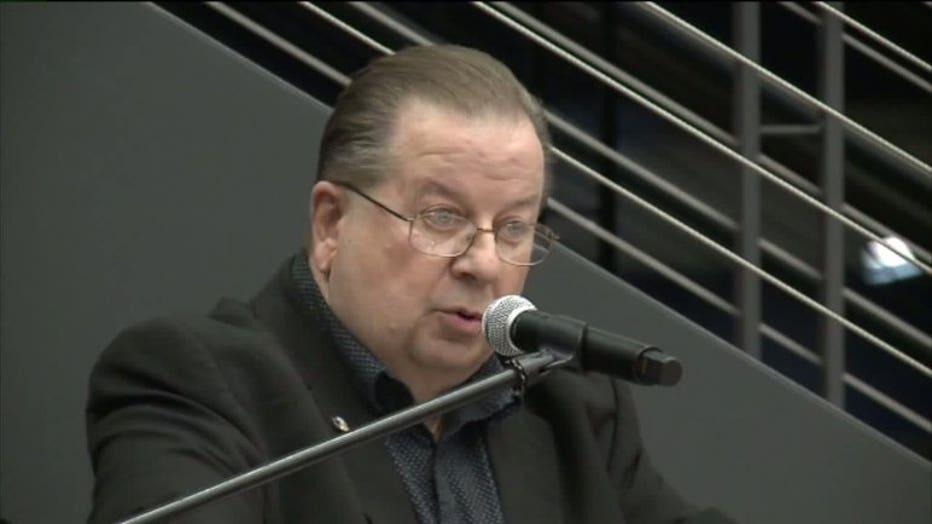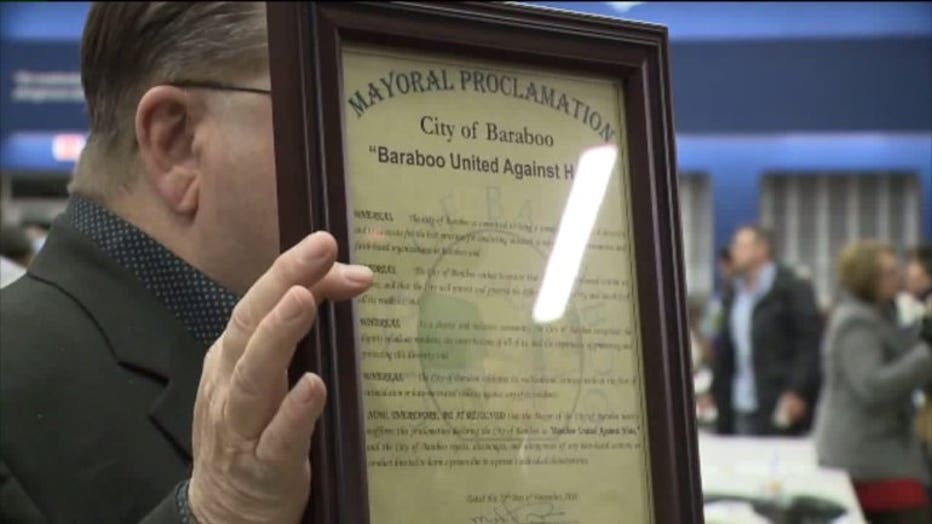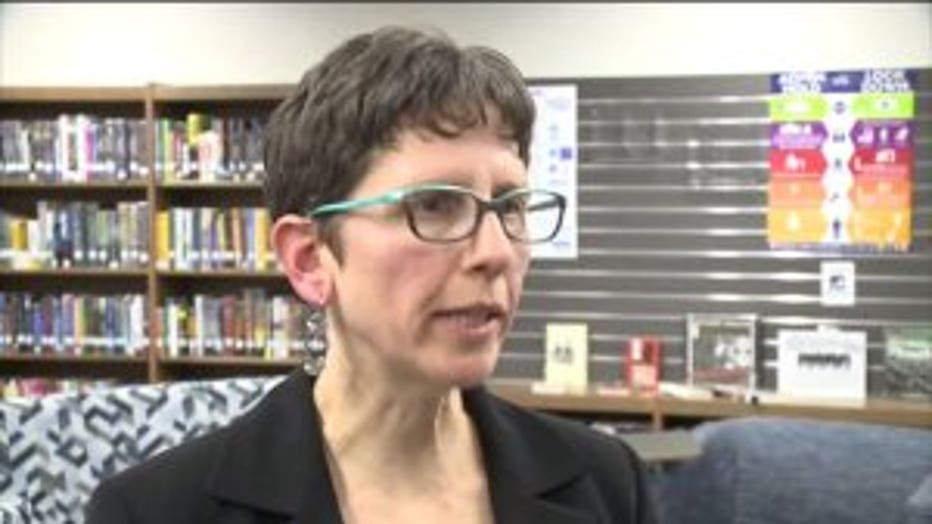 Baraboo School District Superintendent Lori Mueller


Mayor Mike Palm and Superintendent Lori Mueller spoke to the public, but did not take questions from the audience during the session dubbed "Baraboo Gathers." Mueller reassured parents that the district does teach students about the Holocaust, and respect.

"I know these kids -- we are seeking forgiveness, guidance and support," said Mueller.

Palm issued a proclamation -- "Baraboo united against hate" to show the world all are welcome in Baraboo.

"We have been presented with an opportunity to stamp out hate, bullying, etc." said Palm.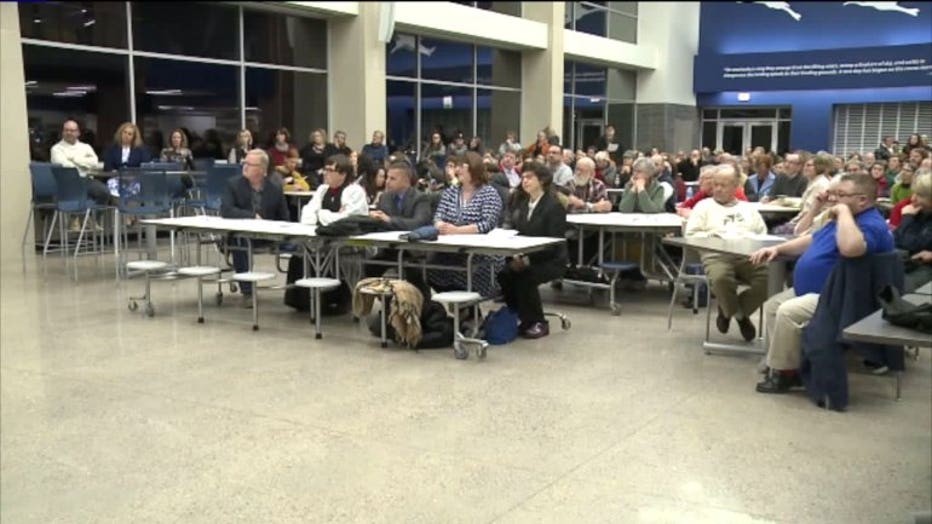 Madison Rabbi Laurie Zimmerman also spoke during the event.

"It is really a sign of growing white supremacy in this country. It's our responsibility to take action and to speak out," said Zimmerman.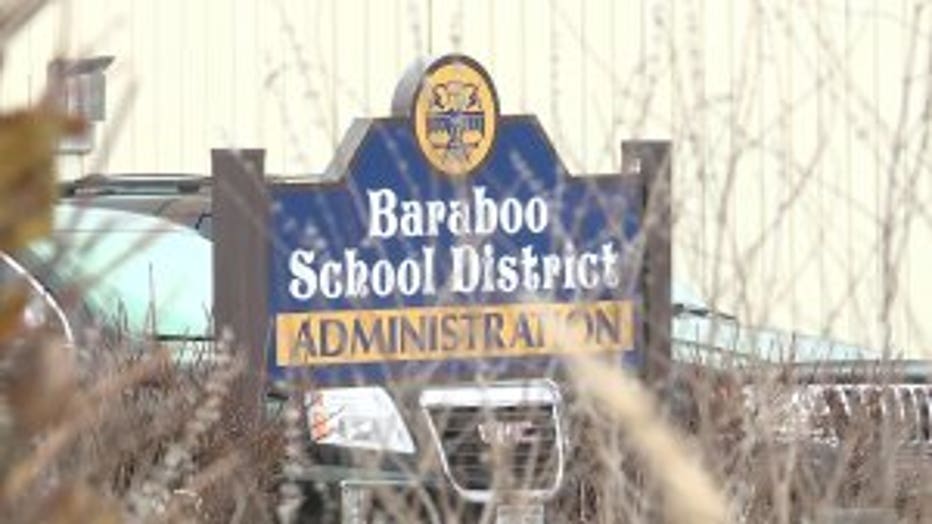 The photo of about 60 boys was taken outside of the Sauk County Courthouse last spring. In the photo, most of the boys appear to be raising their arms in a Nazi salute. One boy in the front row appeared to flash a white power symbol. The picture generated international outrage when it surfaced on social media.

The incident remains under investigation.

"My hope is that the community will come together, but also take responsibility for what has happened and address the harm that was done," said Zimmerman.

The next meeting in this planned trilogy of programs, titled "Baraboo Talks" will take place on Nov. 29 at City Hall.