Bail set at $250K for Robert Rozewicz, accused of suffocating, stabbing his own mother


MILWAUKEE COUNTY -- The man accused of killing his own mother in Hales Corners made his first appearance in court on Wednesday morning, March 23rd -- where his bail was set at $250,000.  A charge of first degree intentional homicide has been filed against 40-year-old Robert Rozewicz of Hales Corners, in connection with the death of his mother, 68-year-old Julie Rozewicz.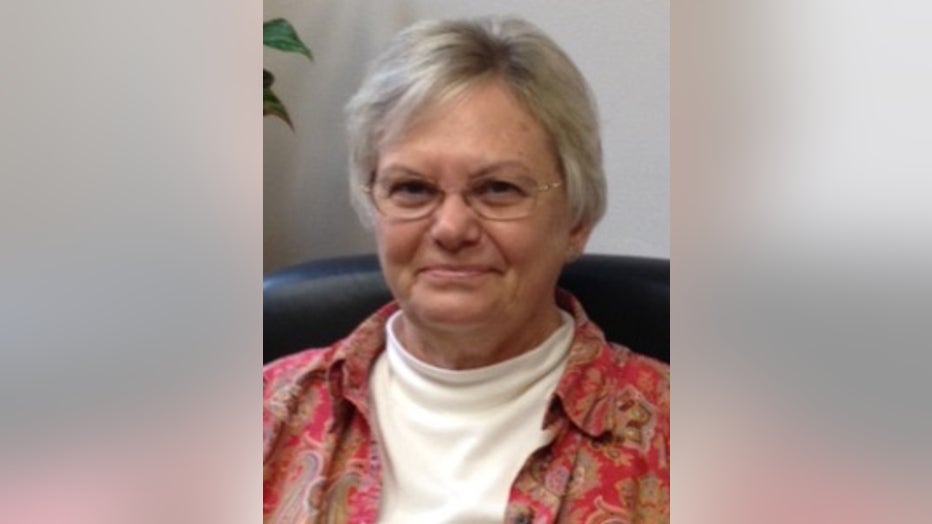 Those who knew Julie Rozewicz say getting past the details of this gruesome murder hasn't been easy -- but they are remembering a kind, loving woman who they say devoted her life to her son.

"She was just the kindest person you ever wanted to meet. She was a saint. She was put on this Earth to take care of him and she did so," Lynn Nelson said.

Nelson said what she will remember most about Julie Rozewicz is that kindness, and her smile.

Nelson and Julie Rozewicz worked together at Fiserv several years ago before Rozewicz left to take care of her son.

Nelson said when she learned what happened...

"It took awhile to swallow what I had just heard. I couldn`t believe it," Nelson said.

Hales Corners police had been searching for Julie Rozewicz since Friday, March 18th, when it was learned that she was missing. Partial human remains were found at the Emerald Park Landfill in Muskego on Sunday, March 20th.

According to the criminal complaint, on Friday, police received a request to check the welfare of Julie Rozewicz. Police were unable to make telephone contact with her, and then went to her home on South 116th Street in Hales Corners.

There, police had contact with Rozewicz's son Robert. He indicated that his mother wasn't home, and that he hadn't seen her for days.

The complaint indicates Robert Rozewicz allowed officers into the home in an effort to locate his mother.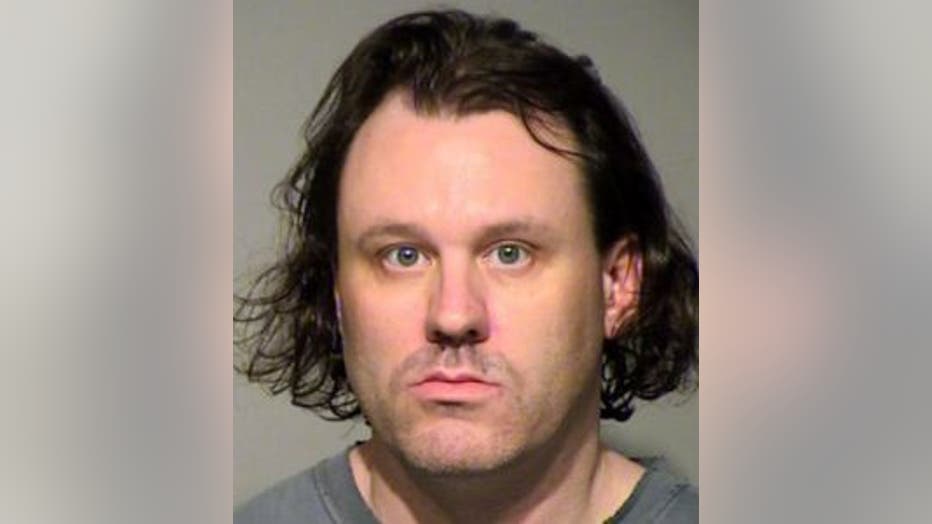 An officer noted that the carpeting on the landing and staircase had been partially removed.

Officers contacted hospitals and other communities in an effort to locate Julie Rozewicz, and they also attempted to locate her phone.

With the help of Verizon officials, police learned Julie Rozewicz's phone was located in the area of the Emerald Park Landfill in Muskego.

When officers returned to the Rozewicz home, the complaint indicates a large pool of blood was observed at the bottom of a garbage can, small blood spots were found on the stairs of the home, and blood stains were found on a door to the garage and on the garage floor.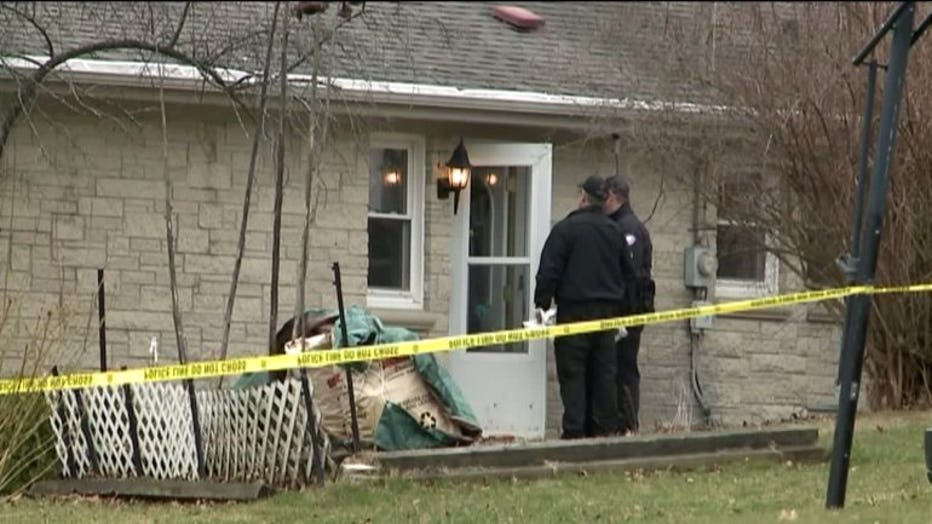 Search for missing 68-year-old Hales Corners woman


Robert Rozewicz was taken to the Hales Corners Police Department for questioning.

According to the complaint, during an interview with officers, Robert Rozewicz initially said he hadn't seen his mother for several days -- but then admitted to killing her. He told police "she was affecting his life," so he "took her out."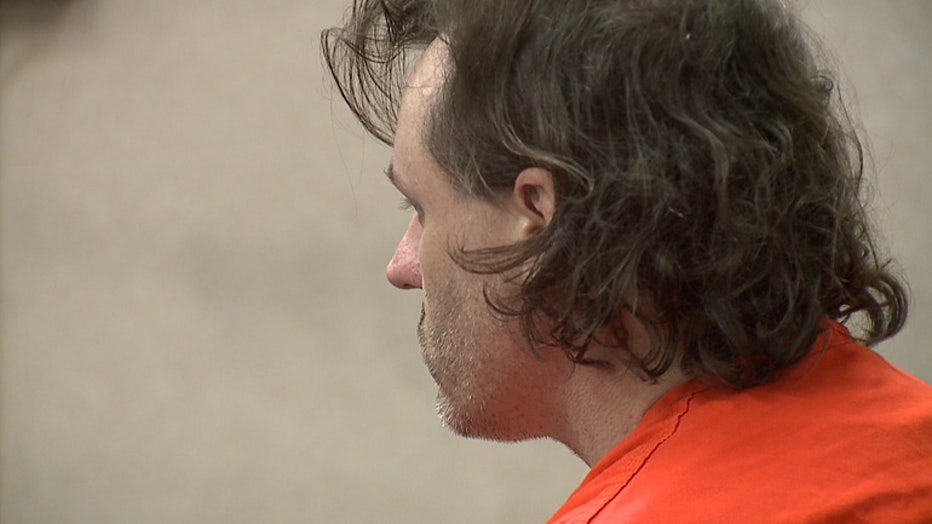 The complaint indicates Robert Rozewicz killed his mother three days before the interview with police -- indicating he killed her via suffocation. Rozewicz said that happened in the kitchen, and he said "it took about five minutes for her to stop breathing."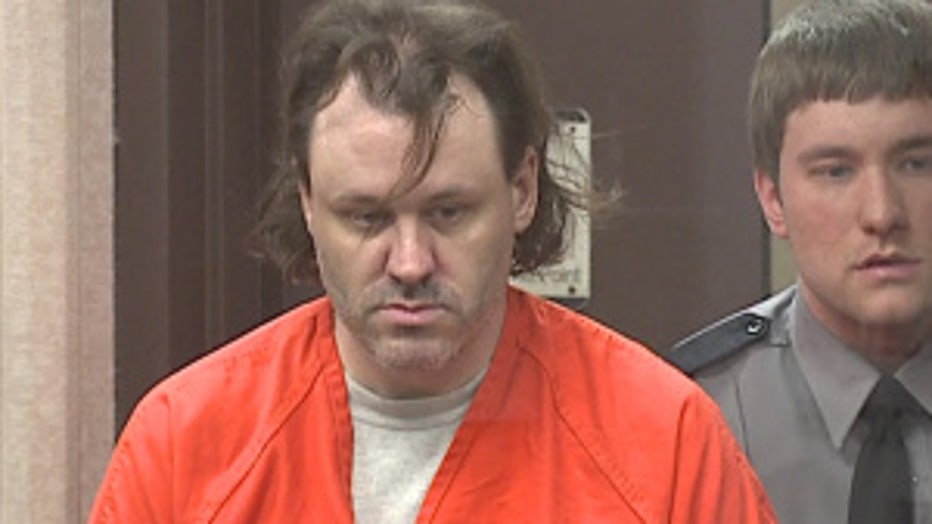 Rozewicz told officers he then "took a knife and stabbed her in the heart one time" so that she "wouldn't wake in the garbage can."

Prosecutors say Rozewicz then picked her up and placed his mother and the knife in a garbage can in the garage -- before cleaning up the house.

Rozewicz said he then placed the garbage can at the curb, and drove his mother's vehicle to a Pick 'n Save parking lot, where he left it.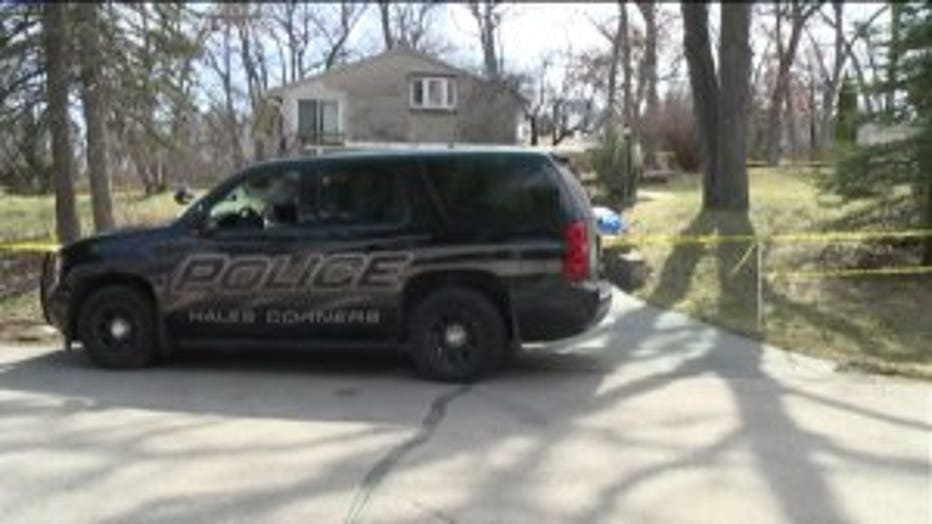 Search for missing 68-year-old Hales Corners woman


Rozewicz told police he killed his mother because "she was always looking for little ways to hurt him -- including having the police take him to the (Milwaukee County Mental Health Complex)."

The complaint indicates that Rozewicz said on the day he killed his mother, she had done nothing to him, but he decided to kill her anyway. Rozewicz said he "didn't feel bad" about killing his mother.

The Emerald Park Landfill in Muskego was searched on March 19th and March 20th -- by Hales Corners police, officials with the Hales Corners Fire Department, officials with the Wisconsin Department of Justice's Division of Criminal Investigation, and Muskego police.

"What appeared to be human remains" were found on Sunday, March 20th.

A FOX6 News crew was there as a stream of unmarked vehicles left the property.




According to the complaint, the remains appeared to be a portion of the head, arms and abdomen. Using dental records, the remains were positively identified as Julie Rozewicz.

A neighbor of Julie and Robert Rozewicz told FOX6 News the last conversation she had with Julie Rozewicz was regarding help for her son's mental health issues.

The criminal complaint makes reference to a 2015 criminal case against Robert Rozewicz, charging him with fleeing. He was released from custody in that case on the condition he commit no further crimes.

According to a criminal complaint, Rozewicz took gas from a gas station without paying, and wouldn't stop for police.

Court documents show that during the court proceedings, the judge asked for a competency hearing, and Robert Rozewicz was found not competent to proceed. He was ordered committed for treatment for incompetency.

Barbara Beckert with the Milwaukee Office of Disability Rights, an advocacy group for those with mental illness.

She said she has seen time and time again mental health services for individuals being something that is done in a reactive, vs. proactive manner.

"It can be a very difficult system to navigate and get help from. We believe there needs to be more focus on the front end, both on prevention and on connecting people to ongoing support and services," Beckert said.