Bail reduced for man accused of killing friend in car crash
MILWAUKEE -- Bail was reduced Monday, May 7th for 21-year-old Xavier Hughes -- the driver accused of killing his friend in a car crash in West Allis.

Hughes was allegedly driving a car that rolled over near 90th and National Ave. around 4 a.m. Sunday, April 30th. 22-year-old Thomas Olson was killed in the wreck, and several others were hurt.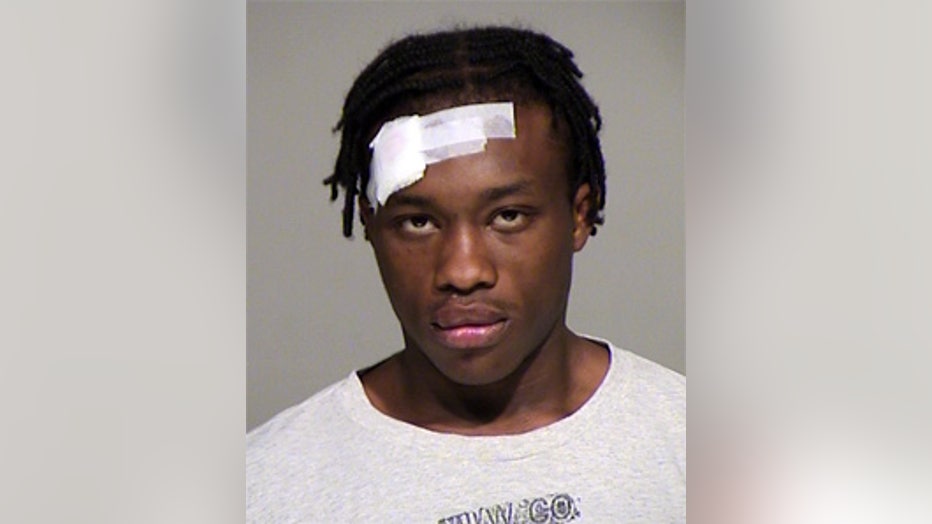 Olson was in the car headed to the hospital because his mother, 45-year-old Mary Moore, had been killed in a separate crash at 81st and Lapham just hours earlier. Moore was struck by a vehicle that initially fled the scene.

Hughes' bail was reduced Monday to $25,000.

In court Wednesday, May 2nd,  Hughes pleaded not guilty to four felony charges, including homicide by intoxicated use of a vehicle and injury by intoxicated use of a vehicle.

According to the criminal complaint, Hughes told officers who first arrived on the scene that "he was driving the Jeep vehicle that had flipped over. He indicated that he was coming from 76th and Becher, and that he was traveling at approximately 90 miles per hour up Becher Street because Mr. Olson had received word that his mother had been hurt in an accident, and that they believed his mother was at West Allis Memorial Hospital. He stated that as he was driving 90 miles per hour up Becher Street, he attempted to take a left hand turn onto W. National Avenue and had slowed down to 60 miles per hour. His Jeep could not make the turn at that speed and rolled over, ejecting two passengers from the vehicle."

Officials noticed an odor of alcohol on Hughes' breath. The complaint says when Hughes was asked if he had been drinking, he "stated that he had drank two beers."

Hughes was taken to Froedtert Hospital after the accident where a blood sample was taken. The test revealed Hughes "had a .113 blood alcohol content in his system" two hours after the accident.

Outside of court Wednesday, Hughes' siblings say their brother is a good person, and that "Xavier did what a best friend would do! Xavier did what a brother would do! Xavier tried to help his best friend get to his momma!"

Hughes' brother and sister say Olson's family has already expressed their support for Xavier and several people close to Olson's family have said they do not blame Hughes.

Meanwhile, Hughes faces up to 75 years in prison and $150,000 in fines if convicted on all four counts.

Related stories: