Available for adoption: Abused dog rescued by Good Samaritan looking for new home


MILWAUKEE (WITI) -- On Sunday, December 14th a Good Samaritan saved a dog from a horrific beating. Now, the sweet three-year-old American Staffordshire Terrier named Cupcake is up for adoption.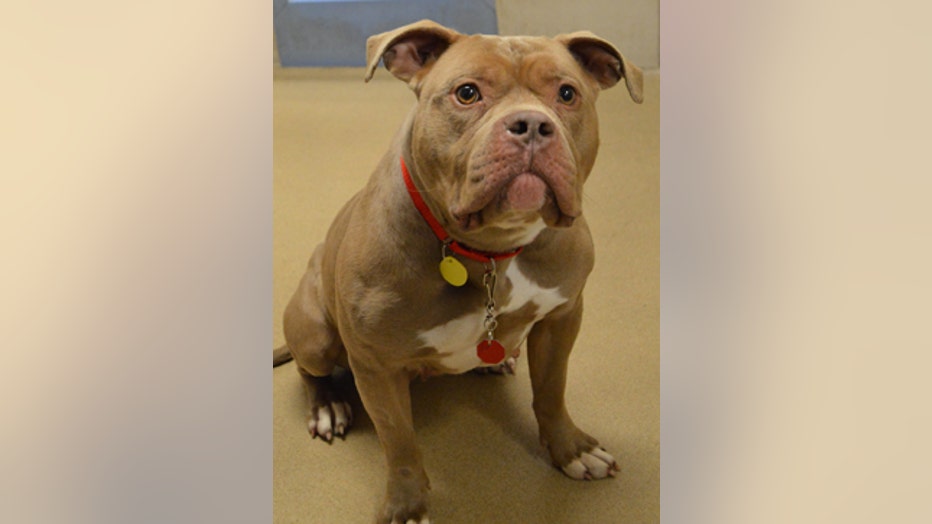 According to the Wisconsin Humane Society (WHS), the Good Samaritan witnessed the dog's owners beating and kicking her as he drove past the yard where she was kept, and he immediately pulled over. The WHS says the man scolded the couple and they swore at him and told him to "take it." So, he did. The Good Samaritan says he often drove by the yard where the dog was kept and had previously seen her sleeping under garbage in the yard.

The man took the three-year-old American Staffordshire Terrier to the Wisconsin Humane Society, where she received immediate care, a warm bed, good food and perhaps her first toys.

Cupcake is available for adoption at the Wisconsin Humane Society Thursday, December 18th. Interested in adopting? Fill out an online profile at wihumane.org or stop by the Milwaukee Campus to meet Cupcake. They are open Tuesday-Friday 12 p.m. - 8 p.m., Saturday 10 a.m. - 6 p.m.,  Sunday 11 a.m. - 5 p.m. If you are interested in adopting, they recommend that you arrive about an hour and a half before they close in order to complete the adoption process.