Authorities: Fire out after explosion at refinery in Superior; at least 11 hurt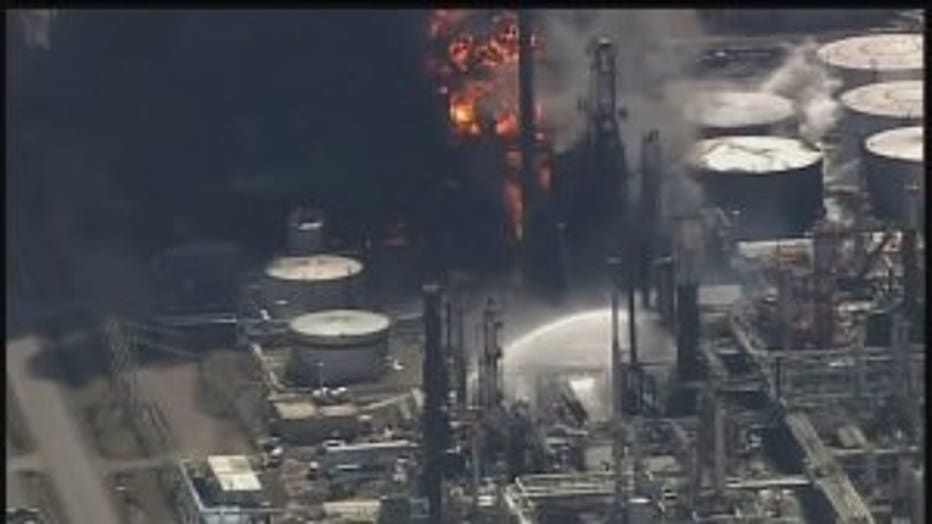 Refinery explosion and fire in Superior


SUPERIOR — A massive refinery fire in northwestern Wisconsin is out -- but police say evacuations will remain in place overnight. The explosion and fire Thursday, April 26 happened in Superior, Wisconsin which borders Minnesota to the north and the tip of Lake Superior.

Officials made the decision to leave evacuations in place as they make sure everything is cooling down at the refinery. This, after a tank containing asphalt exploded at the refinery around 10:30 a.m., injuring several people.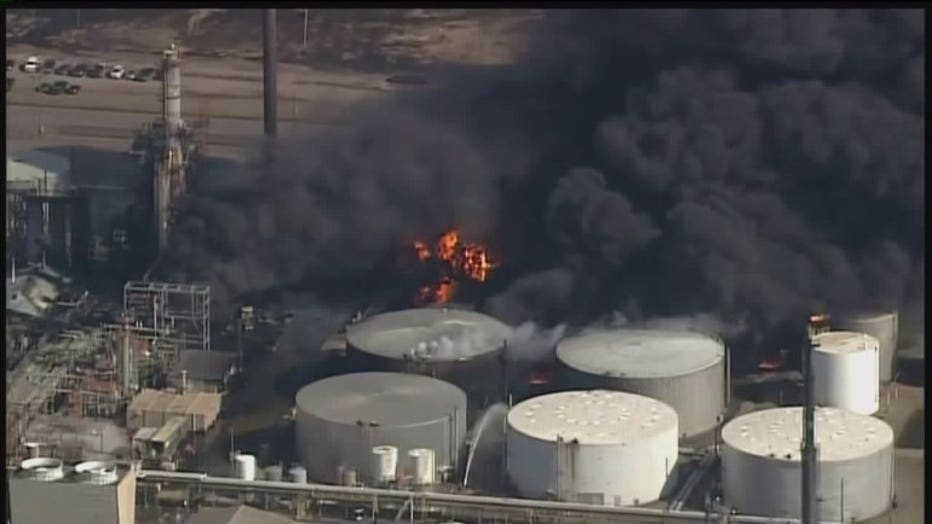 Refinery explosion and fire in Superior


Two hours later,  a fire reignited and burned until the evening -- extending the evacuation order 10 miles to the south and three miles to the east and west. It took resources from multiple agencies to finally knock it down.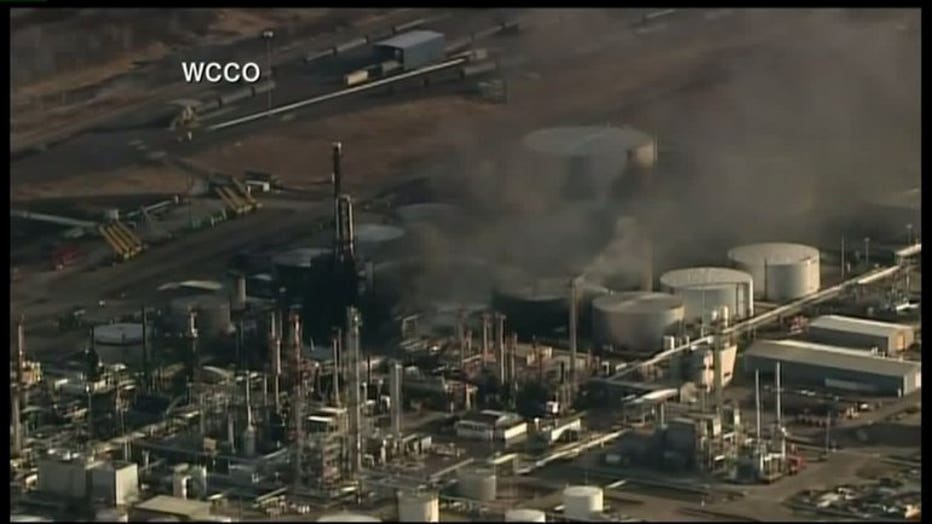 Refinery explosion and fire in Superior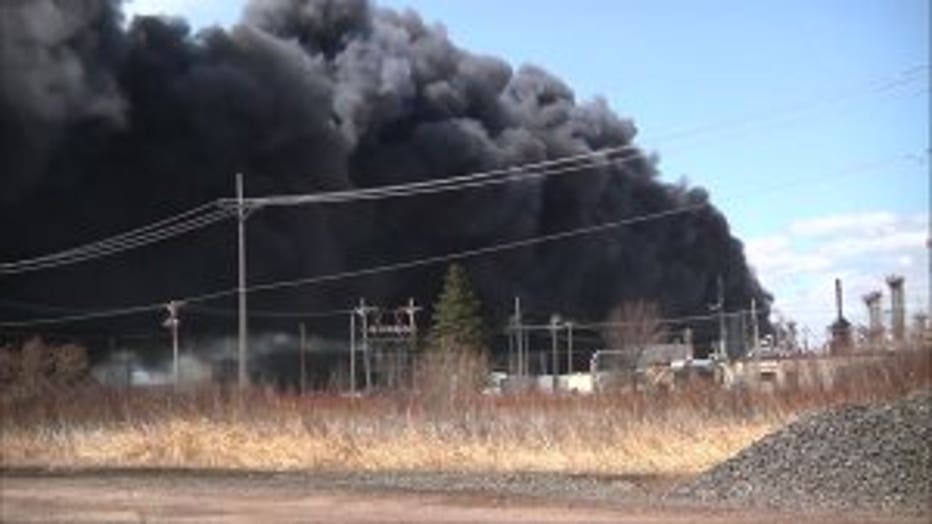 Refinery explosion and fire in Superior


"They pushed the fire back using foam tactics and made sure we had plenty of people and plenty of foam there to continue the efforts," said Superior Fire Battalion Chief Scott Gordon.

Officials with Husky Energy, which owns the oil refinery, said everyone working at the site had been accounted for. At least 11 people were being treated at hospitals in Superior and nearby Duluth, Minnesota -- one of them with "serious blast injuries."

People were evacuated from their homes within a 60 square mile zone. And even though the fire is out, there's concern it could reignite.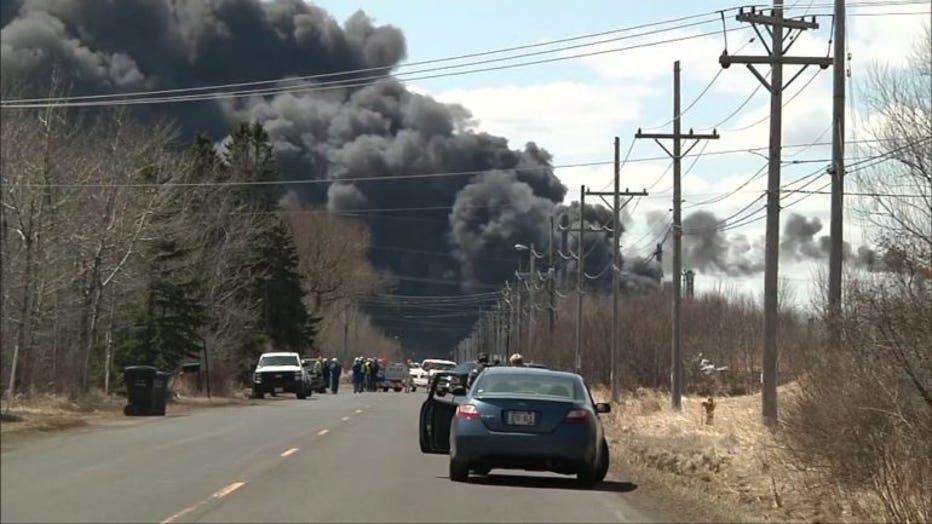 Refinery explosion and fire in Superior


"Public safety has been our number one concern all along," said Collin Schade, refinery manager for Husky Energy.

All in all, officials say they're satisfied with the response.




"To see this kind of response, as much as you don't want to have this in any community, to me any time you don't have a fatality, that in itself is a remarkable success story," said Governor Scott Walker.

Superior Mayor Jim Paine says, the air remains safe to breathe but they're working with OSHA and the EPA to figure out the health risks associated with the smoke.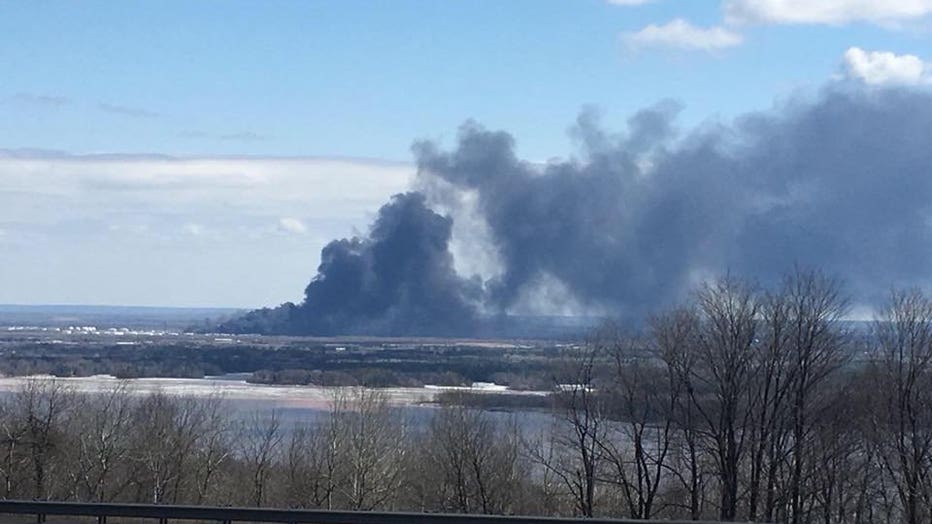 Explosion at refinery in Superior


Superior Fire Chief Steve Panger said the fire was out by 11:20 a.m., although smoke could still be seen rising from the plant. Superior police later said the fire had reignited and extended an evacuation order 10 miles to the south, where the smoke was blowing, and three miles to the east and west.

Police blocked roads around the refinery in Superior, which is home to about 27,000 people and borders Minnesota to the north and the tip of Lake Superior. Superior officials said they did not know when people would be allowed to return to their homes.




Essentia Health spokeswoman Maureen Talarico said five people injured in the explosion are being treated at St. Mary's Medical Center, a Level II trauma center in Duluth. She said emergency room physicians described those patients as awake and alert. Another five are being treated at St. Mary's Hospital in Superior, Talarico said. She said the extent of injuries is unknown.




In Duluth, St. Luke's Hospital was treating one person and did not expect to receive any more, spokeswoman Jessica Stauber said. She did not have a condition for that person.

A contractor who was inside the building told WDIO-TV that the explosion sounded like "a sonic boom." A Husky Energy official who spoke at the afternoon news conference said numerous contractors were on site preparing to shut the refinery down for scheduled inspections in May. He said about 165 Husky employees are typically on site.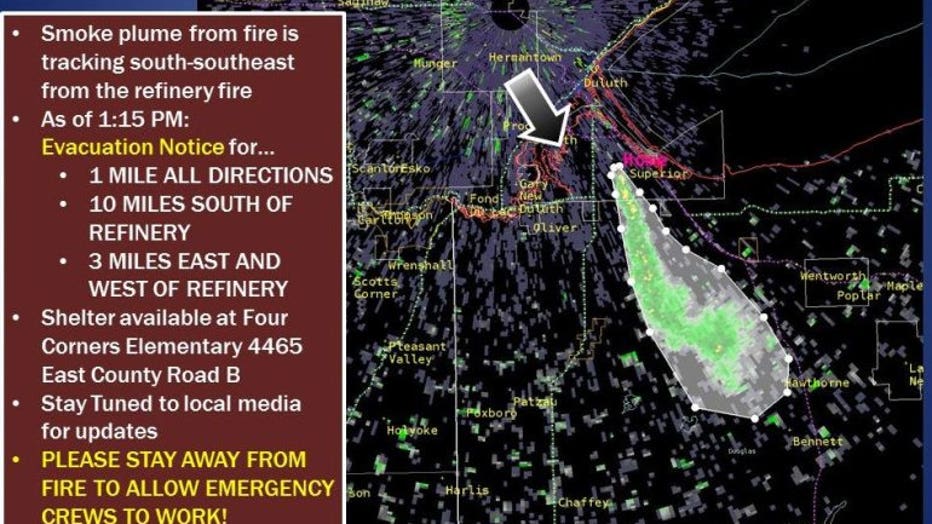 Superior refinery fire on radar (PHOTO: National Weather Service Duluth Miinnesota)


No damage estimate was available.

Calgary-Alberta-based Husky Energy refinery bought the refinery from Indianapolis-based Calumet Specialty Products Partners last year for $492 million. It's Wisconsin's only refinery, and it produces gasoline, asphalt and other products.

The refinery, which dates back to the early 1950s, has a processing capacity of around 50,000 barrels per day and a storage capacity of 3.6 million barrels of crude and products. It processes both heavy crude from the Canadian tar sands in Alberta and lighter North Dakota Bakken crude.