Aurora man charged after his mother is found murdered
AURORA, Ill. - Aurora police arrested and charged a man with first-degree murder after his mother was found dead in an apartment Friday morning.
Abel Quinones-Herstad, 20, was arrested in West Allis, Wis., Aurora police said. Edith Gonzalez-Alarcon, 55, was found in an apartment in the 0-99 block of Jackson Place in Aurora.
Police officers went to the apartment at 8:30 a.m. on Friday after a man called to report that his brother had arrived at his home and told him he had done something bad to their mother, police said.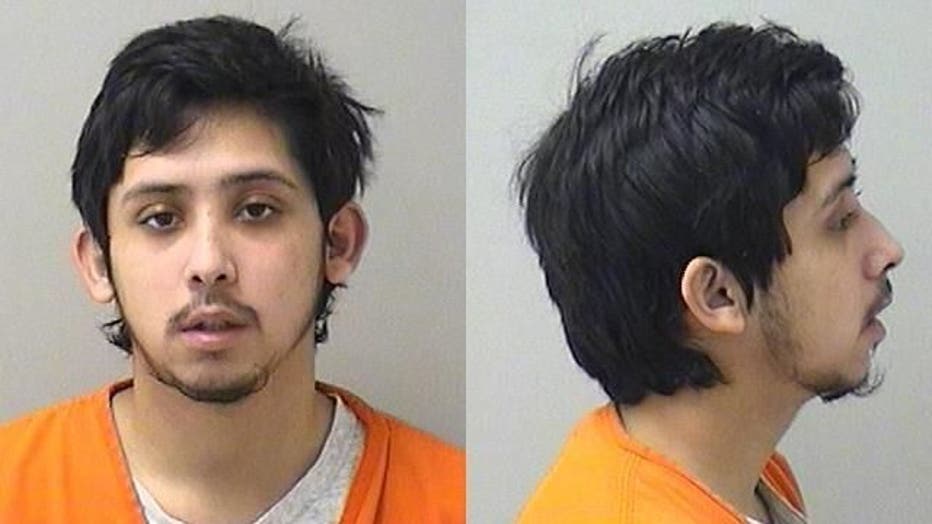 Abel Quiñones-Herstad | Kane County State's Attorney's Office
Officers found blood outside the door of the apartment and Gonzalez-Alarcon dead inside. The cause of her death remains unknown pending an autopsy.
The Kane County State's Attorney's Office charged Quinones-Herstad with two counts of first-degree murder. Quinones-Herstad was extradited back to Kane County and Judge Julia Yetter set his bail at $2 million.
His next court appearance is scheduled for Nov. 3 at the Kane County Judicial Center