Attorneys: 5 automakers knew Takata air bags were dangerous
DETROIT — Attorneys for people suing air bag maker Takata and five automakers say the car companies knew that Takata's products were dangerous yet continued to use them for years because they were inexpensive.

The allegations against Honda, Toyota, Nissan, Ford and BMW were made in a court filing Monday in Miami. The federal court there is handling pretrial evidence-gathering in dozens of lawsuits against Takata and the automakers. The filing says the allegations are partly based on auto company documents.

Earlier, the automakers had contended that Takata was the problem because it admitted to covering up the defective inflators, which can blow apart and hurl shrapnel into drivers and passengers. Takata is expected to enter a guilty plea to one criminal charge at a hearing in Detroit Monday.

Takata's air bag inflators can explode with too much force, hurling shrapnel into drivers and passengers. The inflators are blamed for at least 16 deaths worldwide and more than 180 injuries. The problem touched off the largest automotive recall in U.S. history involving 42 million vehicles and 60 million inflators.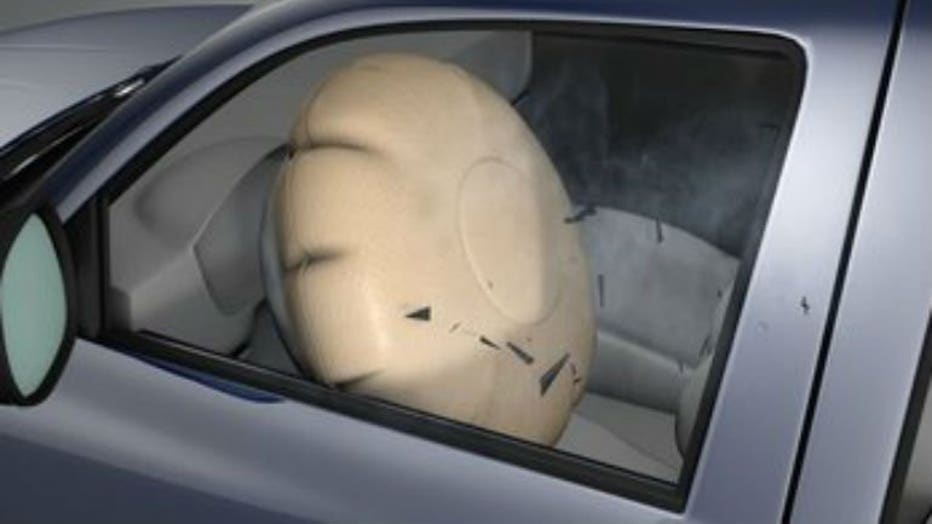 Takata Airbag Graphic (Credit:From IIHS)


In the court filing, plaintiffs lawyers allege that the automakers were "far from innocent" in the case, and that they had independent knowledge that Takata's air bag inflators were unsafe before putting them in millions of vehicles.

Unlike most other air bag makers, Takata uses the explosive chemical ammonium nitrate to inflate air bags instantly in a crash. But the chemical can deteriorate when exposed to prolonged airborne moisture.

"The automotive defendants were aware that rupture after rupture, both during testing and in the field, confirmed how dangerous and defective Takata's air bags were," the attorneys allege in the court document, called a "status report."




After an inflator ruptured in 2009, one of the auto companies described the problem as "one in which a passenger protection device was transformed into a killing weapon," the lawyers allege. The company was not identified in the court filing.

Messages were left Monday morning for all five automakers.