At Ripon College, Trump's pick for national security adviser calls election 'a political revolution'


RIPON -- Lt. Gen. Michael Flynn, President-elect Donald Trump's pick for national security adviser, called the recent election "a political revolution" during a speech at Ripon College on Monday, November 21st.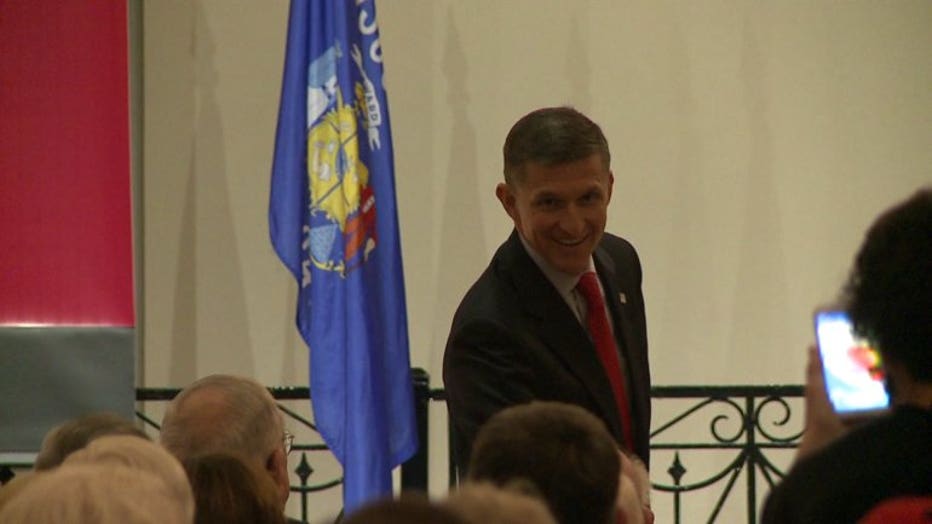 Lieutenant General Michael Flynn


"I'm excited about what I'm going to be involved in here," Flynn said of his appointment. "I don't take it for granted, I don't take it lightly."

Flynn has extensive intelligence experience and was a key foreign policy adviser to Mr. Trump during the presidential campaign, but he is a controversial figure.

President Barack Obama's administration ousted him as director of the Defense Intelligence Agency in 2014. Earlier this year, Flynn tweeted a link to a photo on Islam and wrote "Fear of Muslims is RATIONAL."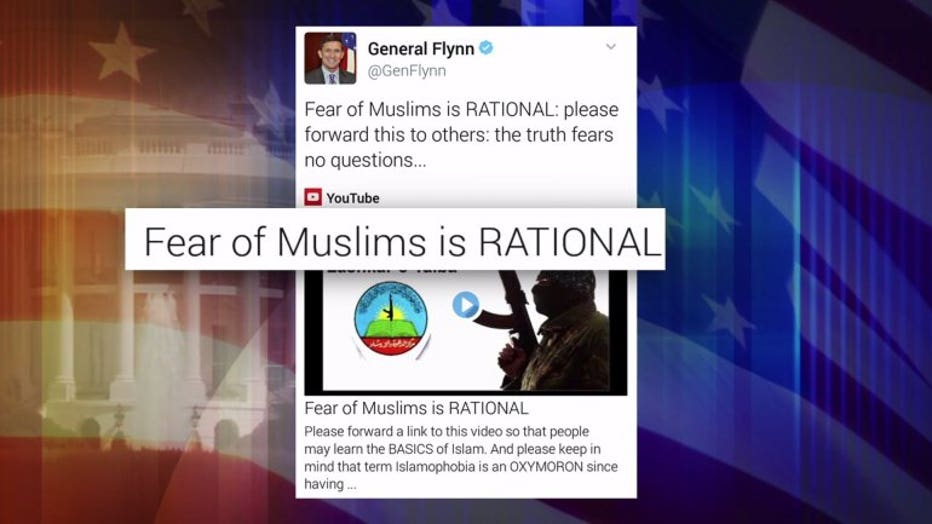 Lieutenant General Michael Flynn


In Ripon, Flynn blasted the media for calling him an "Islamophobe."

"Look at all this stuff. It's a constant, constant barrage of negativity," Flynn said. "You listen to the mainstream media -- or the media in general -- and you don't know what to believe."

The event was scheduled before Mr. Trump announced his choice of Flynn for national security adviser on Friday. At least 400 students and community members attended, filling up an auditorium on campus.

Event organizers and a Ripon College official told reporters that Flynn would not make himself available for interviews, and they took the unusual step to tell news outlets to stop recording Flynn's comments when the question-and-answer portion of his remarks began.

"I would like all of the cameras to be turned off and turned around," one of the event's organizers announced. Organizers told news outlets that they could only record Flynn's formal remarks.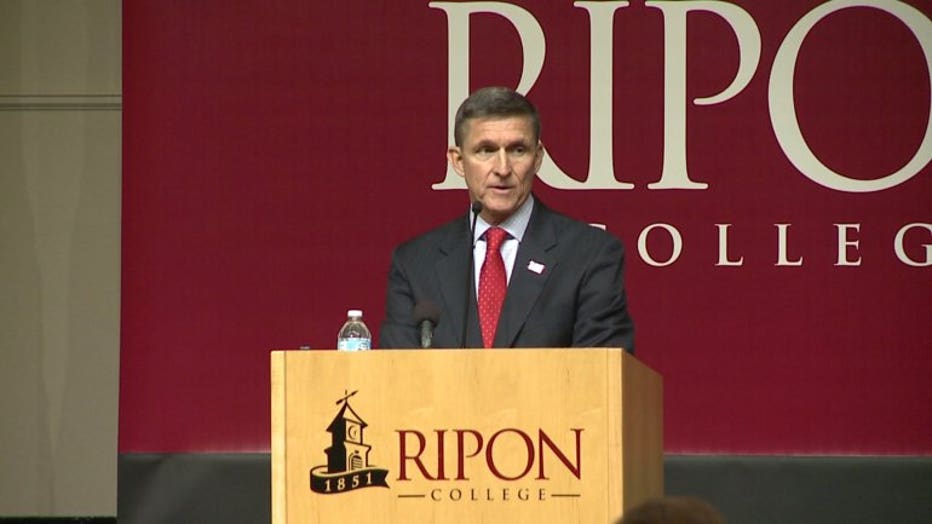 Lieutenant General Michael Flynn


After news outlets were told to stop recording the event, an audience member asked Flynn  about working with Russia to defeat ISIS.

Flynn said the U.S. couldn't afford to make any new enemies and "we have to find ways to work" with Russia. He used World War II, where the Soviet Union and U.S. were allies against Nazi Germany, as an example.

Ripon College Democrats said Flynn's speech did not diminish their concerns -- especially as it related to his comments about Muslims.

"It makes me question whether he truly knows Islamic people, and I think it contributes to a lot of the problems we have today where people don't feel welcome," said Rose Hogmire, president of the Ripon College Democrats.

Conservative groups on campus were excited by the visit.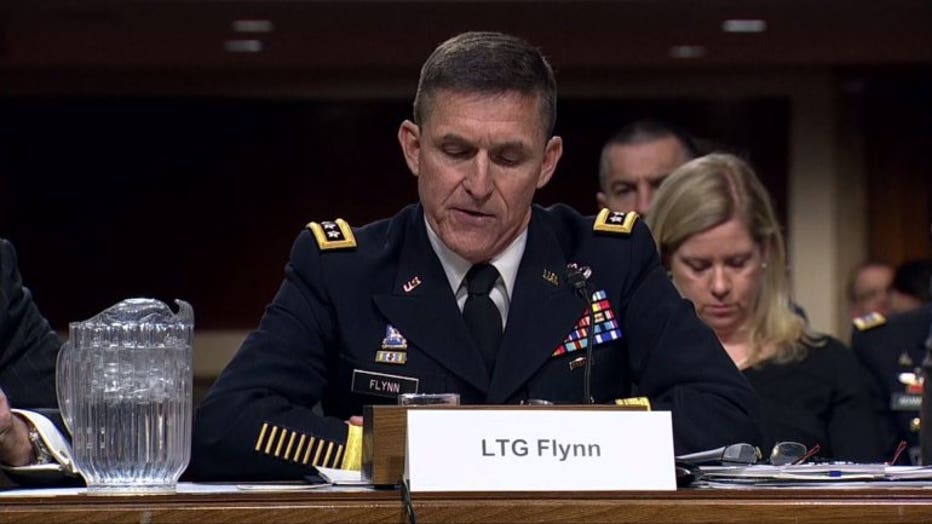 Lieutenant General Michael Flynn


"I'm definitely more confident in the administration's ability to make national security decisions because Michael Flynn is a huge asset for the administration," said William Penterman, president of the Young Americans for Freedom.

Flynn's speech lasted about 45 minutes, and he often meandered into career advice for the college students in the room. Flynn said leaders in the U.S. have to stop worrying about the next election in four years and start thinking about the long-term direction of the country.