At last! IKEA Oak Creek opens to thousands of eager shoppers, some who waited hours in line


OAK CREEK -- After months of anticipation, the doors at IKEA Oak Creek officially opened on Wednesday, May 16 -- Wisconsin's first location.

The doors opened promptly at 9 a.m. Customers were allowed to line up starting at 5 a.m. Starting around 6 a.m., there was music and entertainment for the hardy shoppers.

PHOTO GALLERY



IKEA Oak Creek is the Swedish company's 48th in the United States. Previously, customers from Wisconsin had to travel to the Bolingbrook or Schaumburg stores in Illinois, or to the Bloomington store in Minnesota.

"It's a great day! We're having lots of fun," said Latisha Bracy, IKEA.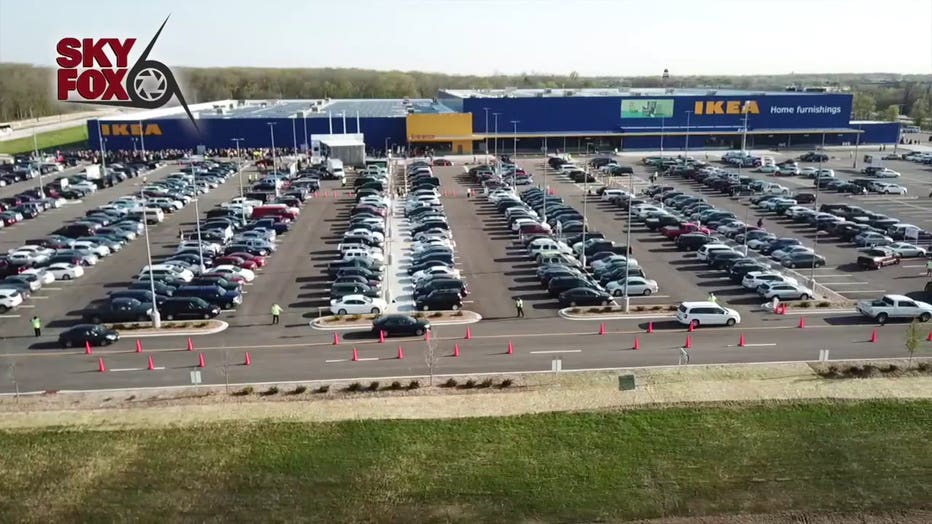 The grand opening ceremony was nearly as mammoth as the retailer itself.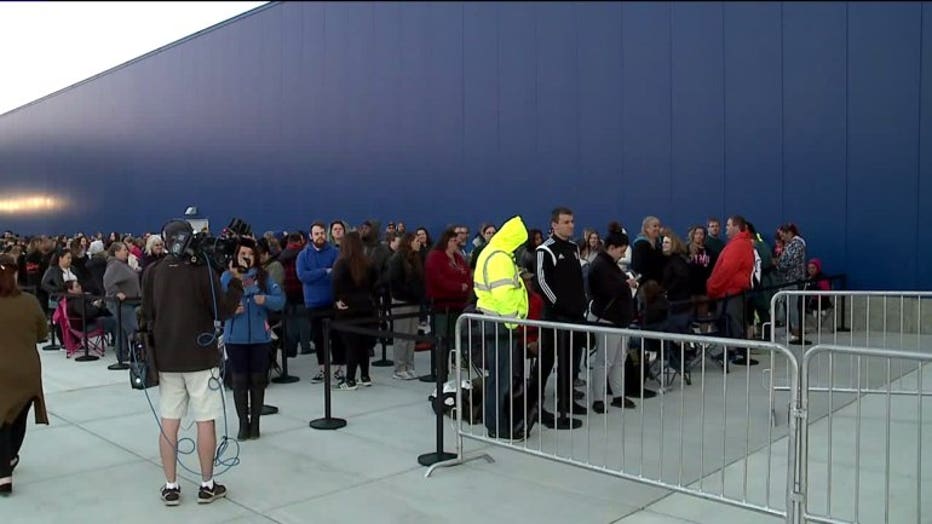 Opening day at IKEA Oak Creek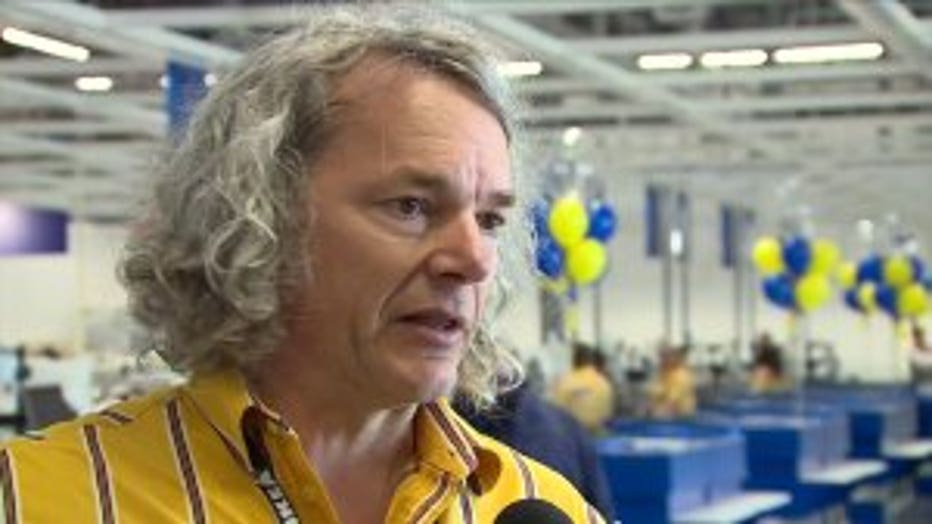 "I have goosebumps. It's such a special day. It's special for IKEA. It's special for Wisconsin," said Anton Van Dongen, IKEA Oak Creek vice president.

A wave of team members marched together as part of the celebration, but in the world of IKEA, nothing is official without the traditional log-sawing ceremony bringing good luck to the new store and shoppers.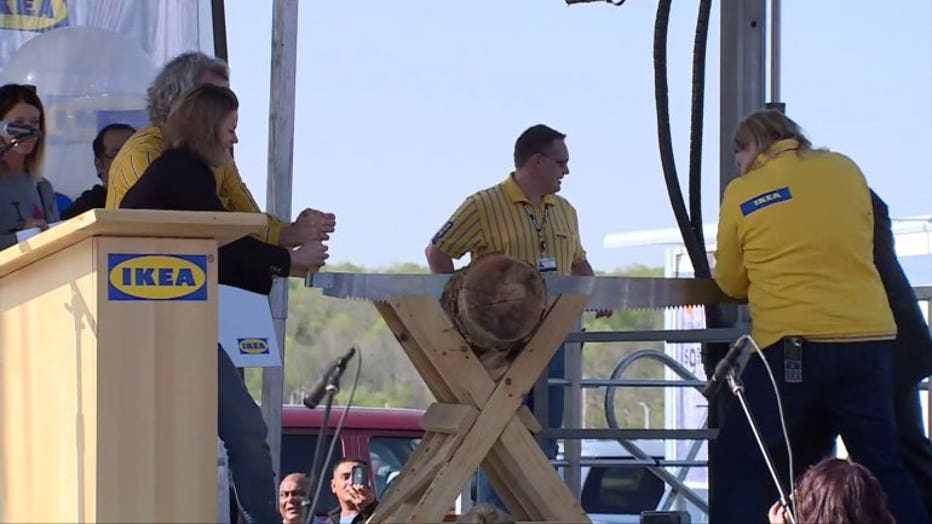 Opening day at IKEA Oak Creek


"We want all of our customers' homes to be blessed and we want everyone to have good luck. Whenever we're able to go somewhere where customers have been waiting for us, it's just a great feeling," said Bracy.

The feeling resonated as thousands paraded in.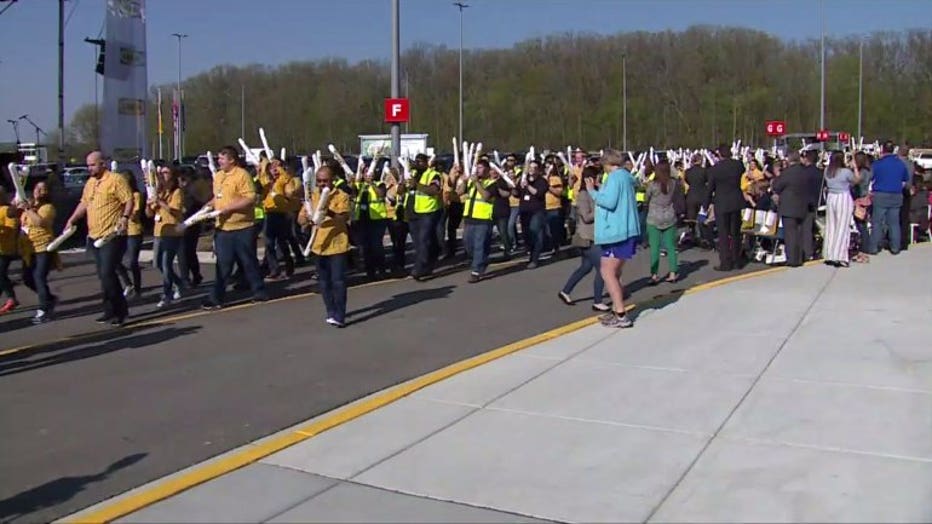 Opening day at IKEA Oak Creek


"It is huge, and oh my God, it's like, great! Everyone is smiling. It's great. It's amazing," said Tyler Topes, shopper.

Van Dongen said he believes shoppers will find inspiration along the way.

"What he hopes is that when they walk in, they find solutions for their house to create a better life," said Van Dongen.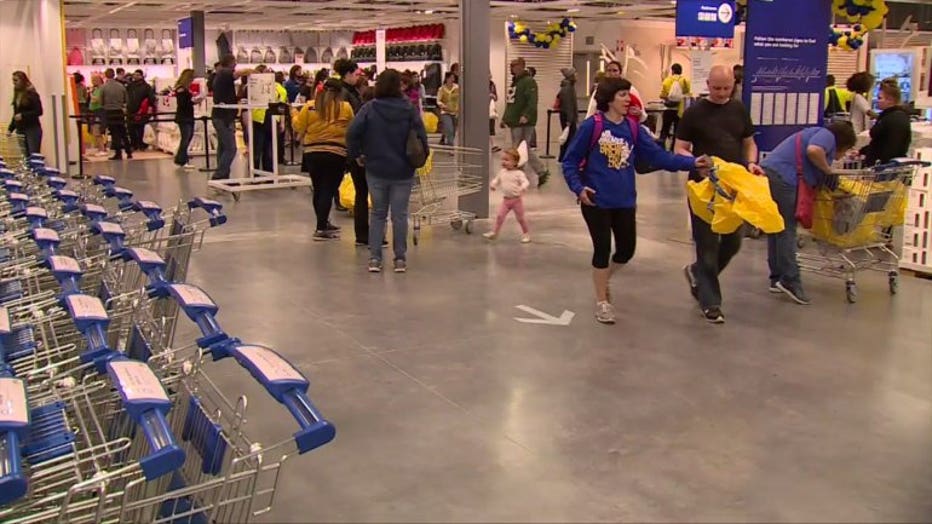 Opening day at IKEA Oak Creek


The 293,000 square-foot store features nearly 10,000 exclusive-designed items, three model home interiors, inspirational room settings, family-friendly play areas throughout the store and a supervised children's play area.

CLICK HERE to learn more.