"At capacity:" Wednesday the FINAL "Warrant Withdrawal Wednesday" in City of Milwaukee


MILWAUKEE -- Have a municipal warrant in the City of Milwaukee? Wednesday, November 16th was the FINAL "Warrant Withdrawal Wednesday" in Milwaukee -- and officials with the City of Milwaukee Municipal Court said late in the afternoon THEY REACHED MAXIMUM CAPACITY for the event.

Those without a slip for the event would not be able to be seen on this, the FINAL "Warrant Withdrawal Wednesday."

Wednesday, November 16th was the final opportunity to have City of Milwaukee municipal court warrants, driver's license suspensions and car registration suspensions lifted for free.

The line wrapped around the block Wednesday -- with some telling FOX6 News they had to take the day off work because it took as long as five hours just to enter the building!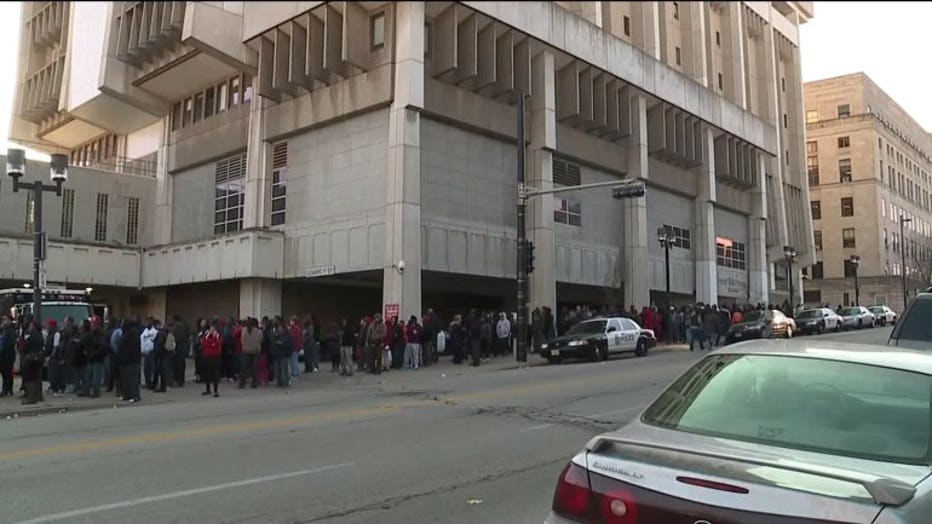 Final Warrant Withdrawal Wednesday in Milwaukee


"We`ve been here since 8:30 this morning," Sammie King said.

"It's worth it. I'm waiting," Kiandria Harris said. "I got about 10-15 from driving while suspended, from my kids not having a seatbelt or I didn`t` have a seatbelt."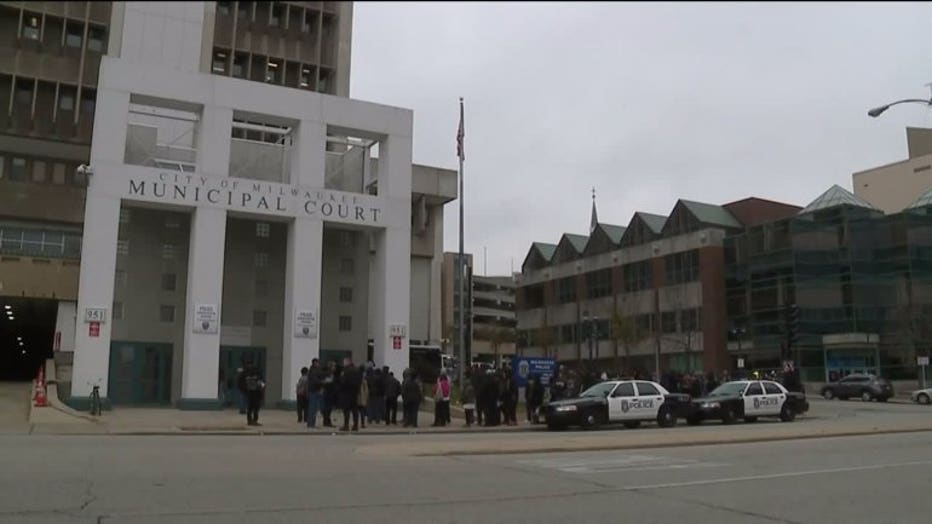 Final Warrant Withdrawal Wednesday in Milwaukee


Municipal judges offered this program to get people off the hook so they can drive to jobs or obtain employment.

"A lot of the great paying jobs are on the outskirts of Milwaukee County, so you gotta basically get in a vehicle and go," King said.

Every Wednesday in November (the first three Wednesdays of the month), they have worked to set up payment plans and lift warrants and reinstate licenses for those with municipal warrants.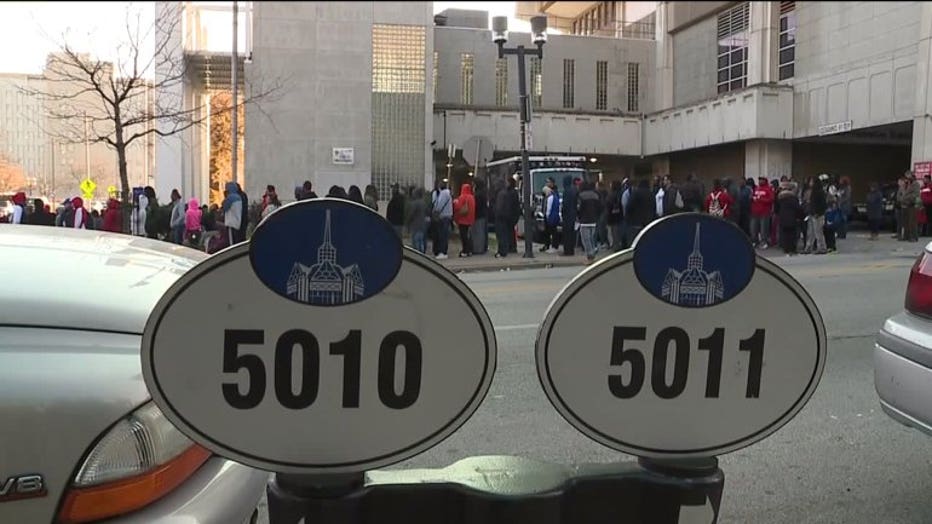 Final Warrant Withdrawal Wednesday in Milwaukee


The only exception is in cases where folks have building or zoning code violations -- and determinations will be made on a case-by-case basis in these situations.

"I got pulled over a couple days ago and he told me that I had five warrants. I thought he was joking because he didn`t take me to jail. When I came down here, they told me I had eight," Nene Stinson said. "Every 90 days I gotta come back down here with $20. I probably owe about $2,000."

According to a statement from City of Milwaukee officials, when this program debuted on November 2nd, 850 people representing 5,310 court cases appeared to have their warrants lifted.

City officials said 556 defendants benefited from the withdrawal of 1,367 warrants, and 1,214 driver's license suspensions were lifted for 459 defendants.

Officials were expecting 800 people to show up on Wednesday.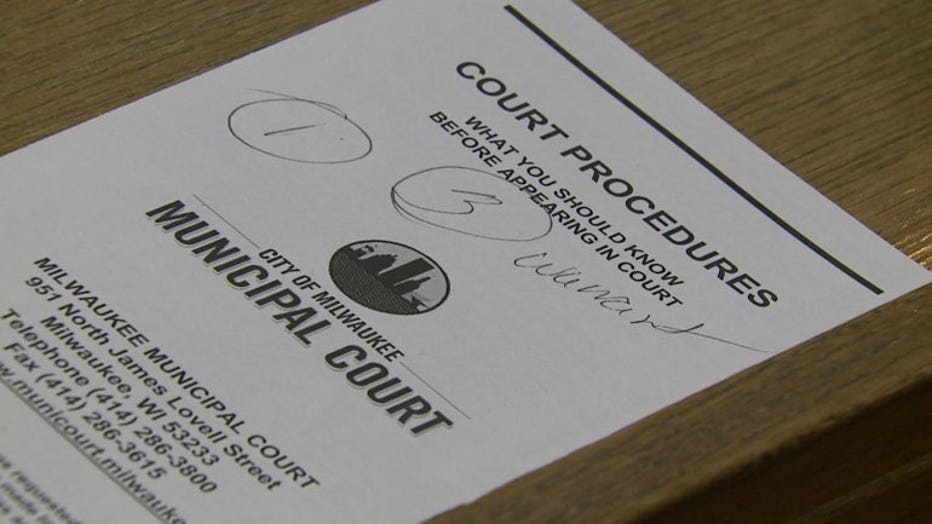 Municipal court at school


Kiandria Harris left the courtroom with a valid license.

"I am grateful.  This is awesome. I think it's a blessing," Harris said.

Municipal court judges Derek Mosely, Phillip Chavez and Valarie Hill stressed that no one would be arrested as part of this program. 

The judges set aside these "Warrant Withdrawal Wednesdays" specifically to lift warrants and driver's license suspensions, and to work with citizens to set up a payment plan or provide an extension of time to pay off their debt to the city.

Warrants and driver's license suspensions can be barriers to securing certain housing or employment opportunities, and these judges wanted to remove these barriers and help people understand the benefits of showing up in court by or before due dates, and before problems start to snowball.