Assembly Republicans offer deal on $340M income tax cut; Gov. Evers says it won't work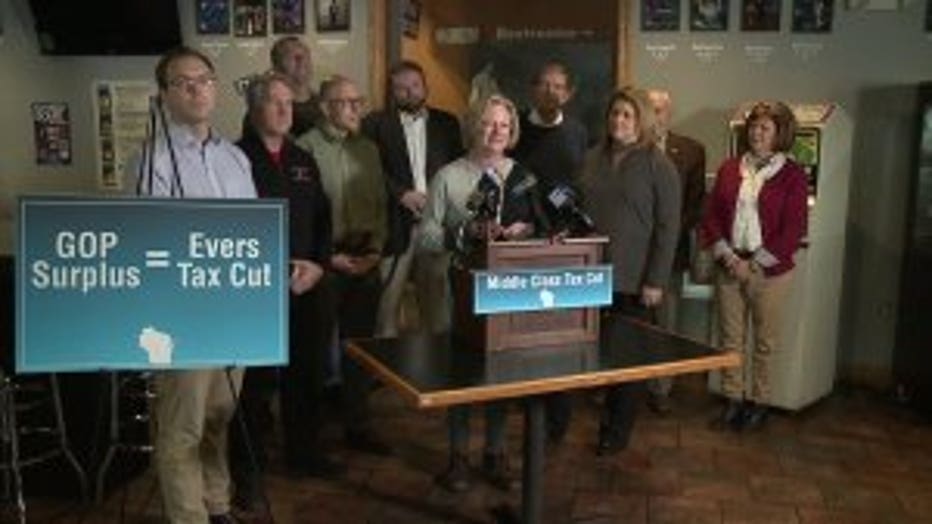 SUSSEX — Republicans in the Wisconsin Assembly unveiled a plan on Thursday, Jan. 17 to cut middle-class income taxes. Governor Tony Evers campaigned on cutting middle-class income taxes by 10 percent. Republicans said their plan will help him do that, but the two plans differ greatly as to how it would be paid for. Gov. Evers said the Republican plan won't work.

"This is your money, and we want you to keep your money," said Rep. Cindy Duchow, (R-Delafield).

Assembly Republicans said just like Gov. Evers, they believe the middle class deserves a break. Their proposal would cut the average family's income taxes by roughly $310. It would be financed by spending roughly half of the current budget surplus.

"Nothing is more simple than that. It's a surplus that we are returning to you," said Rep. Janel Brandtjen, (R-Menomonee Falls).




A spokeswoman for Gov. Evers said the Republican proposal isn't sustainable. Gov. Evers also wants to cut middle-class taxes by 10 percent, but he plans to pay for it by reducing the manufacturing and agriculture credit program.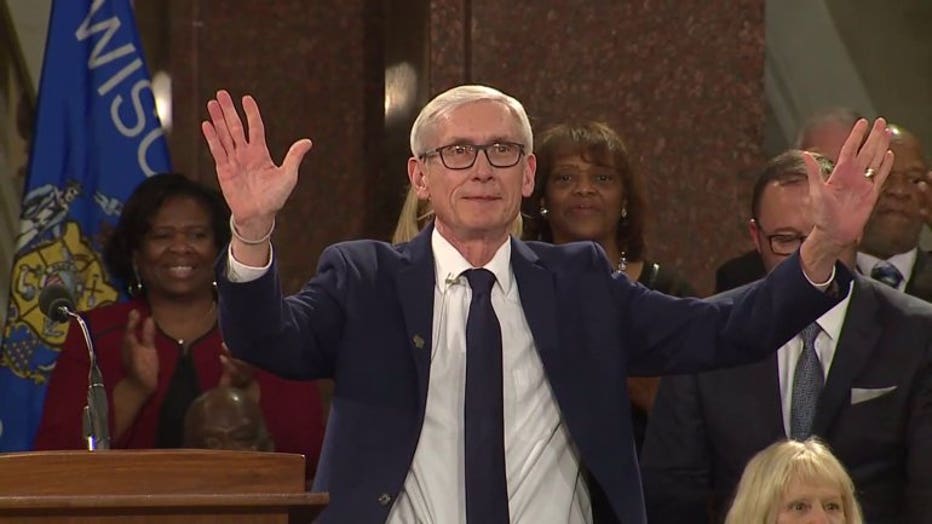 Gov. Evers' spokeswoman released a statement that reads:

"Governor Evers campaigned on creating a fairer tax code for working Wisconsin families and that is a promise he will keep in his budget. It's great to hear that Republicans agree with another one of the governor's good ideas to support middle-class families, however, their proposal falls short of what Gov. Evers has proposed.

The governor's sustainable plan to cut taxes for middle-class families, which is funded by rolling back tax giveaways for millionaires, would provide relief for 86 percent of taxpayers without adding to the deficit or relying on one-time funds.

In contrast, Speaker Vos' spending plan continues to grow. Between this unfunded proposal, their refusal to accept federal funds to expand Medicaid, and growing legal fees for outside counsel to defend their lame-duck laws, Republicans are willing to leave taxpayers on the hook for hundreds of millions of dollars.

It is our hope that legislators who believe in protecting the taxpayers and our state's bottom line will support the governor's sustainable tax plan."

Republicans said their plan would be permanent, and would lower the middle-class tax burden without raising taxes on others.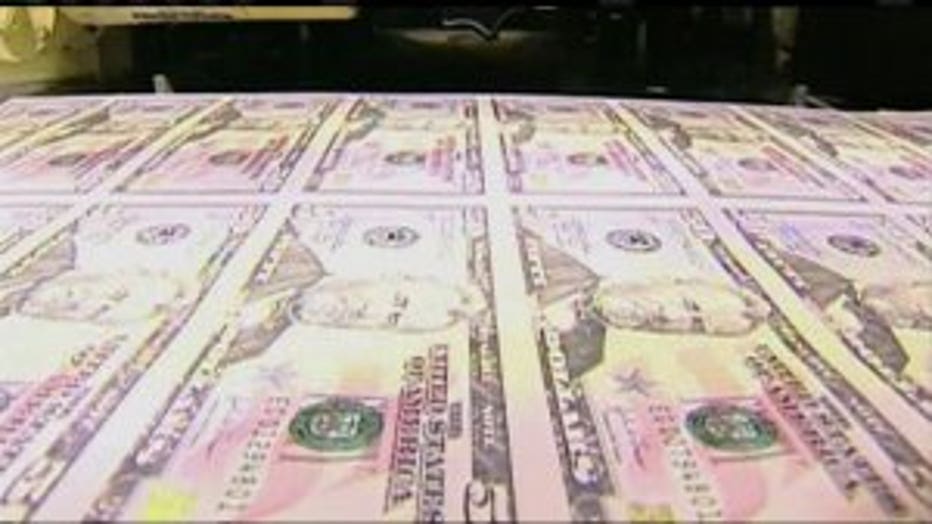 "We don't need to do that. We can simply use our surplus to lower income taxes on middle-class families and that's the right way to do it. That's the better way to do it," said Rep. Adam Neylon, (R-Pewaukee).

Republicans said they hoped to introduce the plan next week, with the intention of it taking effect in 2020.

Meanwhile, Republicans were also moving ahead quickly with a bill that would provide a state-level guarantee of health insurance coverage for people with pre-existing conditions. The Assembly Health Committee planned to vote on advancing the measure Thursday, two days after a public hearing, which would set up a vote on passage Tuesday.

Assembly Speaker Robin Vos said he wanted to approve the bill on the first day lawmakers were in session. That evening, Evers is delivering his first State of the State speech. By introducing the tax cut proposal now, Evers could announce his support in his State of the State speech, Vos said.

Evers campaigned on protecting pre-existing condition coverage while expanding health care access and affordability, but earlier this week, he signaled his opposition to the Republican bill, saying he will only sign a proposal that would guarantee protections as well or better than the Affordable Care Act already does. The Republican proposal's protections would be narrower than the existing federal ones.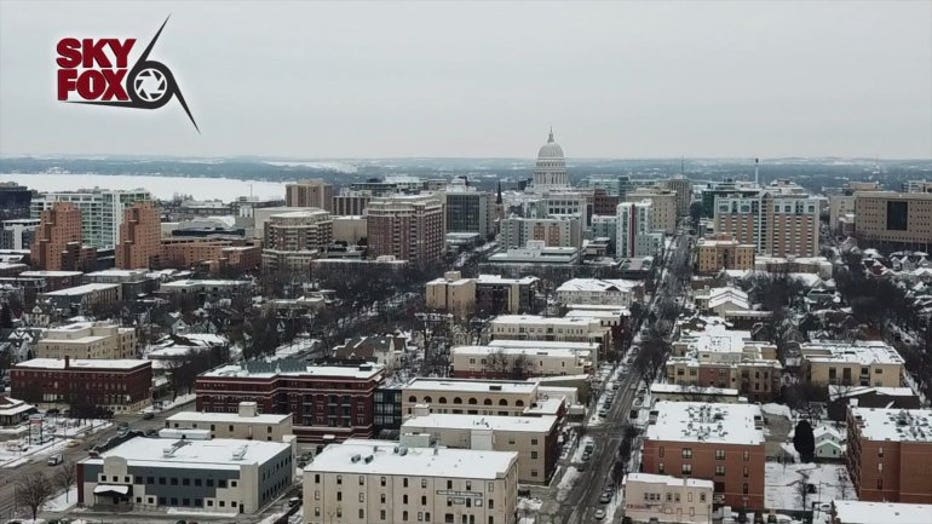 Supporters of the GOP proposal argue that there's no reason to oppose putting in place state protections, which would only take effect if the Affordable Care Act is repealed. But opponents say it wouldn't work as planned unless other elements of the federal law, including those designed to keep down costs, are also in place.

While the battle over those two issues continues, Evers and Republican leaders can't even agree on a time to meet to talk.

Evers tweeted Wednesday that he had invited Republican leaders to meet on Friday. Vos and Fitzgerald responded with a letter they made public saying they couldn't meet then, but they could on Thursday afternoon.

Baldauff, Evers' spokeswoman, responded by saying "we're going to find a time that works for the governor."

Both Evers and Republican leaders have said they want to find common ground and Evers met privately with GOP lawmakers on Tuesday, but the public negotiating for something as seemingly routine as a meeting time is highly unusual and suggests they have yet to establish a working relationship.