Assembly OKs grants to pay for armed guards in Wisconsin schools, rejects universal background checks


MADISON — Wisconsin school districts would get state grants to pay for armed guards under a Republican plan approved Tuesday, Feb. 20 in the state Assembly.

The Assembly voted to OK the plan, 71-24, hours after Republican Speaker Robin Vos said he didn't expect any gun bills to pass before the end of the legislative session. The vote capped off a raucous debate in which GOP leaders rejected a Democratic proposal to mandate background checks before all gun sales.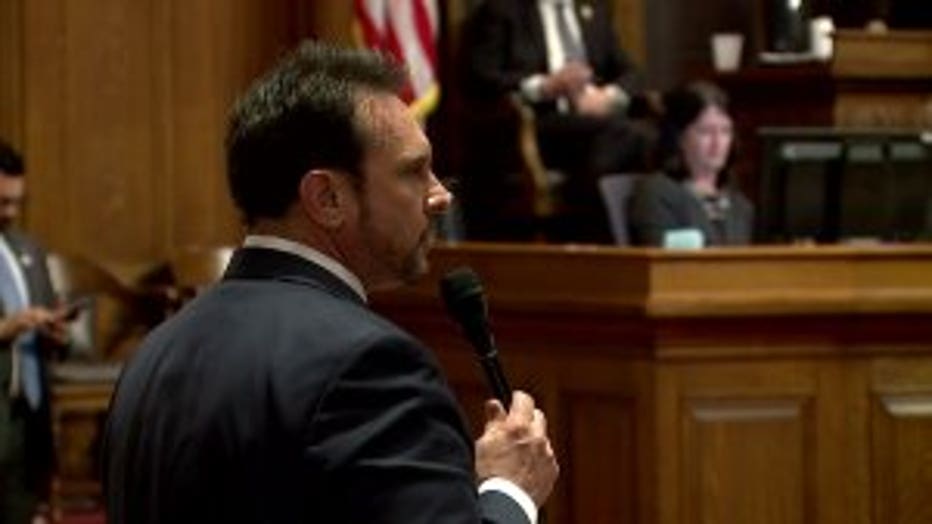 There have been at least 10 threats made against Wisconsin schools since a mass shooting at a Parkland, Florida high school on Valentine's Day. Waterloo High School was forced to close Wednesday because of a threat the previous day for which police had one person in custody.

"We protect politicians, governors, senators, Milwaukee's mayor with armed guards. Why don't we insist our children are protected with the same fervor?" said Rep. Joel Kleefisch, R-Oconomowoc.

The armed guards proposal, which heads to the state Senate, passed the Assembly despite concerns from Democrats that it wouldn't be effective at preventing school shootings.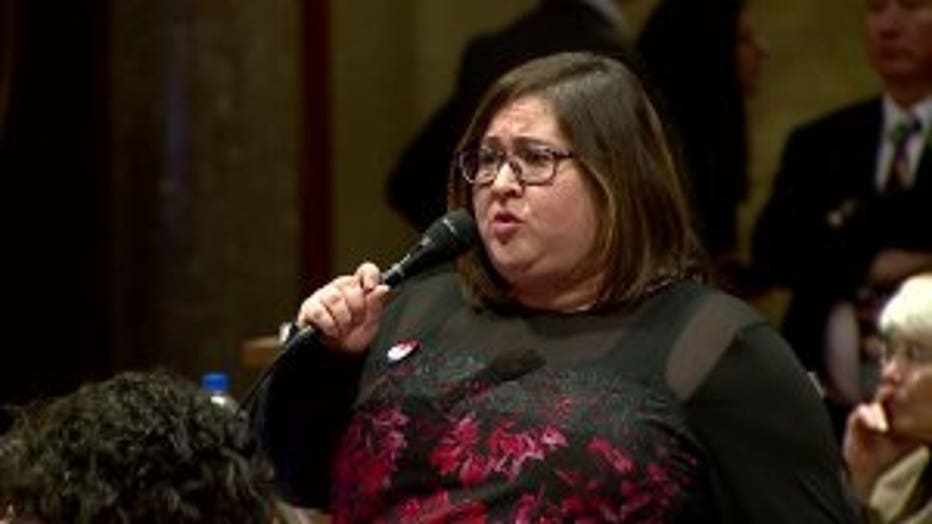 "By the time an armed person gets to the school door and there is an armed guard there and perhaps they shoot the armed guard, it is too late," said state Rep. Lisa Subeck, D-Madison.

The proposal followed a suggestion by state Attorney General Brad Schimel, a Republican, that local school districts ought to be allowed to decide if teachers could carry guns in schools.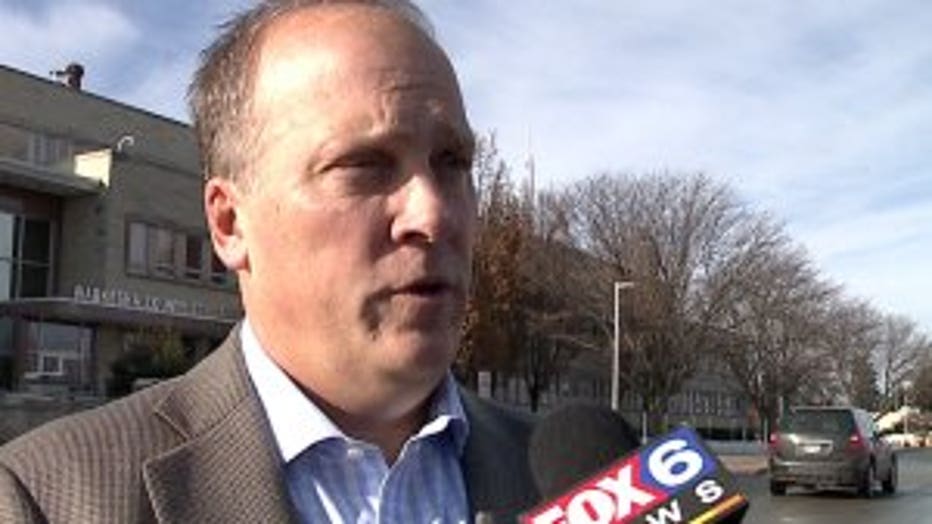 Attorney General Brad Schimel


Schimel said he'd train any teachers who were interested.

"Law-abiding gun owners don't go out and shoot up schools. When you make a school a gun-free school zone, the only person that you're stopping is the law-abiding gun owner that doesn't want to get in trouble," Schimel said Tuesday morning on WTMJ/620AM.

Arming teachers would take a change in state law. Vos said he was open to it, but he said it wouldn't happen before Thursday, when he plans to adjourn for the year in the Assembly.

The armed guards bill doesn't cap the amount of state money that can be spent on the grants. Under the proposal, the state would pay for 75 percent of a school district's cost in the first year, 50 percent in the second year, and 25 percent in the third. Funding would not be guaranteed in future years.

The bill also strengthens penalties for so-called straw gun purchases, the process of buying a gun for someone prohibited from owning one.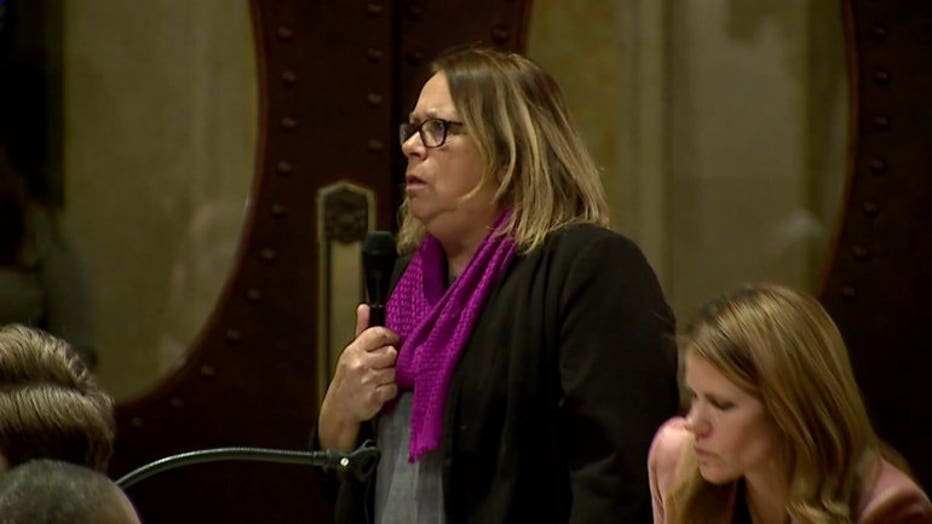 Using a procedural maneuver, the GOP gutted a Democratic bill to mandate universal background checks to insert the language about armed guards.

Democrats described the process as "deplorable" and accused Republicans of not wanting to debate about background checks.

"The Republicans keep telling us, 'this is not the time. It's too fresh. We can't do this right now.' Well you know what? I call bull," said state Rep. Christine Sinicki, D-Milwaukee.

Assembly Majority Leader Jim Steineke said armed guards could be more effective at stopping school shootings than background checks.


"The truth is school shooters almost exclusively have passed background checks. Background checks aren't likely to prevent the shootings while additional security measure may," Steineke tweeted.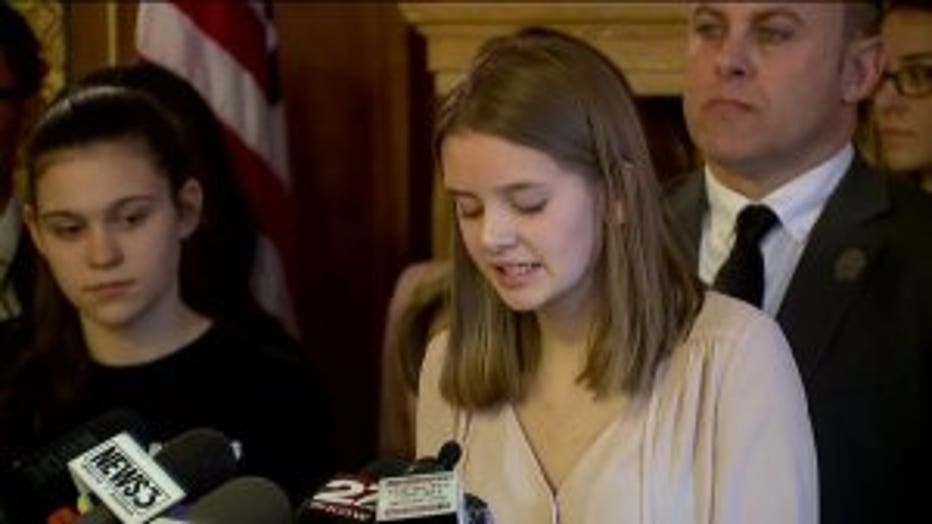 "School shootings have been a reality for me my whole life. From kindergarten, I've been learning how to sit under a desk and be silent so a shooter doesn't hurt us," said Lydia Hester, a sophomore at Madison East High School.

Responding to Schimel's comments, they said arming teachers was the wrong idea.

"The question we should be asking is, what if we did something to prevent the action from happening in the first place?" said Caitlin King, a student at Madison East.